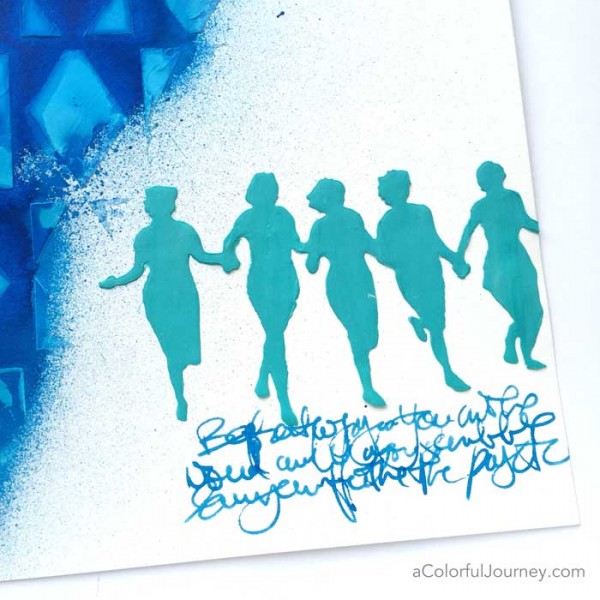 Why do I love modeling paste so much?  It's versatility.  It can give me texture and color variation -just like it did on this art journal page when I used it with Dylsuions spray inks.
In the video you'll see how to use modeling paste plus you'll see how I use spray inks for more than just spraying.  Dip pens were made to be dipped in ink…so why not Dylusions inks?  That's how I got all the writing on there
Watch How to use modeling paste with a stencil on YouTube.
Here's just the modeling paste and one color of Dylusions spray ink.  Two coordinating colors appear but I only used one color of spray ink.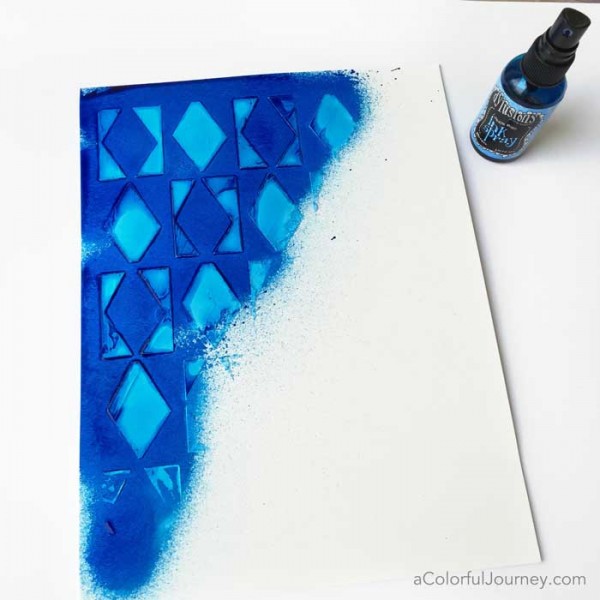 Spray ink is ink…so why not dip a pen in it and write!  This way my writing coordinates so perfectly with the blue diamonds. It's the same exact ink!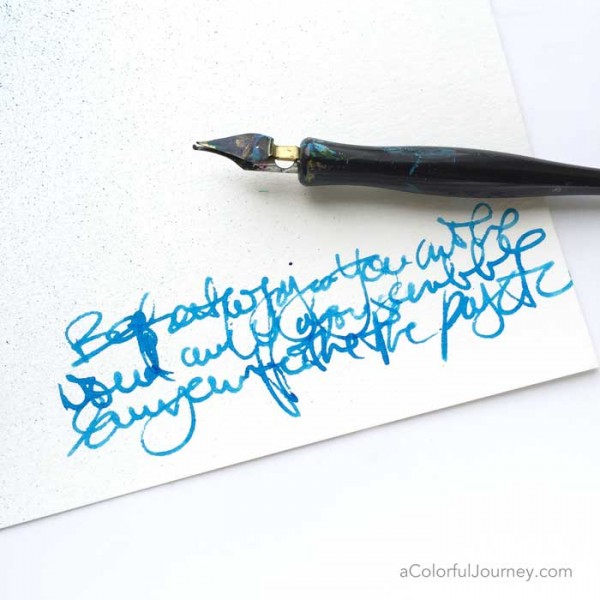 The one drawback to modeling paste for me is waiting for it to dry.  I've found several ways around that, like with these dimensional ladies running across the page.  They were made previously with modeling paste in this workshop so it has all the texture and goodness I love without having to wait for it to dry as I made this page!
Want to know more ways to use modeling paste? Or texture paste…or dimensional paste…or embossing paste…it goes by many names but each does about the same thing!  Find out more about this self paced, downloadable workshop and the bonus lesson here!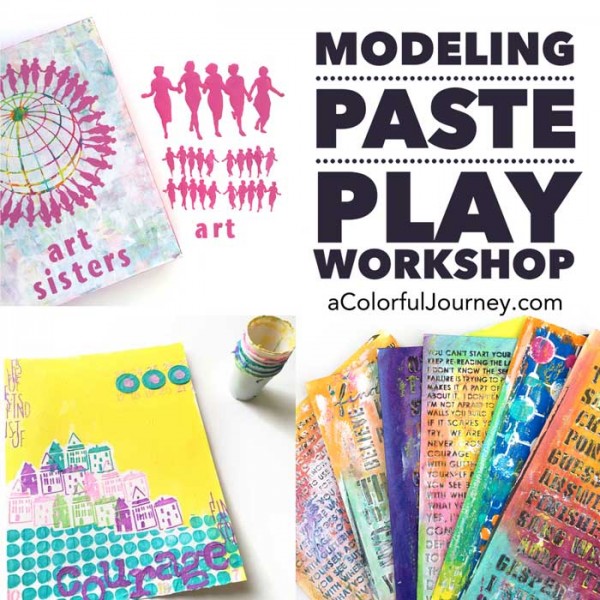 Here are the supplies I used. Some of these links are affiliate links which means I get a small percentage. It doesn't cost you anything extra and you are helping me keep this blog and my videos ad free! Thank you- I don't like ads any more than you do!