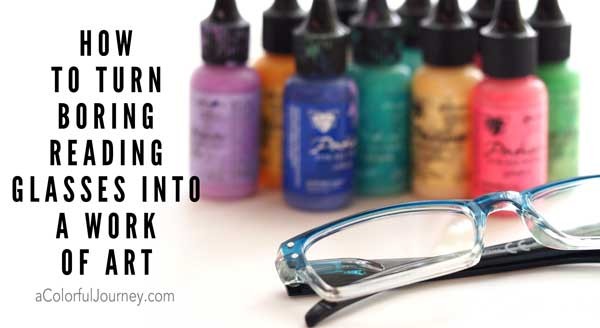 It's an honor and privilege to be able to age and grow older.  Now I need reading glasses with my contacts…and the reading glasses were less than exciting.  I bought several cheap pairs and they just looked blah.  I had to find a way to embrace them…so I turned to the rainbow and transformed these into wearable art in the video below.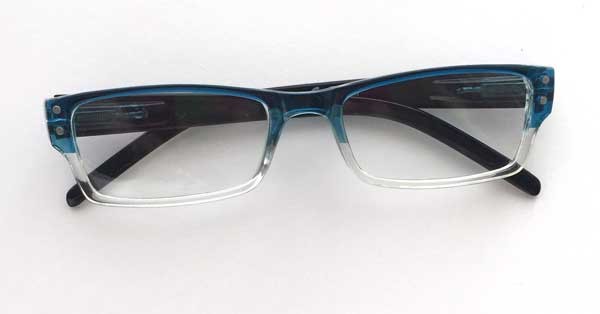 These are super cheap plastic glasses so I needed some paint that would stick to a non-porous surface. Vintaj Patina are officially for metals, but I thought they'd do a great job on plastic.  And they did- stuck wonderfully to the plastic!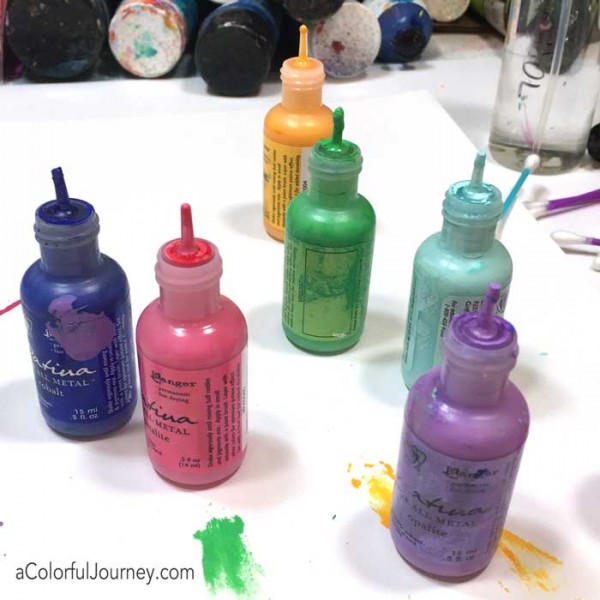 Here's what they look like all finished.  My $3 reading glasses are now something I look forward to wearing instead of avoiding!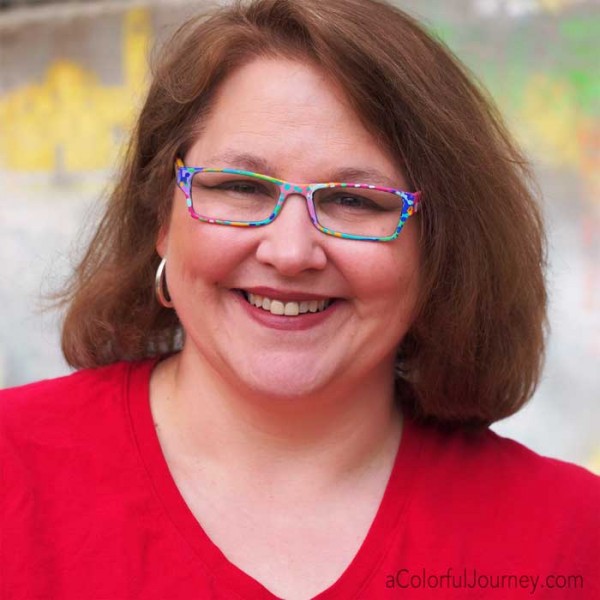 In the video, I wear gloves.  Why? This stuff really sticks to hands and does not wash off easily with soap and water.  But what will take it off is rubbing alcohol.  So I have some Qtips and rubbing alcohol on standby as I create just in case any of the Vintaj Patina goes where I don't want it.
Watch How to make plain reading glasses colorful on YouTube.
This aging stuff could actually be fun…as long as I can work the rainbow into it!