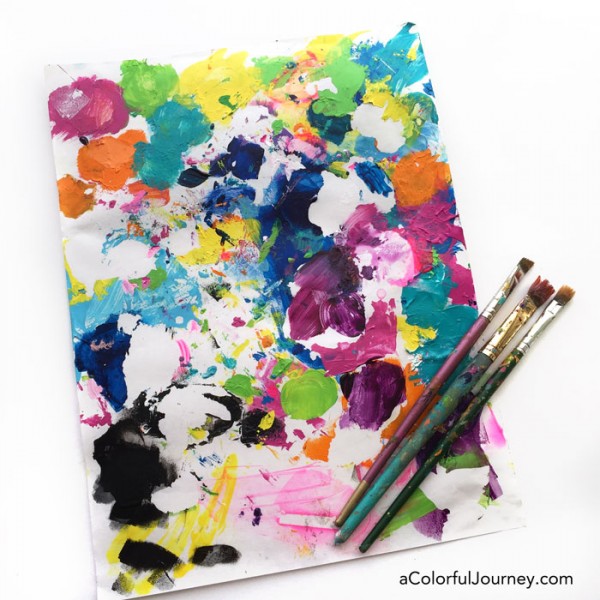 I used to find shapes in the clouds…now I find them in my paint palette!  These characters all came from this one paint palette.   They have slightly ridiculous stories to tell..okay not slightly!
One of these characters will be the next Spark of Art-spiration but I can't decide which one to include as the free download in the newsletter going out on Sunday.  Which one would you like me to include?  Let me know in the comments!   Not signed up for the newsletter yet?  Get signed up here.
The Tales: 
1. Yellow bunny grabbing for an orange carrot…but not just any bunny- a Ninja bunny!  She's got a black belt after all!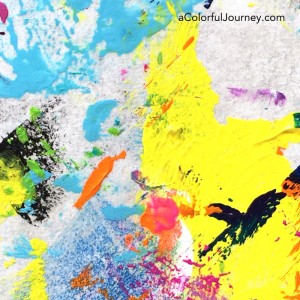 2. A blue woman smelling a pink rose that makes her day so much brighter than it was!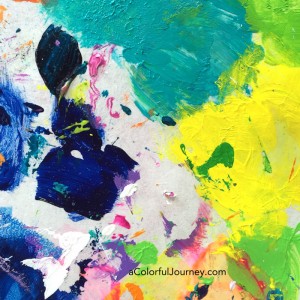 3. This is a Simpsons-esque character with the yellow flesh and wisp of hair on top running to get away from the tornado whipping all sorts of colorful paint in the air.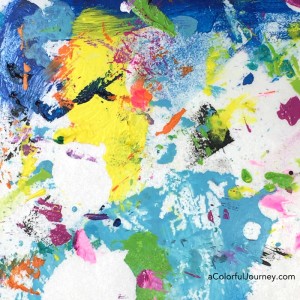 4. Tigger…who is now all green thanks to an unfortunate St. Patrick's Day cake accident or was he just trying to get the entire cake for himself?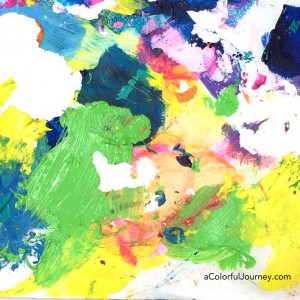 5. This green guy with a yellow hard hat is running for his life as aliens invade in what looks like a flying banana.  Of course, he seems to have a very scared blue cat in his arms…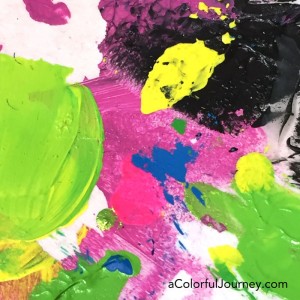 So now you know what's been bouncing around in my head when I saw these.  What do you see in them?  And be sure to leave a comment and tell me which one you want me to turn into a Spark of Art-spiration for the next newsletter!