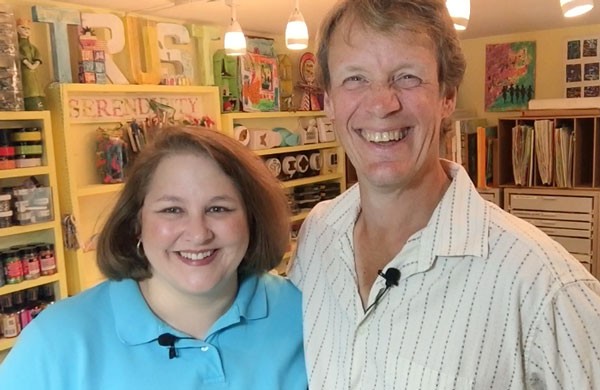 Be prepared to laugh along as I guide my husband as he makes his very first art journal page from start to finish. He definitely puts his own twist on the page as only he can in this free 4 video series all about getting started art journaling.
The first video is all about him finding the right journal for him.  He has no idea where to start, so I ask him a few questions and tell him what I look for in a journal so he can make the decision that is right for him.
Watch Dave's Art Journaling Adventure on YouTube.
Want to see what he does in the next video? Get signed up here to laugh along as he gets started art journaling!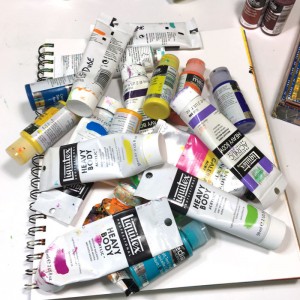 In this free video series, you'll see him pick his journal and paint colors and what happens when he plays with the rainbow!
From his reaction when he makes what he calls a mistake, the silly thing he wrote, to the crazy title he puts on the page, it's all in there from start to finish!
Jump on in for these free videos! Every couple of days a new one in the series will head directly to your inbox (and that's the only way to see the what he does next!)