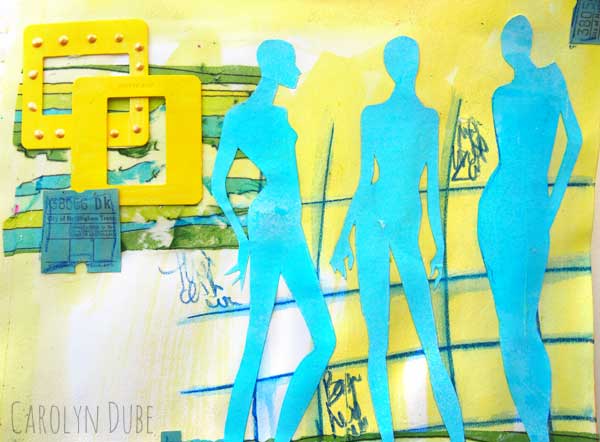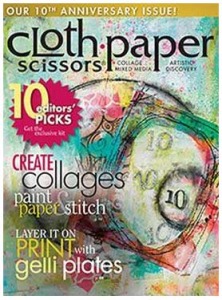 I've got a new video today over at CreateMixedMedia.com for my latest guest post.  This video was filmed a few months ago.  Why so long? Because I had to send off my art journal page in time to the great people at Cloth Papers Scissors to be included in their 10th anniversary issue!
The article, called Roll the Dice,  is all about using artful dice to stop negative chatter in my head.  That negative voice can squash creativity so quickly and bring my play to a halt.
And yes…there is an Oops.  I'm playing with a variety of supplies but the napkin had an almost unavoidable (for me at least)  moment  which I totally embraced.  But as much as my heart wanted to embrace it the other napkin didn't.  For once, it didn't do what it usually did!  Check out the video over at CreateMixedMedia and see the misbehaving napkin!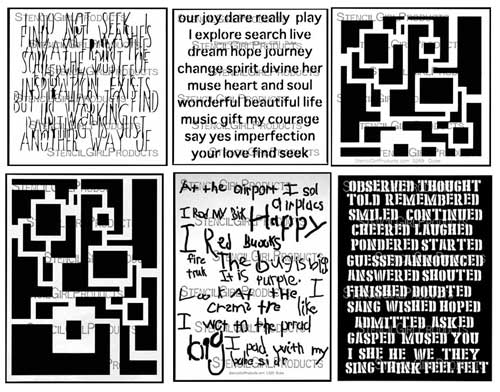 I'm giving away 6 stencils and the giveaway closes early Thursday morning.  You can find all the giveaways at
If you've got some patience…there is a big sale coming on Monday at StencilGirl!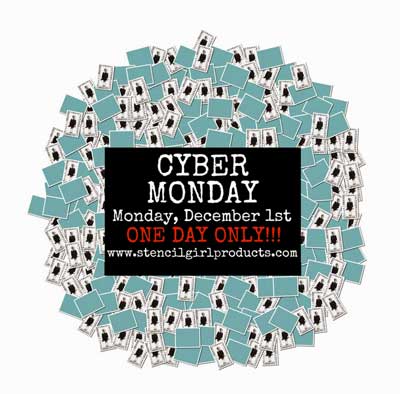 The big news from StencilGirl for Cyber Monday is  33% plus another 10% plus super bonuses for the first 50 orders and all orders over $100!  Read all the details (because the 33% off is for a very limited time).  You can find all the details over at StencilGirl Talk!