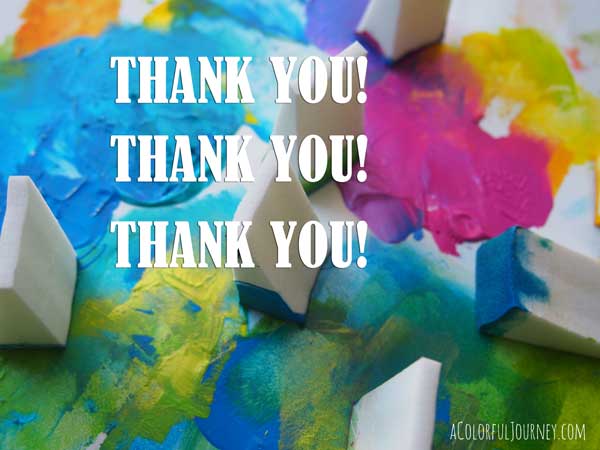 Thank you doesn't begin to cover what I feel from my head to my toes.   I am so grateful for each and every one of you!
I've got the 6 winners here and I'm about to get my turkey dinner ready for Thanksgiving here in the US.  During the meal my family focuses on what we're grateful for in our lives.  One of the things I will be sharing during this meal is how grateful I am for the support, the encouragement, and the friendships I have in my life thanks to all of you.
Enough of  my babbling…here are the randomly selected winners!  If your name is here please email me at acolorfuljourney (at) gmail (dot) com with your snail mail address so I can get this out in the mail to you ASAP!
If you don't see your name here…never fear!  StencilGirl has a treat for you this Monday!  Huge huge huge discounts in their biggest sale of the year! Be sure to check out the post over at StencilGirl Talk for all the details…like exactly when you can get 33% off!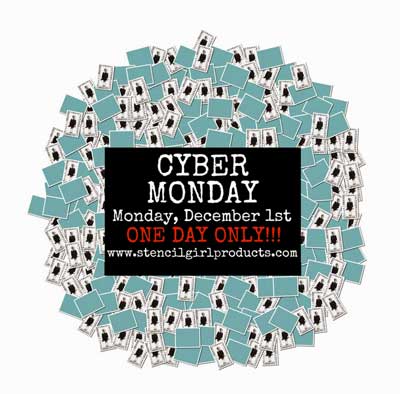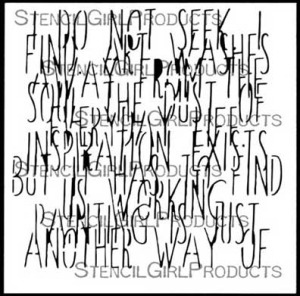 The winner of Picasso's Words is Gill!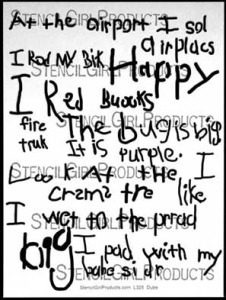 The winner of Kindergarten Writing is Beth Figiel!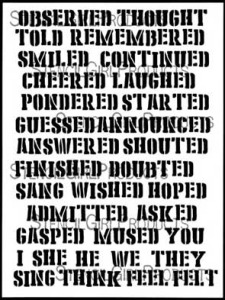 The winner of Verbage is Ruth L.!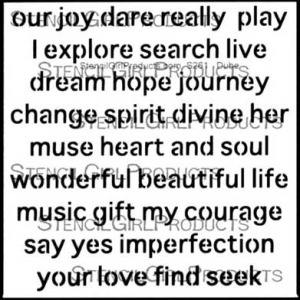 The winner of Fridge Poetry is Barabra Cobb!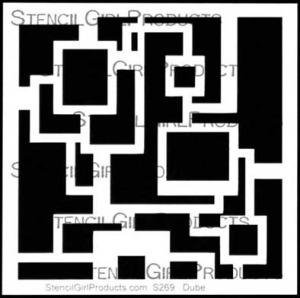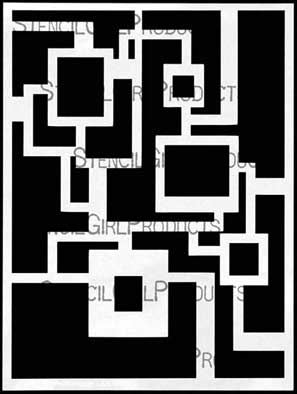 The winner of Blueprints of Archeological Treasures Small is Beverley!
The winner of Blueprints of Archeological Treasures Large is Doreen!