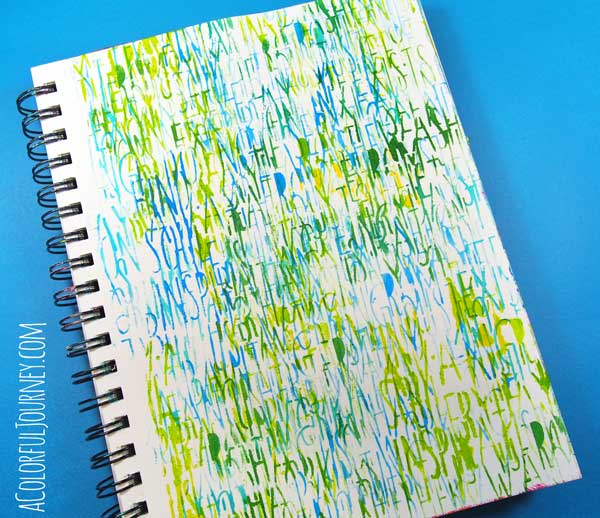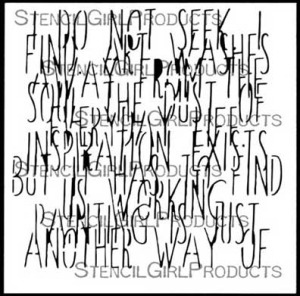 Today kicks off 6 days of new stenciling videos and a giveaway each day to celebrate my latest release at StencilGirl!  Since I'm incredibly impatient, I couldn't wait until Monday to start so I'm turning this on a little early.  I figure you don't mind…
It's no secret I love words and quotes but something happened when I played around with quotes by Pablo Picasso.  The words transformed from pure text to become design elements that intersect and overlap.
In the video, I share how the layers built up as well as how I effortlessly clean a finely detailed stencil such as Picasso's Words.
Watch Building up layers with just one stencil on YouTube.
Win This Stencil! Giveaway Closed
To celebrate the launch of my stencils, I'm sharing a new video every day this week and a stencil giveaway each day!  Today you can win Picasso's Words stencil and no matter which side of the pond  you are on you are eligible to win!   Leave a comment and you'll be entered!
Want more chances?  Share this on Facebook. Come back and leave a comment telling me where you shared for another chance.  Share on Pinterest then come back…Share on Twitter….then come back. You get the idea!  Giveaway closes on Wednesday, November 26th  and I'll announce the winners here on the blog on Friday, November 28th, 2014.