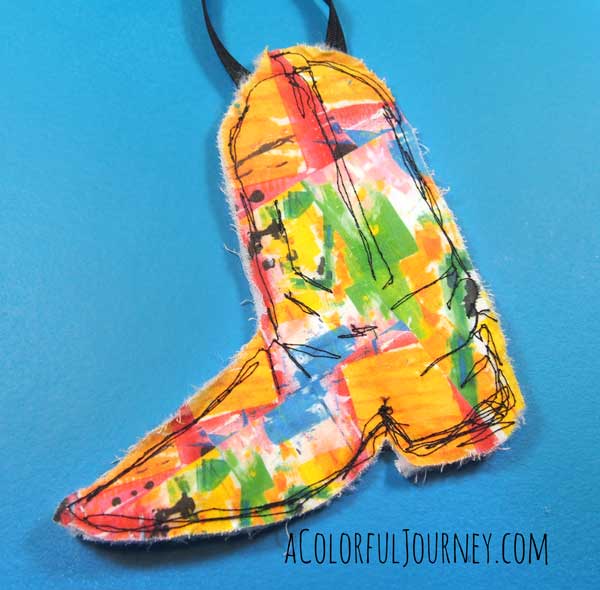 Doing an image transfer is so easy with Lesley Riley's TAP.  How easy? It's even Carolyn proof!  The directions even say "You cannot over-iron it!"  They were right!  My so very sad ironing skills were more than enough to make this work perfectly!  This is a part of the TAP/StencilGirl blog hop so be sure to check out the giveaway details below.
What image did I transfer? One I created using my all time favorite Spark of Art-spiration.  I'll have a link to the exact image I used in this project in my next newsletter so you too can play with it. It's free and you can sign up here!
I'm not a seasoned pro with fabrics and fiber related things but the only way I am going to get there is by giving it a go.  In the video, you will see all my learning moments…
Watch Doing an Image Transfer with TAP on YouTube.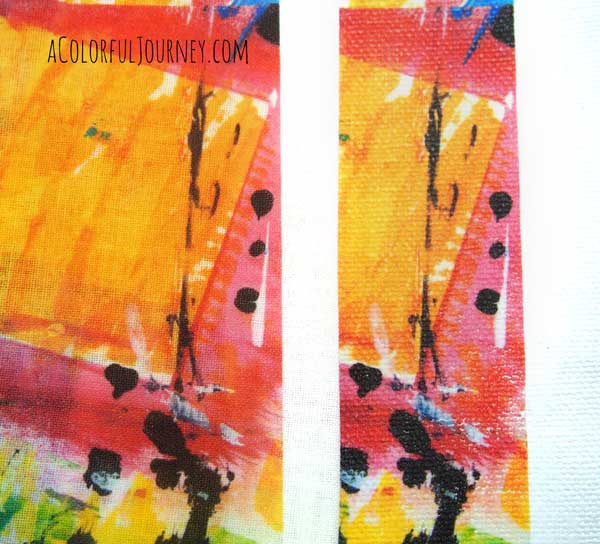 I did both muslin and canvas so you could see how the fabric you use makes a slight difference.  The canvas has a bit more texture than the muslin.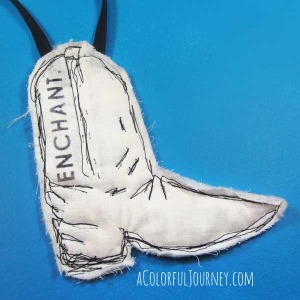 Supplies Used: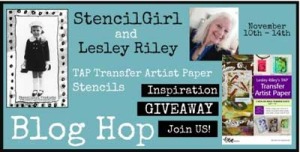 Do you want to try TAP Transfer Artist Paper and StencilGirl stencils? Just leave a comment and enter to win a FABULOUS pack that will get you started!  One of Lesley Riley's books, a pack of TAP, and 6 of Mary Beth Shaw's stencils!
Be sure to stop by StencilGirl Talk & check out Maria McGuire's post for more chances to win!
You can find all the details over at StencilGirl Talk and all the links to the entire week of posts.  ALL comments left on all posts during this week long hop are eligible to win! But hurry – the giveaway closes on Sunday, November 16th @ 11:59PM Central Time.