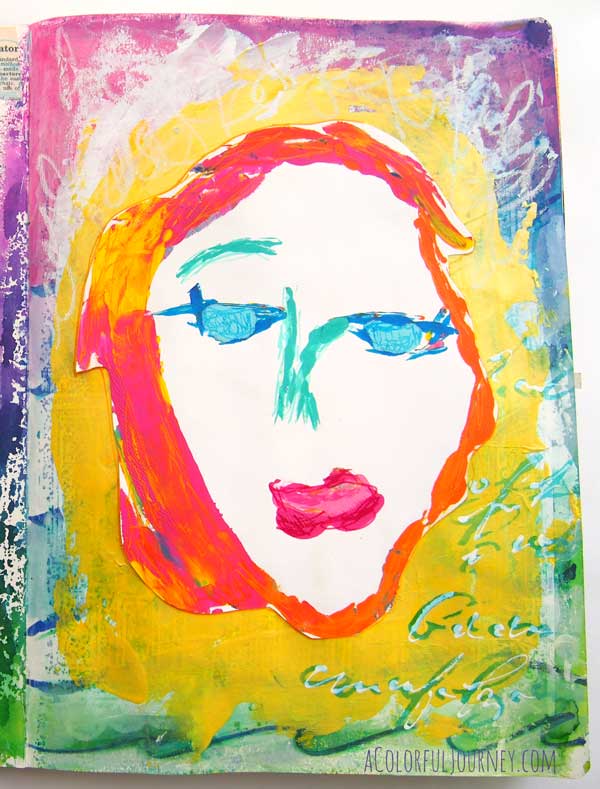 Who needs a deadline!  Who needs the stress of having to finish right now!  I sure don't!   But I used to think I was required to finish in one session.  Shockingly, that led to creativity crushing stress.
I decided that stress was not what I wanted so just rewrote the rules and gave myself permission to work in stages, days or even months apart.   Here's an art journal page that has been in progress for a very long time.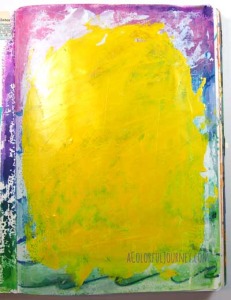 This page has had lots and lots of layers…I would come back to it a week after week and add little bits but in the end, most of it was covered up.  That's the beauty of art journaling, I can just add another layer until I like it.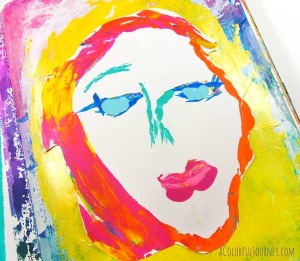 I cut out one of my Gelli printed faces  from the September Colorful Gelli Print Party.  You can see the video showing how easy this was to do here.  I have a wonderful stack of prints that I can use whenever the time is right.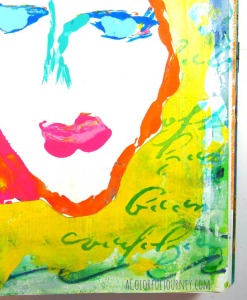 A touch of script thanks to my Rembrandt's Words stencil.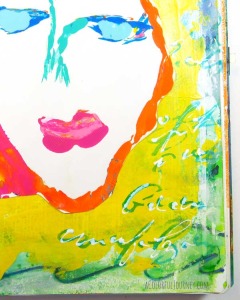 I like layers so I added more to the script with a scribbly layer of white.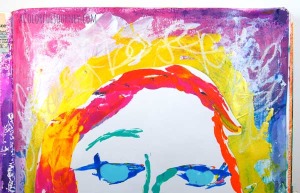 Art journaling is all about getting in touch with what I'm feeling so I grabbed a white pencil and scribbled out my thoughts.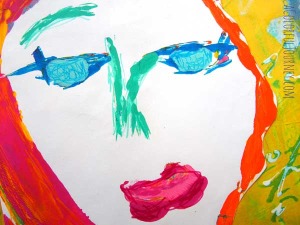 The face was just one layer and I love layers so I added some fine line sketching and scribbling with the new Derwent paint pens.  I found them to be very opaque – I'll keep using them before I decide if these are as great as I hope they are.  Of course, I'll share here what I learn!
Enjoyed this post? Want more?  Sign up for my free newsletter to start playing with a free downloadable video and pdf!
Sharing with my friends at Art Journal Journey, Paint Party Friday, Creative Every Day, and Art Journal Every Day.