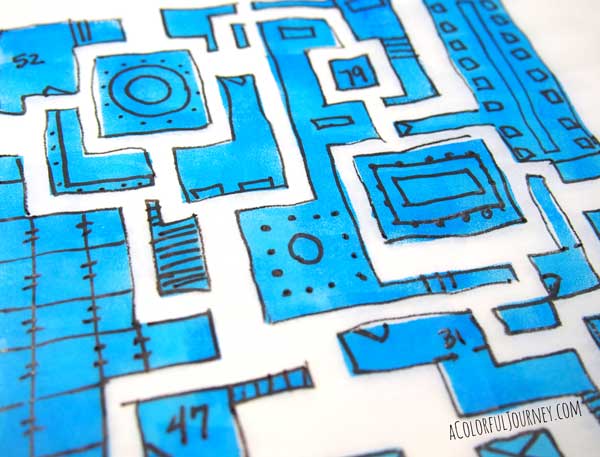 Blueprints have always captured my imagination, especially ones from ancient archeological sites.  The Terrace homes of Ephesus.  The tombs and tunnels in the Valley of the Kings.  The many rooms in King Minos's palace in Crete.
That was the inspiration for this stencil which is part of my latest StencilGirl release.  To celebrate, I'm giving away a stencil every day this week!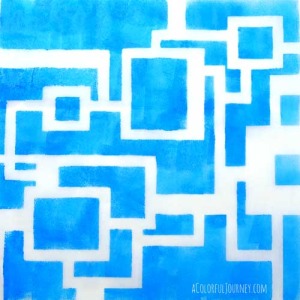 I'm sharing how I make a quick blueprint look with this stencil- it can do so much more too but that video is for another day!  You can get a sneak peek (it's the soft orange one) of what my next video using this stencil is all about here.
Watch Stenciling on Deli Paper to Make a Blueprint on YouTube.
Supplies Used
Fude pen
Deli paper
Acrylic paint
Win This Stencil!
To celebrate the launch of my stencils, I'm sharing a new video every day this week and a stencil giveaway each day!  Today you can win Blueprint of Archeological Treasures 6×6  and no matter which side of the pond  you are on you are eligible to win!   Leave a comment and you'll be entered!
Want more chances?  Share this on Facebook. Come back and leave a comment telling me where you shared for another chance.  Share on Pinterest then come back…Share on Twitter….then come back. You get the idea!  Giveaway closes on Wednesday, November 26th  and I'll announce the winners here on the blog on Friday, November 28th.
Be sure to check out the giveaways from earlier this week too!
Monday: Picasso's Words
Tuesday: Kindergarten Writing