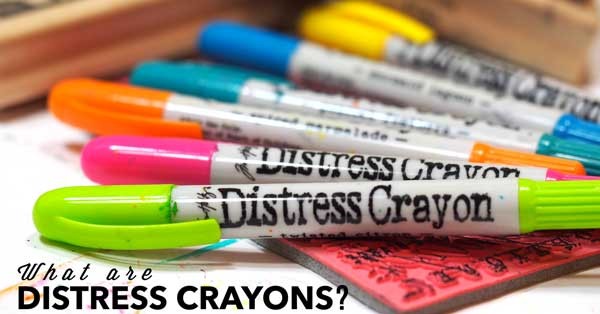 What do I do when I have a new art supply?  I play with it to get to know how it works and how well it gets along with other supplies.  As I experimented with Distress Crayons by Tim Holtz I wanted to know if I could I stamp on it and what pens would write on it. To find out, I created an art journal page in the video below.
Watch What are Distress Crayons on YouTube.
I'm thinking that these dreamy colors will become a free Spark of Art-spiration in an upcoming newsletter.  Not signed up yet? Just click here!
What are Sparks?  They are downloadable papers full of color and pattern for your play.  You can find out more about Sparks here.
The page started with just random scribbling comparing the Distress Crayons and Slick Stix (a kids art supply). These things are so dang creamy, it's like coloring with butter.  And then when I added water to it…the little kid in me who is addicted to finger painting was jumping for joy!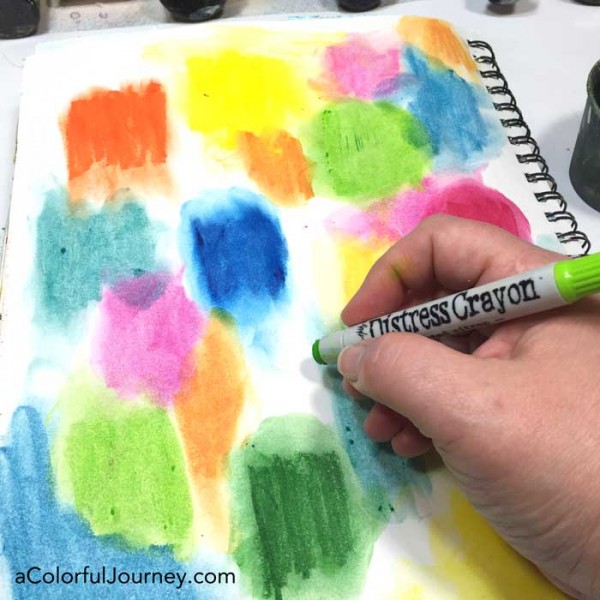 Would I be able to stamp on top of the Distress crayons?  Yup! But I did let the page dry completely before I stamped with a permanent ink pad. A bigger challenge was the uneven page that made it hard to stamp on since there was something bulky on the page before it.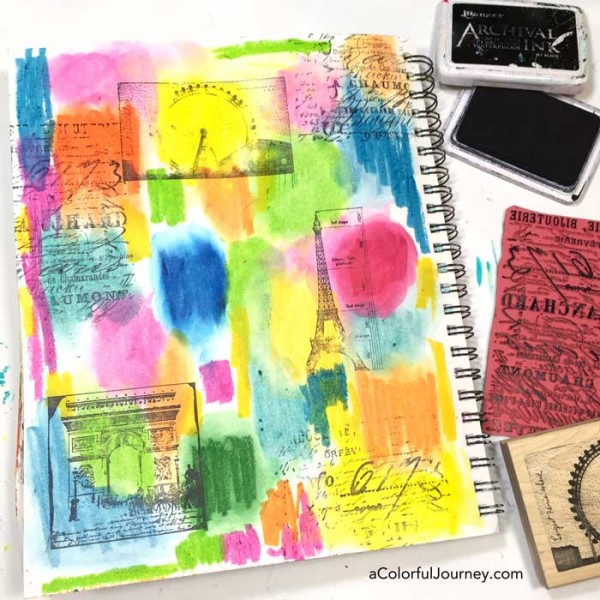 What about pens?  Could I write on top of Distress crayons?  Yup.  I did have to watch out for contamination.  The white pens picked up some of the color on the tip but in the video you see how I cleaned it off on a piece of paper so that wasn't an issue at all.  The only pen that had any issue was the regular office store pen.  Anywhere that had a lot of the crayon on it, it wasn't as good as where there was watered down or less crayon but it did still write on both areas.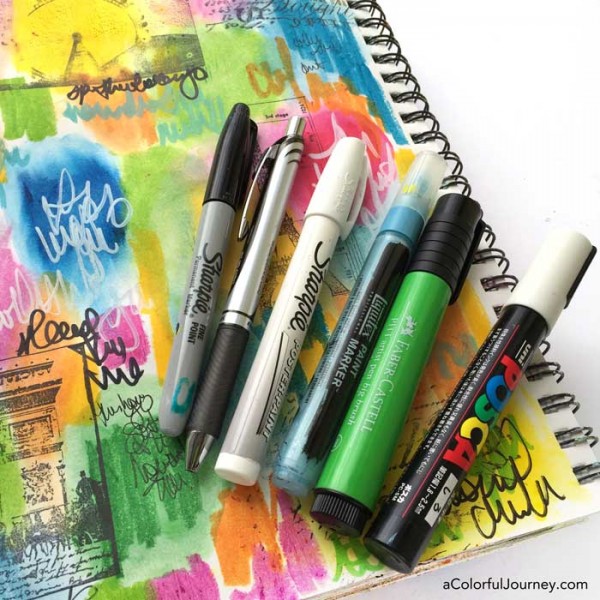 The stenciling was a breeze on it since I used an ink pad to do it. A group of women were added with the Finding Your Tribe stencil, a few words with Mixed Media Mail, and the pattern from Ornamental Compass Screen.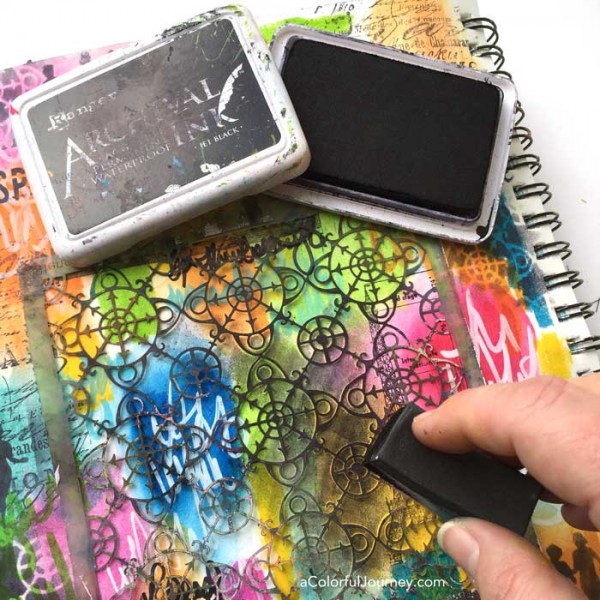 Here is the final page and there really isn't any white space left on this page…just the way I like it!  Be sure to stop back on Tuesday for the next Let's Play video and link party inspired by art supplies I found in the hardware store!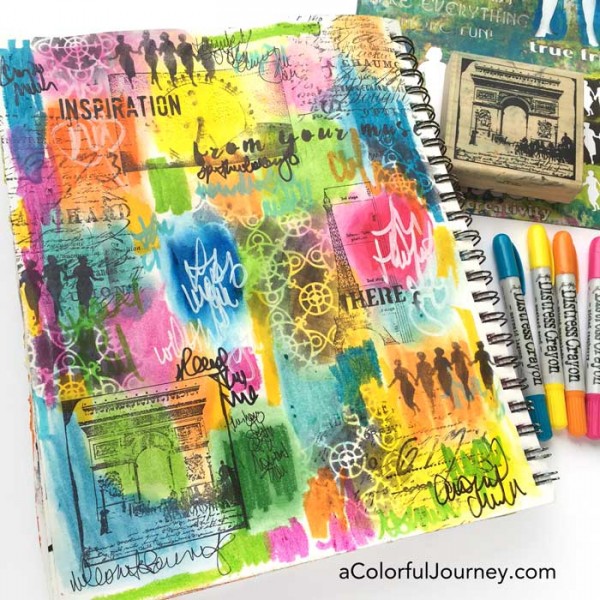 Here are the supplies I used. Some of these links are affiliate links which means I get a small percentage. It doesn't cost you anything extra and you are helping me keep this blog and my videos ad free! Thank you- I don't like ads any more than you do!