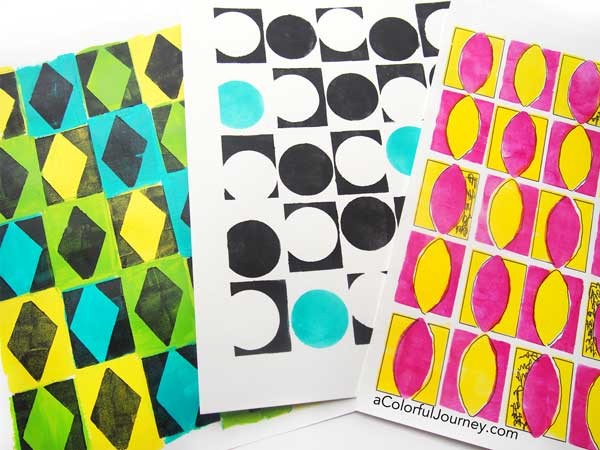 So excited to share with you 3 new stencils I created for StencilGirl!  These are big bold patterns with just a hint of wonky. The bold shapes mean wide open spaces allowing for lots of opportunities to make colors play off of each other!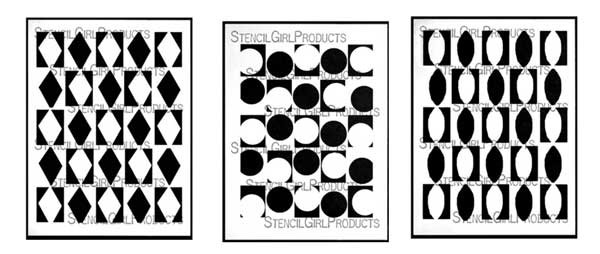 In the video, I'm sharing 3 different ways you can use these stencils. All three techniques can be adapted to each of the stencils.
Watch How to use bold stencils three ways on YouTube.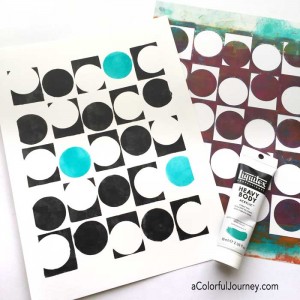 I played a lot of Othello and Go when I was a kid, and I didn't realize how much until it came bubbling out of my subconscious in the form of a stencil!  This is a super quick technique to get a bold look with Alternating Circles.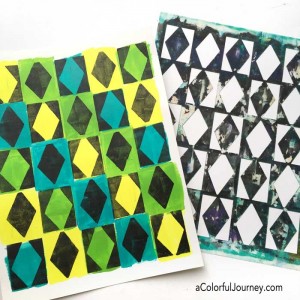 The technique of getting the multi colored background goes extremely quickly as I play with Alternating Diamonds.  Why? Because it uses an extremely forgiving technique!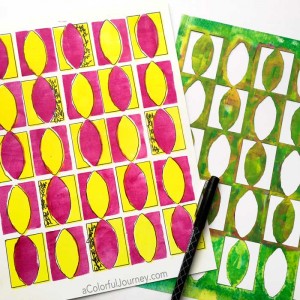 Since these patterns were created by me, and I am clearly not an engineer type, they are not geometrically perfect.  They won't line up like a machine.  And I wanted it that way.  What it allows is for little bits of white to peek out when I do this technique, creating an offset feeling easily.
You can find these, as well as all of my other stencils at StencilGirl Products.  If you're new to stencils and would like more ideas on now to use them, I have a YouTube channel full of ideas as well my free workshop, Permission to Play.