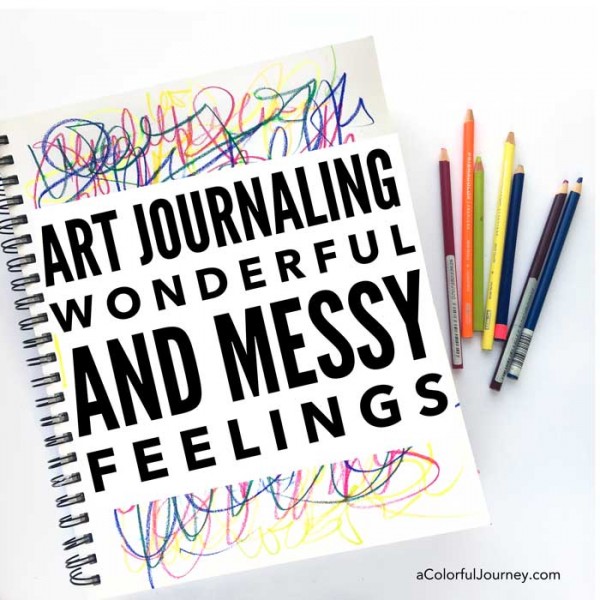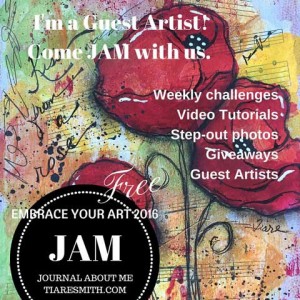 My feelings were messy. Not emotionally messy, just scribbly and playfully messy. I never know where the play will take me and for this page I even ended up adding a ton of white space!
Why am I journaling feelings today? I'm the guest artist at Tiare Smith's Journal About Me (JAM) year long free event. The prompts for this week are to use stencils and I feel____.  Apparently I felt messy based on this art journal page!
When I got the end of my play for the day…I couldn't decide whether or not this page was finished. Be sure to let me know what you think I should do next to it.
Watch Art journaling with scribbled words and stencil masks on YouTube.
I used all those scribbly feelings to create a colorful dancer using one of the 6 masks that come with my Dance of This Life stencil from StencilGirl.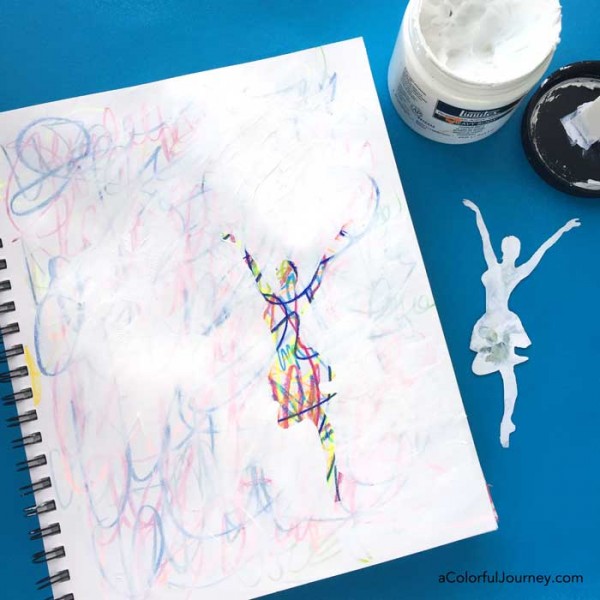 So is this page finished?   I was on the fence when I finished filming the video.  But now I know it isn't.  What do you think I should do next to it?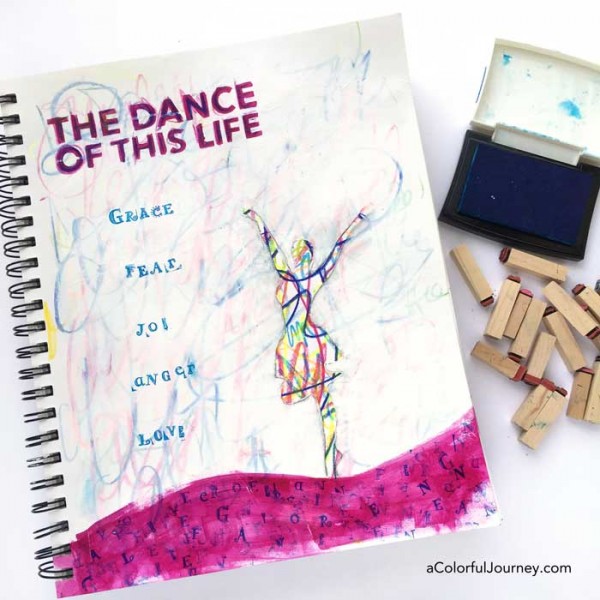 Here are the supplies I used. Some of these links are affiliate links which means I get a small percentage. It doesn't cost you anything extra and you are helping me keep this blog and my videos ad free! Thank you- I don't like ads any more than you do!
The small rubber stamps are a mixture of all sorts of bargain sets of little stamps.