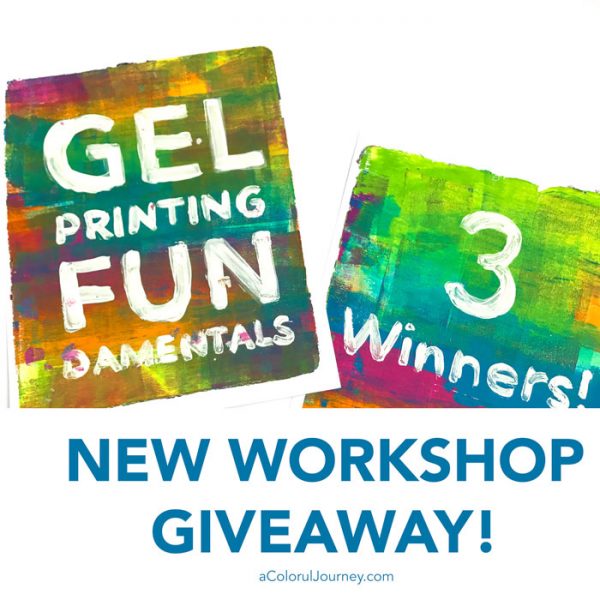 Where have I been and what have I been working on? A new workshop, Gel Printing FUNdamentals!  I am giving away 3 spots in the new  workshop!  3 winners and 3 ways to enter! It isn't quite ready to go live, I've still a t to dot and i to cross here and there but I am just so excited that I can't wait to share!
Watch Gel Printing FUNdamentals Workshop Giveaway! on YouTube
So how can you win this before it is even open for registration?  3 ways to enter! The giveaway is now closed & you can see the winners here.
Leave a comment on this blog post.
Pin anything from this post on Pinterest.
How will you know if you you've won?  I'll be announcing it here on the blog and in my newsletter on August 16th, 2017.
You can see the winners on this post. 
Speaking of the newsletter…I will tell you a little secret…everyone who is signed up for it will be getting a discount code for the workshop when registration opens.  If you want that discount, be sure to get signed up.
On Wednesday, August 16th, 3 winners will be chosen by Random.org so get entered before 11:59pm EST on Tuesday the 15th! (I've tried having my dogs do it but they lick the keyboard way too much.)
Who is eligible to win?  Anyone, anywhere!
Here's a sneak peek Gel Printing FUNdamentals: A 3 week workshop, with a new video every Monday – Friday. These 10-20 minute lessons let you see the entire process and then start playing.  All downloadable so you can watch it when it fits your schedule!  Here are just a few of the prints we'll be making with the techniques that include using household items, homemade texture tools, stencils, and of course, the rainbow!  More details coming soon!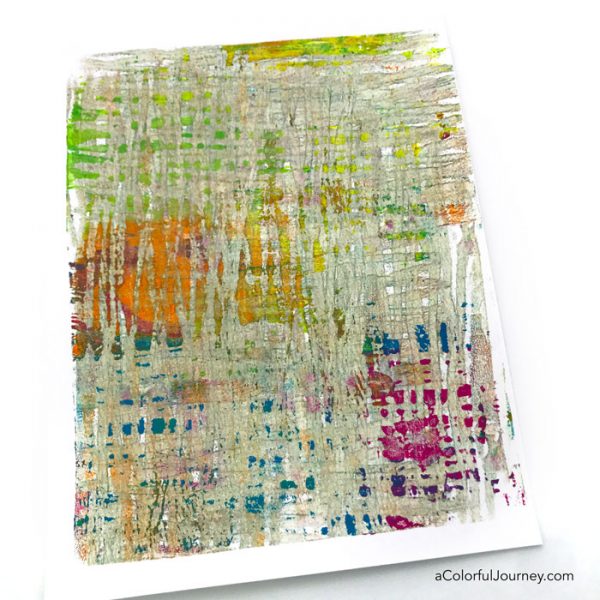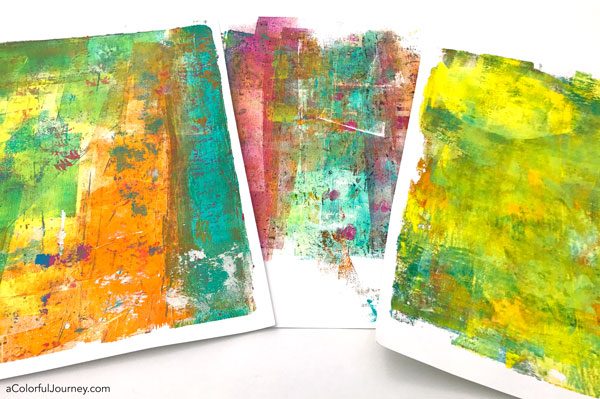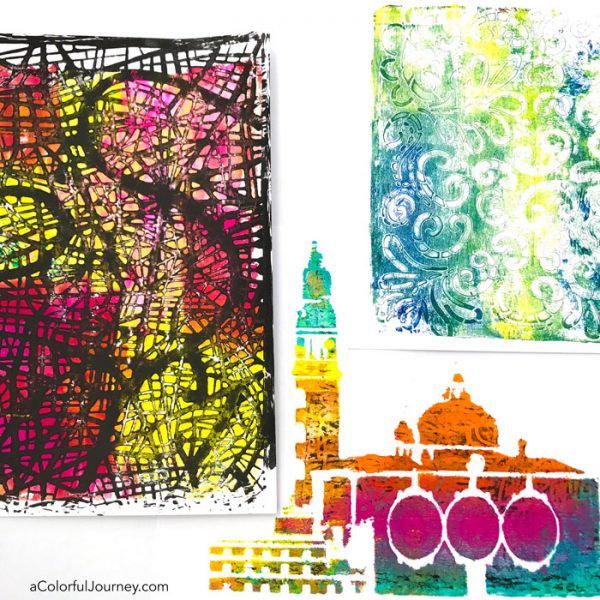 Be sure to get entered to win…and get signed up for the newsletter if you'd like the discount code to the workshop when registration opens!