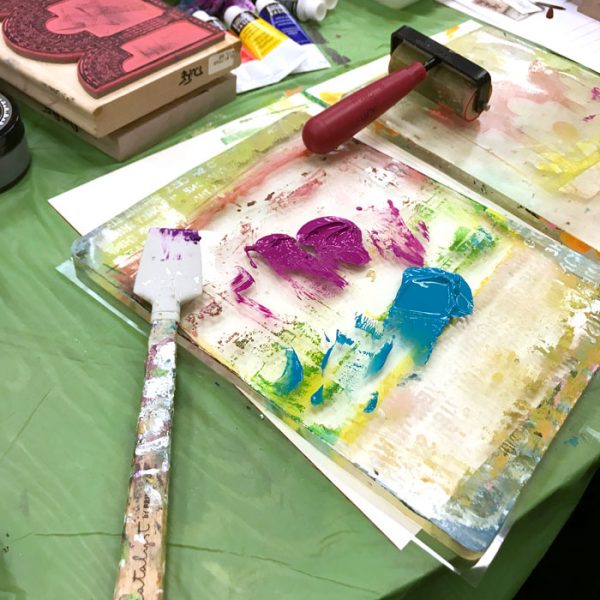 What a fun weekend of play at Stampaway! Was it the people? Was it the play?  Was it the shopping?  YES to all 3!  Such fun to meet online friends in person for the first time, to catch up with old friends and make new ones, to play with the rainbow, and of course, do a bit of shopping.
It is such a treat to see John and Mary Beth Shaw, the fearless leaders of StencilGirl, in person! Plus Glenda Miles, a wonderful creative soul who was nabbed for the photo and Nancy Curry, another stencil designer I don't get to see very often.  Should have taken a photo with her…but in all the excitement forgot…OOPS!
The Friday night preview party always has a theme, and pajama party was this year.  Such fun to see Sally Lynn MacDonald demoing the Gel Press plate, my favorite, with those fun curlers at the Marcos Paper booth!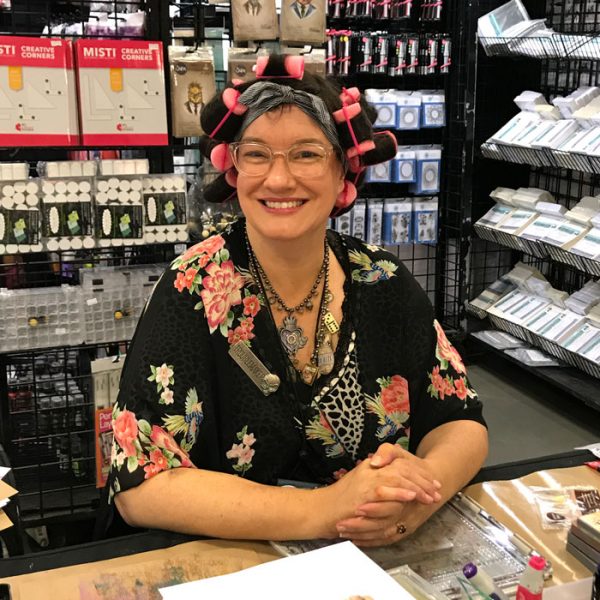 What trouble did we all get into during the workshops?  Well…a rainbow of "trouble"!  I feel so blessed that every class had such fun women in it…who were ready to dive in and play!  Here are some pics from Stamping with the Gel Press Plate: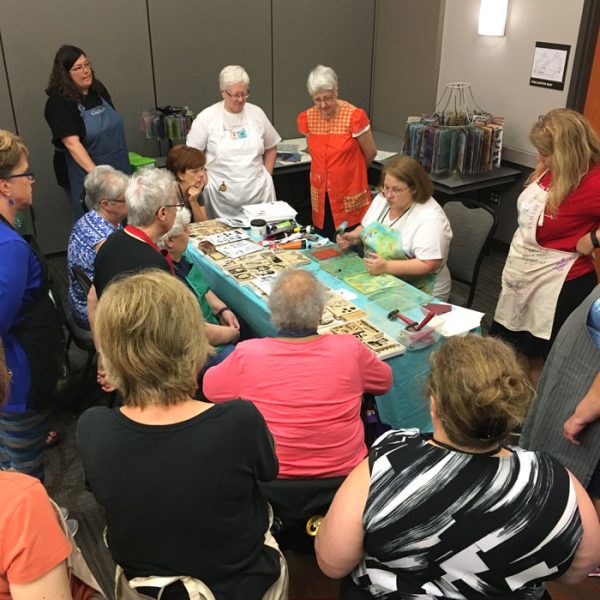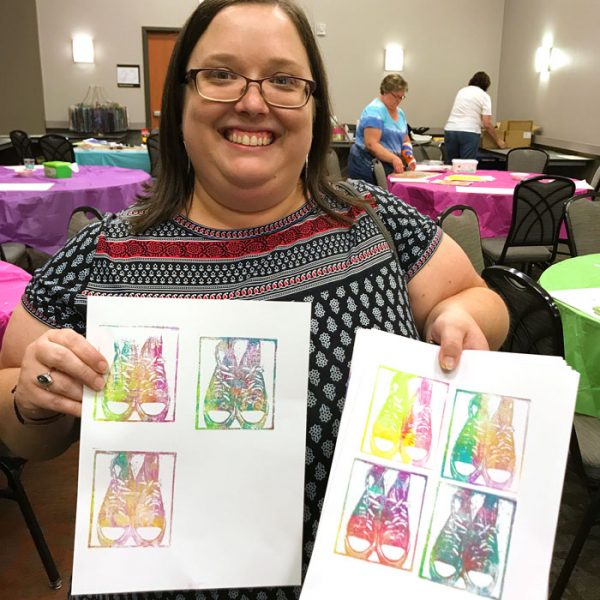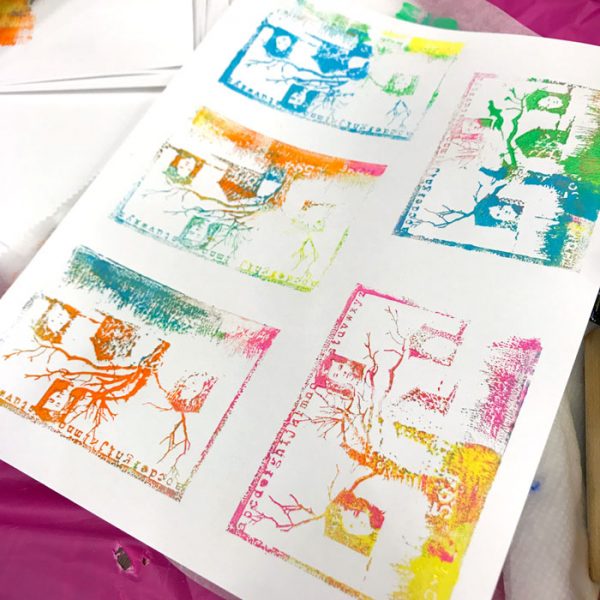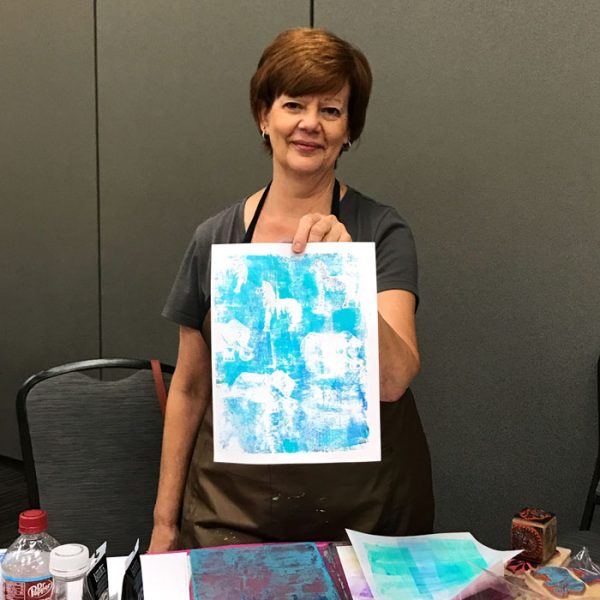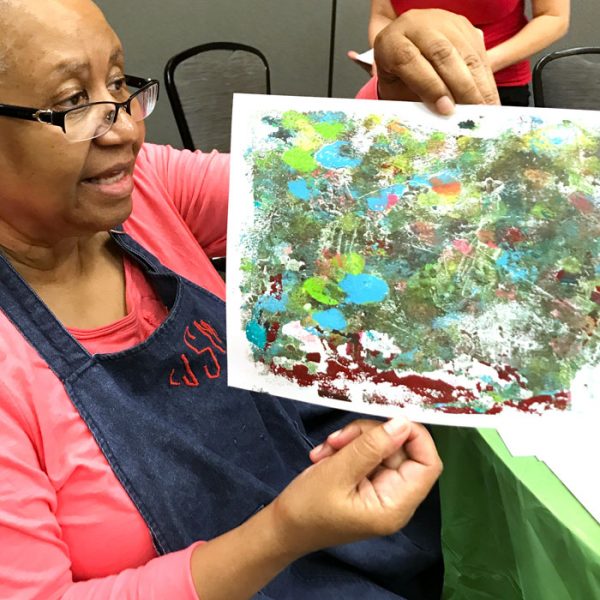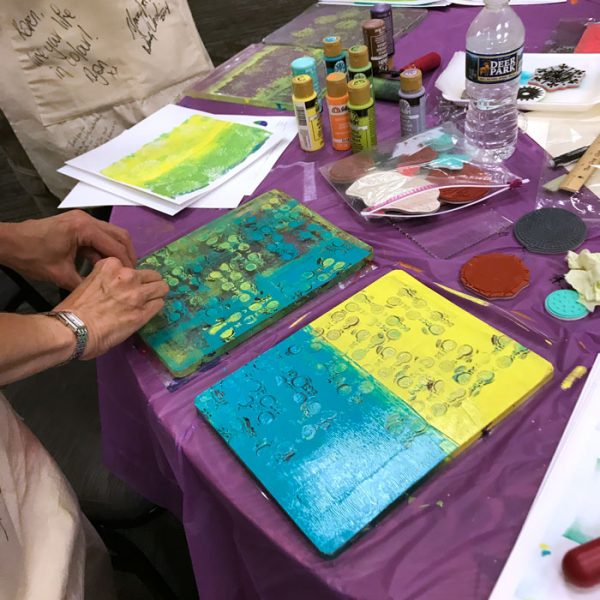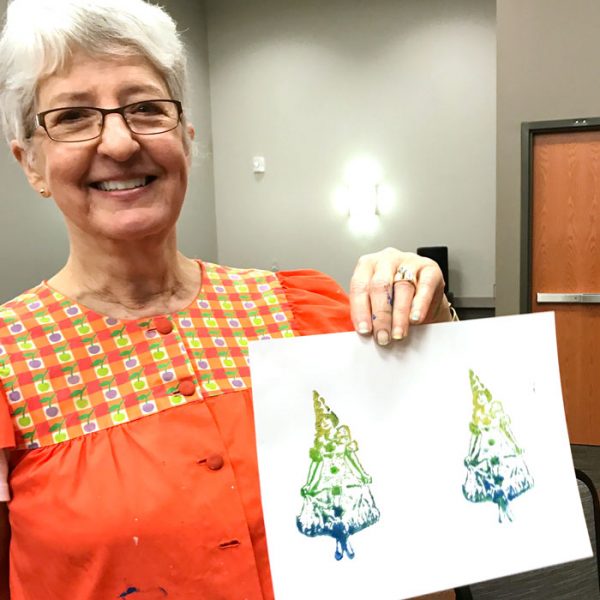 Jumping into Gel Printing with Stencils combined StencilGirl stencils and Gel Press plates to make the most scrumptious prints.  It was hard to contain everyone's excitement!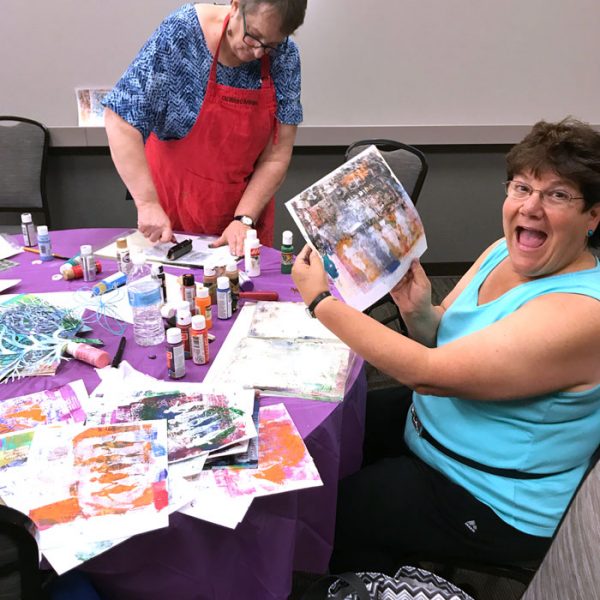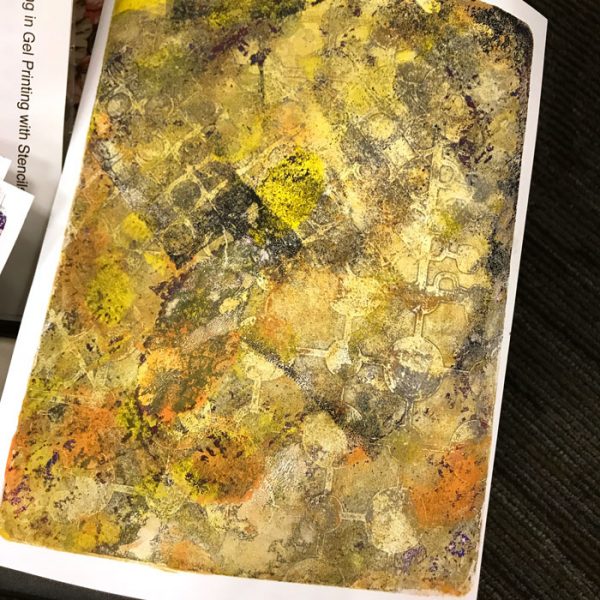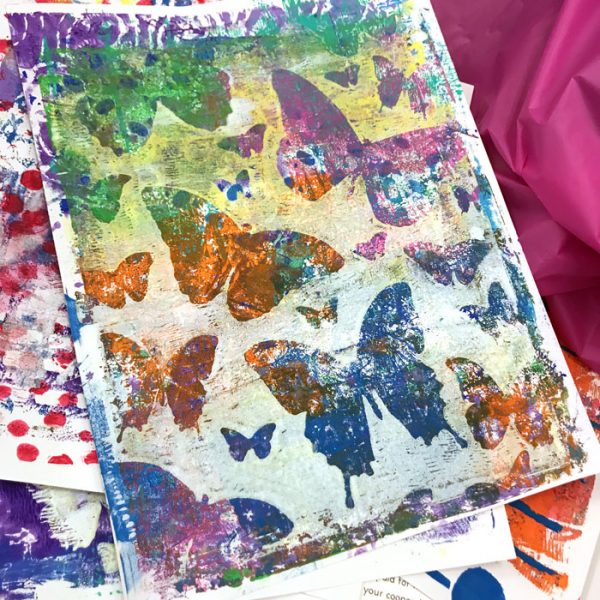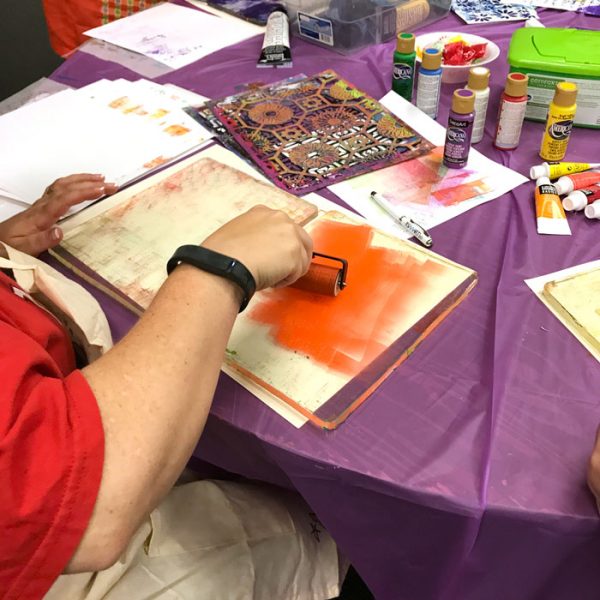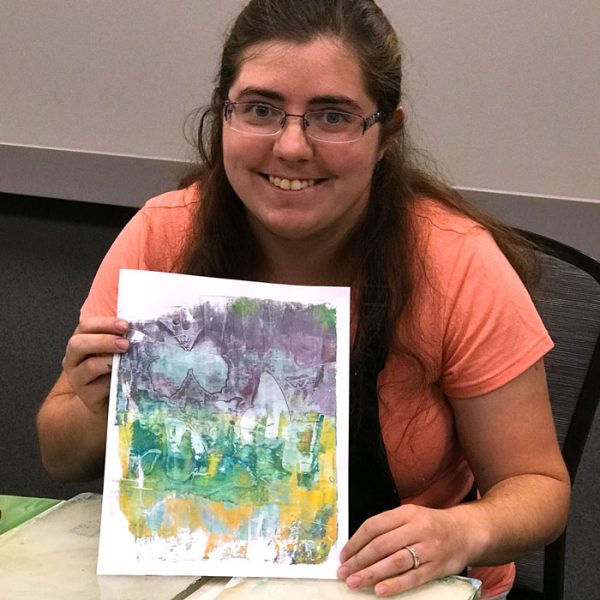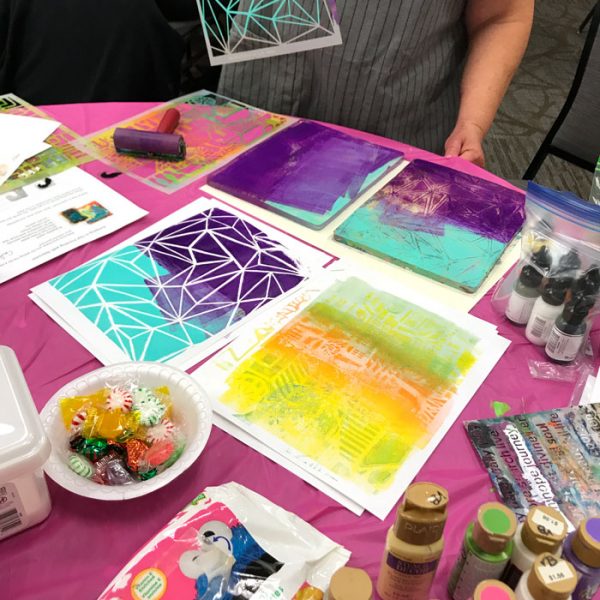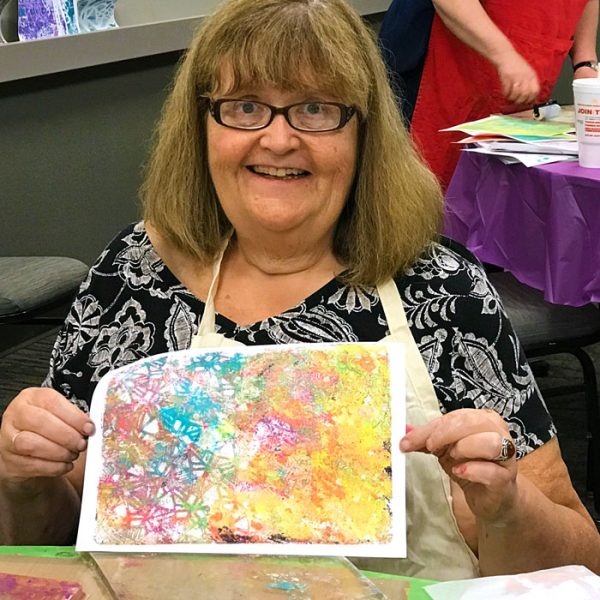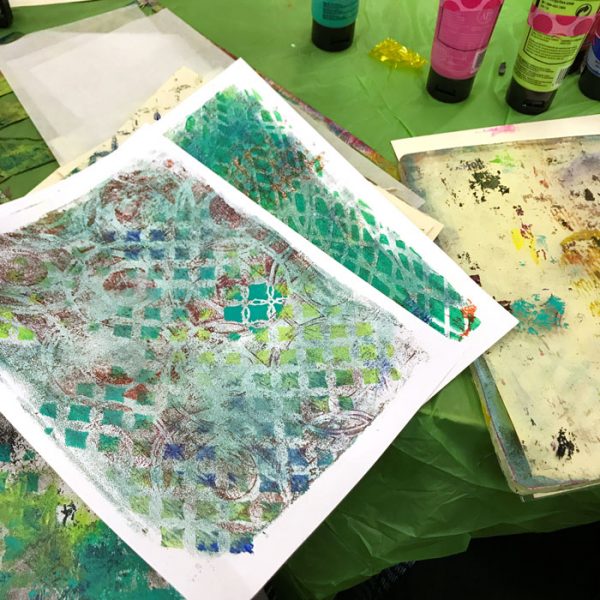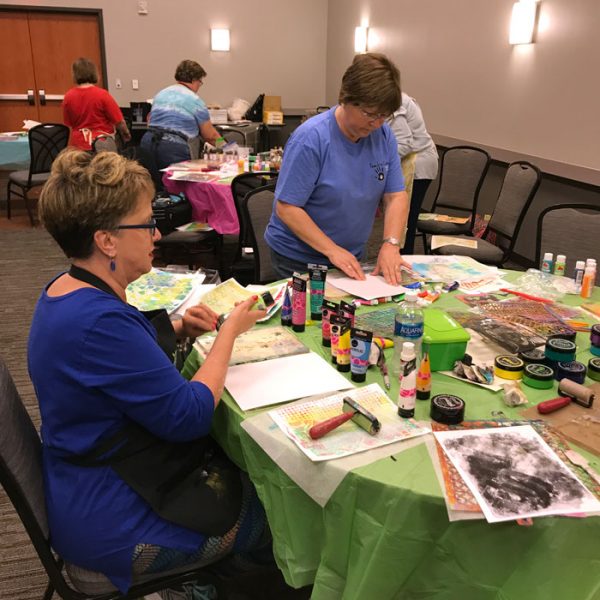 Sneaky Art Journaling was all about tricking the logical left brain to quiet down so the right brain could dive in and play…and play they did…these ladies get bonus points because they signed up for an 8:30am class…that is dedication in my book!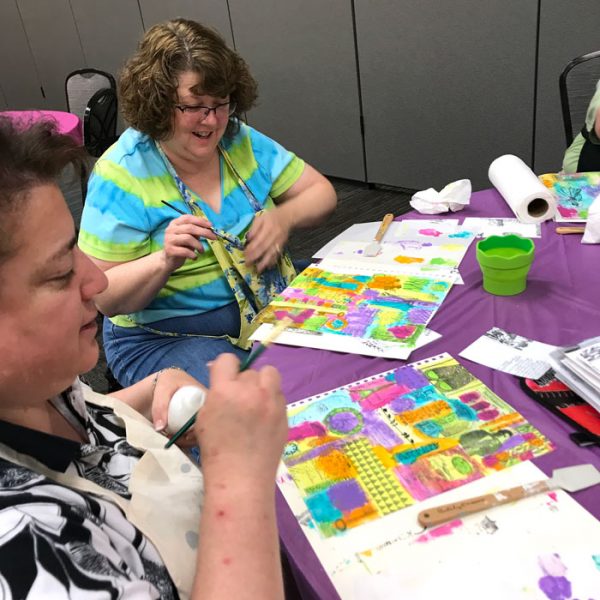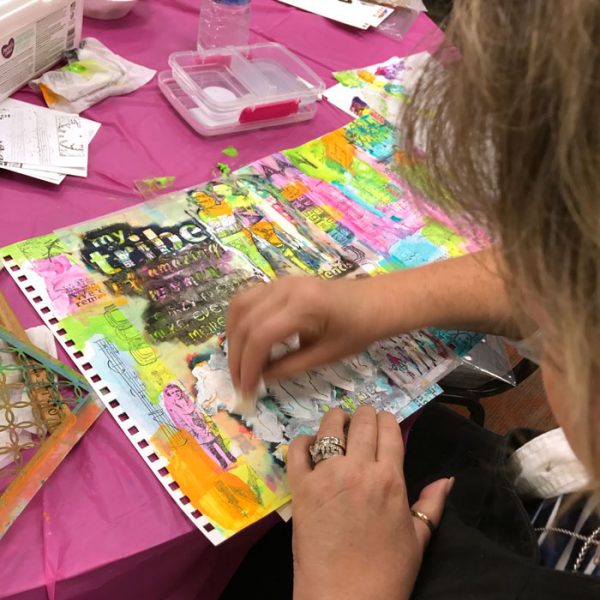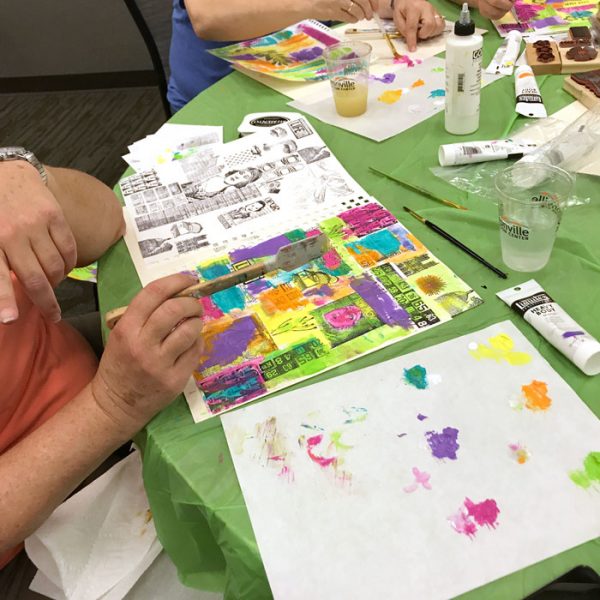 You bet I loved it when I saw the drinking cup with paint on it…anything and everything can be a creative tool!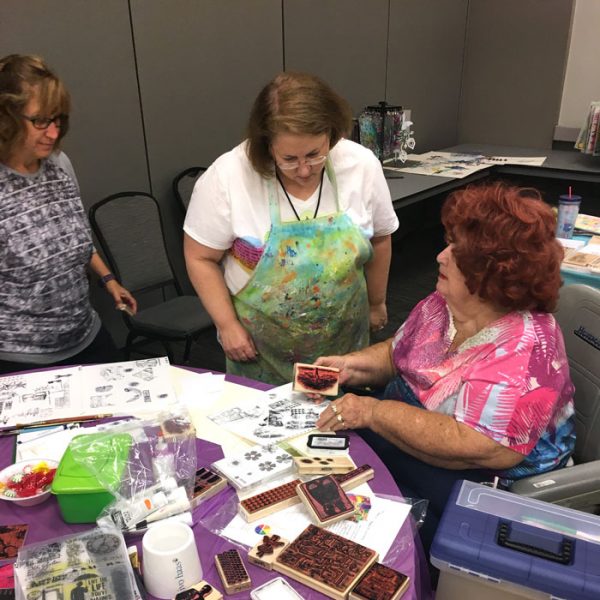 A great big thank you to Christi McBride, my over qualified assistant who kept things running smoothly this weekend! (That's her in the back standing in the white t-shirt.)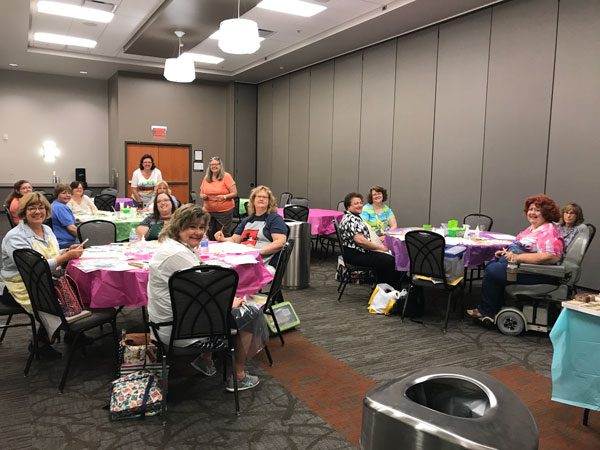 Stamping with PanPastels was all about the fast and easy way to get complex and amazing looks with the dreamy colors of PanPastels.  You know me, I like things that look complex but aren't!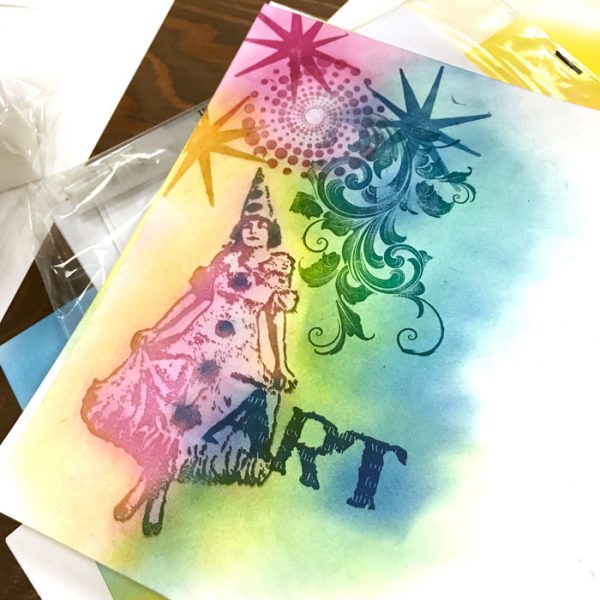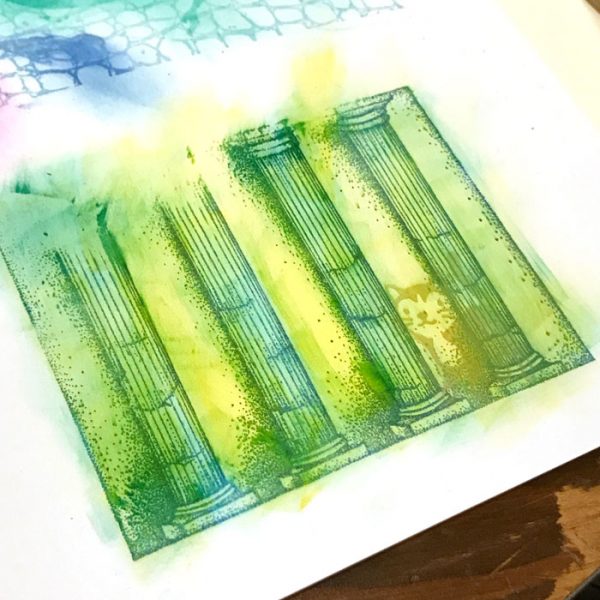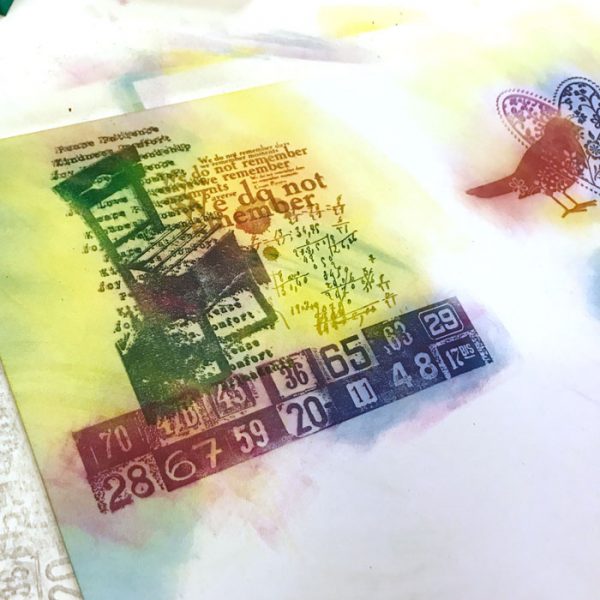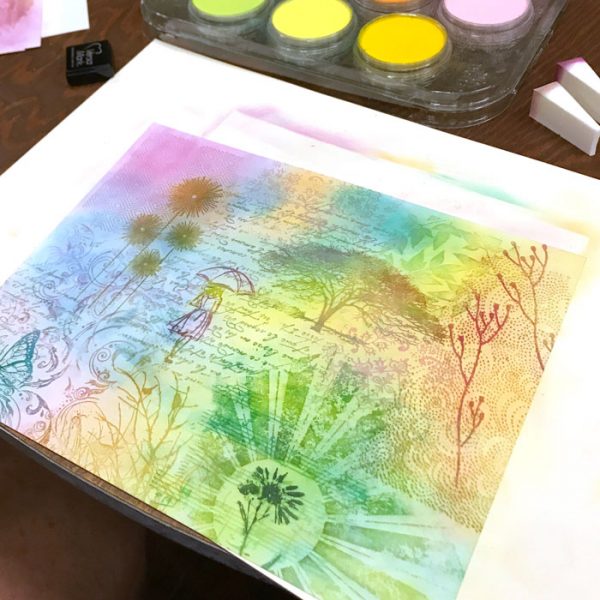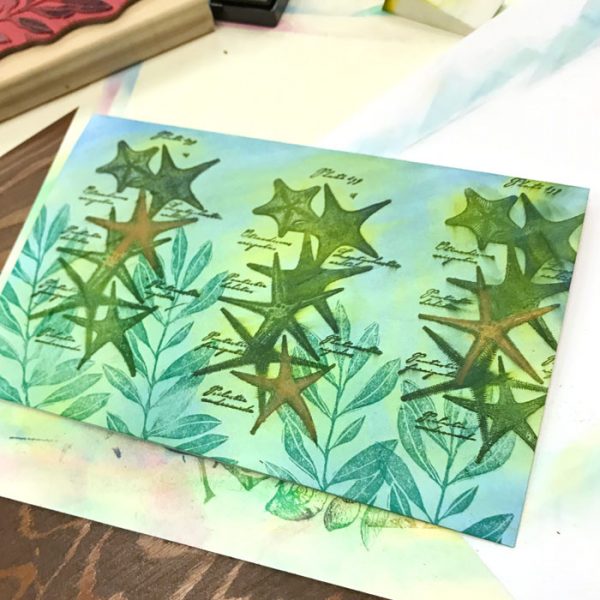 I am honored that each and every one of these ladies has let me be a part of their colorful creative journeys!  Thank you! Thank you! Thank you!