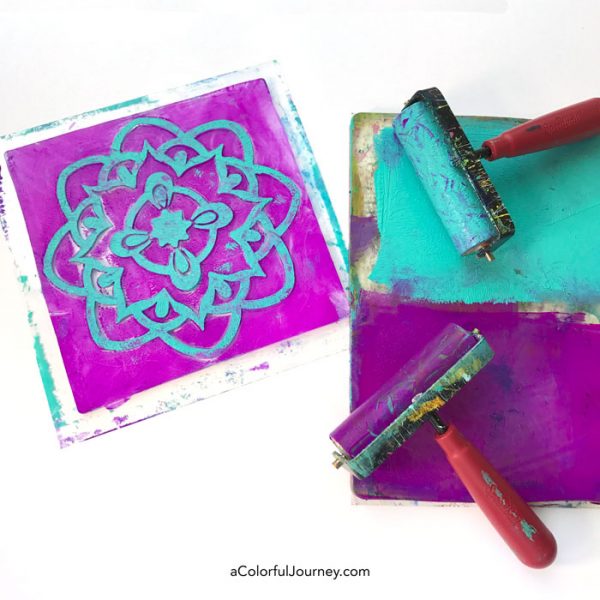 Impressables by Gel Press are a new kind of gel plate!  All the fun of gel printing with a twist – they have an embossed pattern on them! These have just been released at CHA and will be shipping in the near future.
Like all gel plates, there is more than one way to use them.  Here is my current favorite way to use the Impressables as I play with the Rose Mandala Impressable, designed by Jen Starr for Gel Press:
Watch What is an Impressable embossed gel plate by GelPress on YouTube.
If you're new to gel printing, I've got a step-by-step video and downloadable guide here.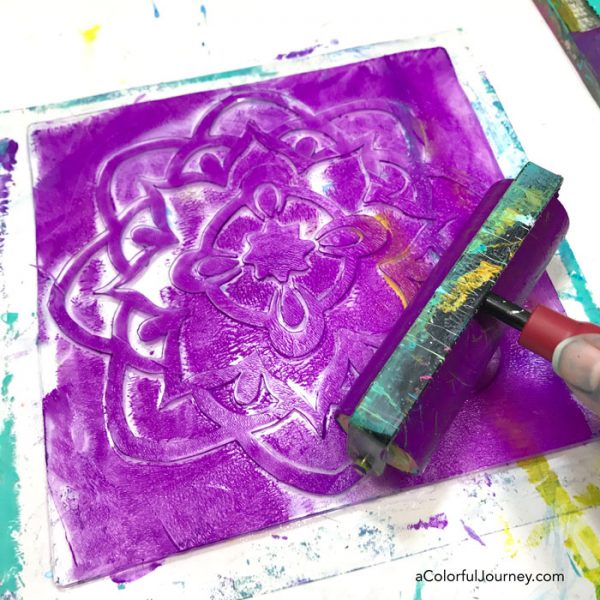 The prints began by brayering on a color.  I started with the purple.  Then, a second color is brayered on the embossed pattern.  The teal popped against the purple.  The only thing left to do is grab the paper and take a print!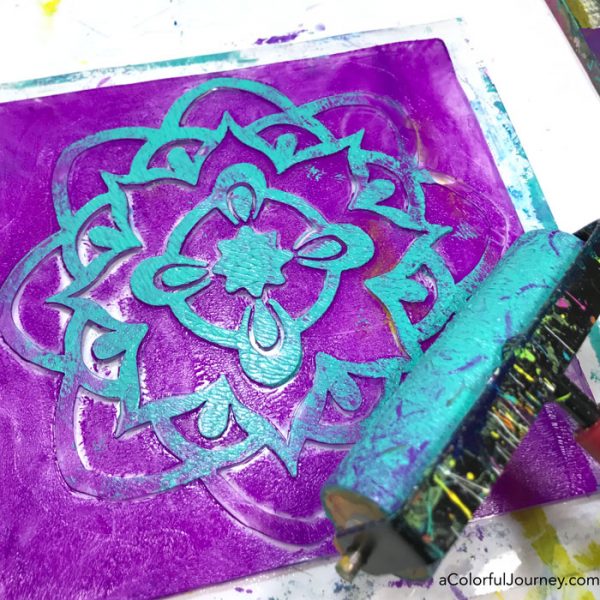 For every one of these prints made in the video, I used the exact same paints and plate, yet each print is unique.  That is the joy of gel printing for me – every print is one of a kind.