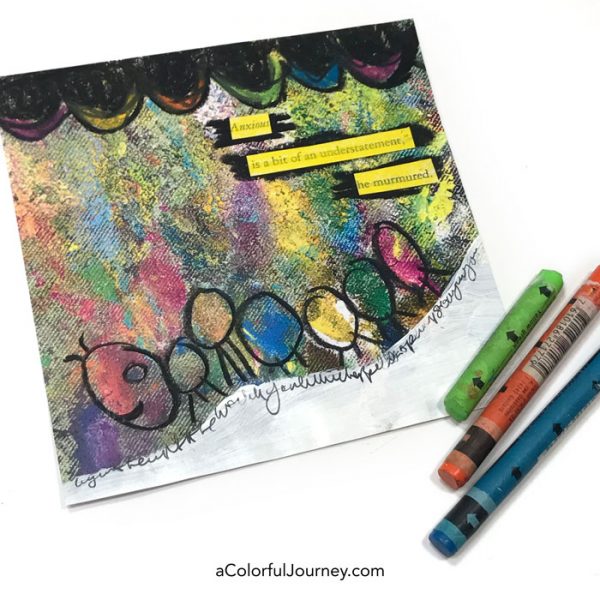 I never know what I will see when I look at a Spark of Art-spiration.  Didn't expect to have a rainbow caterpillar stop by but when something this silly pops in, I just have to see where it takes me!
What is a Spark of Art-spiration? It's a free download that comes in my newsletters as a jumping off point for a bit of play. Use the button below the video to get this Spark sent directly to your inbox for some fun.
Yes, I want the free download!
This Spark is a photo of part of an apron from the studio.  All those smears of color were just too much fun to leave only on the apron.  At first, I thought I'd go with more of a Monet type vibe but when I turned the Spark all the sudden a cute little rainbow caterpillar jumped out and said hello!
With the watercolor crayons, I drew his body.  Why these and not Sharpie markers or paint or regular crayons?  I grabbed what was closest so any supplies you have on hand can work with a Spark.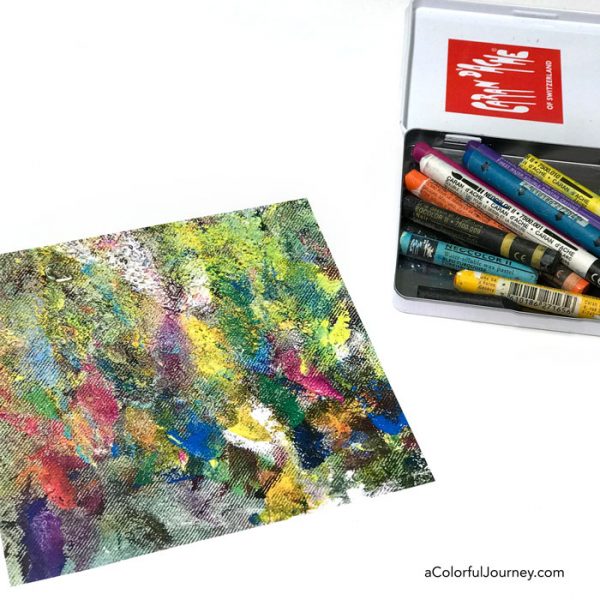 This wasn't a space caterpillar floating through the cosmos.  He needed some ground to walk on so I grabbed the white paint and created some hills for him.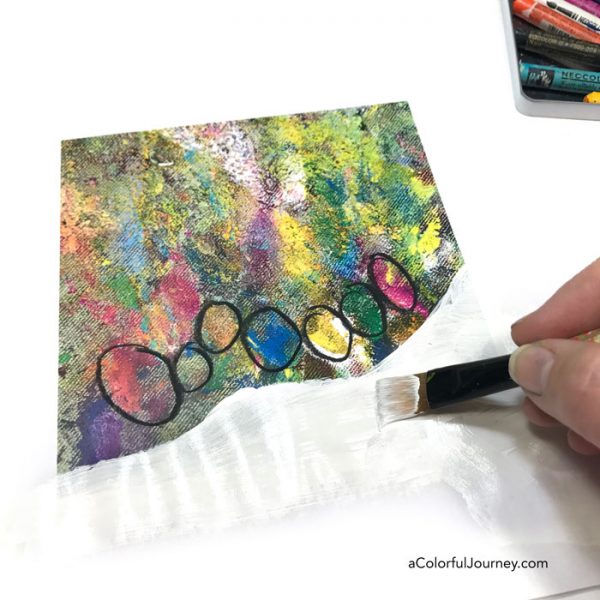 How do I know that he is a he and not a she?  After all, this happy face is very gender neutral.  Could be a boy.  Could be a girl.  But it's a boy.
I am sure it's male because of the found  words from a book.  Whenever I pick a page randomly from a book, I can find the word or words that fit just what I'm creating.   After all, I bet caterpillars would get a bit anxious with the big changes that they go through to emerge butterflies.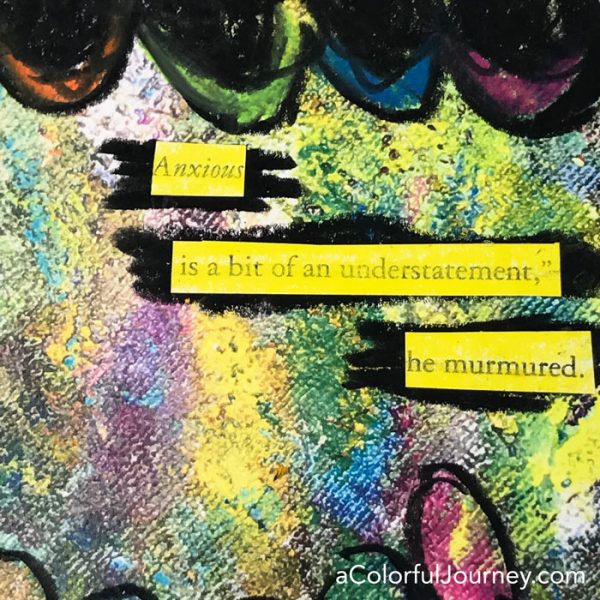 The final touch was a bit of journaling along the hill. One word of caution.  If the paint is still wet when you use a pen in it, it is hard on the pen.  The paint was mostly dry but not completely.  I live on the edge some days and don't wait for everything to dry but just know that is a tough life for pens.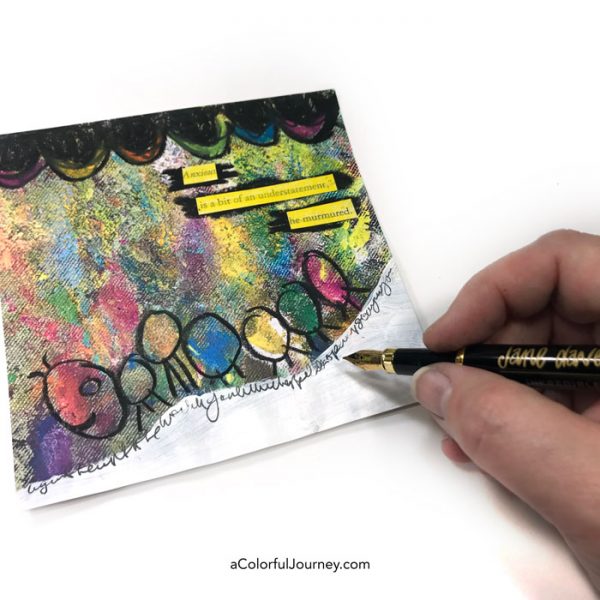 What will you find in this Spark? Play along and use this Spark of Art-spiration in your play.
Just click the button below and the computer elves will get it to your inbox and get you signed up for my newsletters so you can get new Sparks to play with each week.