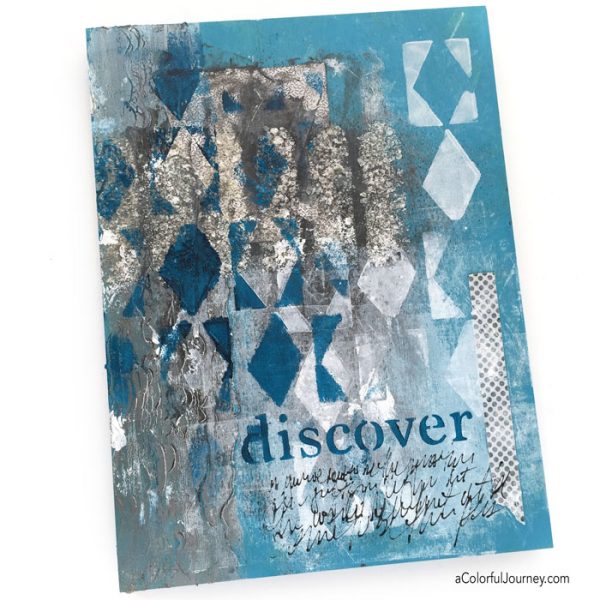 Making a mess is all about discovering what can happen.  Sometimes, it's more mess.  Sometimes, it's something I love.  The fun is I never know which it will be when I start playing.
This wood panel began with layers of texture.  No goal, no plan, no direction – just a mess of textures.  Those mica flakes from USArtQuest attached with glue through my Arched Aqueduct stencil was the only part of this I liked.  I really didn't like the dark color or anything else on it, but that keeps the mystery alive since I never know what just one layer will do to it.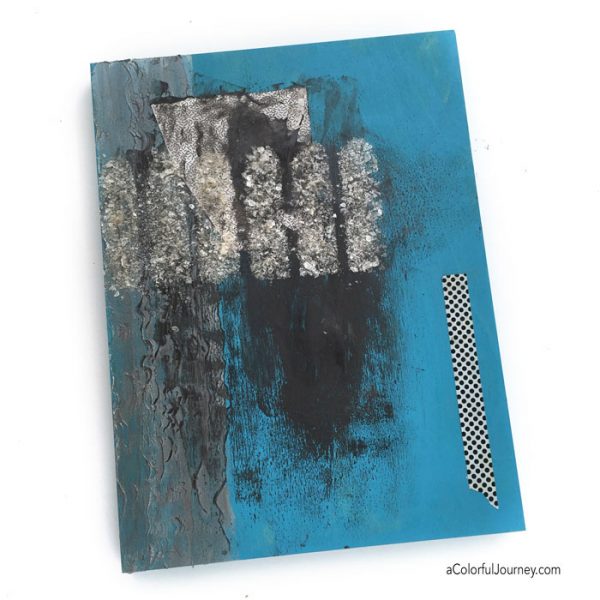 When I added the white paint using my Alternating Diamonds stencil from StencilGirl, suddenly I loved it.  So much so that I added another layer in blue right on top of the textures along with a little white washing on the bottom.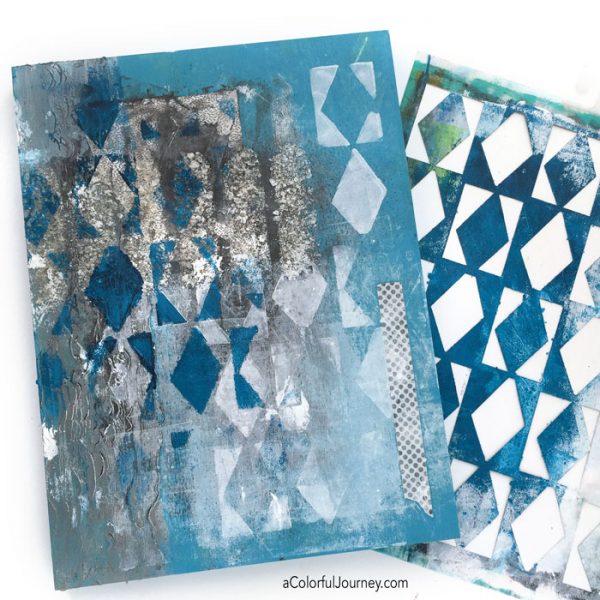 Just one layer and what was yuck was transformed to something I wanted to put on my wall. Thanks to serendipity, there was just the right amount of space for the title of this, Discover using the Now is the Time stencil.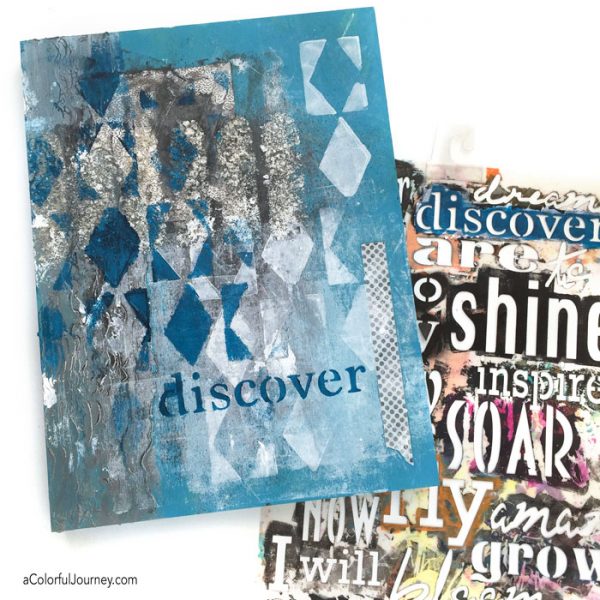 A bit of scribble journaling to capture the feelings of this play with a Pico embellisher completed it.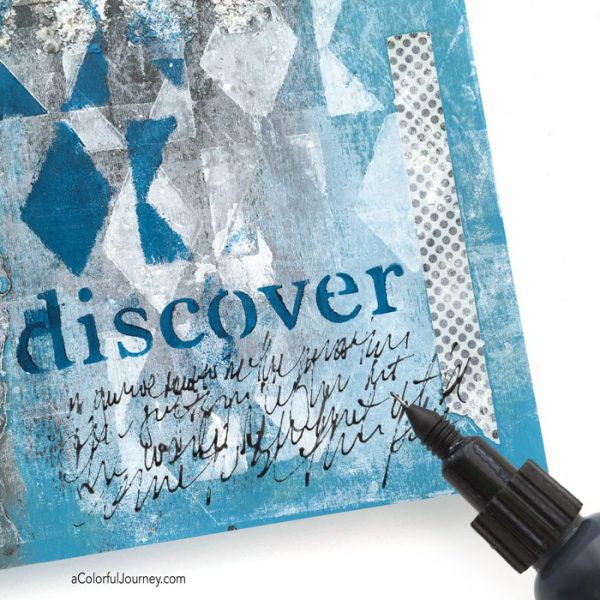 The adventure of going from ugly to something I want to hang on the wall is one of the many reasons I love mixed media play.  So next time you have an ugly layer, just know that you may be only one layer away from something  you love.
Here are the supplies I used. Some of these links are affiliate links which means I get a small percentage. It doesn't cost you anything extra and you are helping me keep this blog and my videos ad free! Thank you- I don't like ads any more than you do!