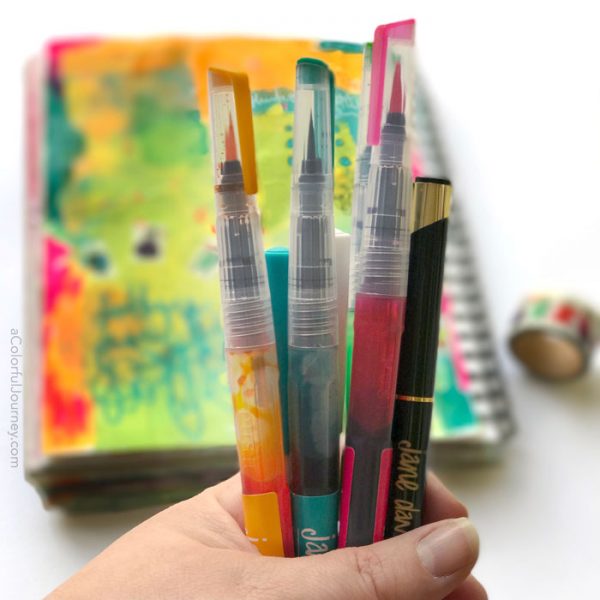 Jane Davenport's new media line called to me like a siren to a sailor as I walked by the display at Michaels.  Washi tape, Mermaid Markers, how could I resist?   I picked up a few of them and took them for a ride in my art journal to see if they were as wonderful as I hoped.  Hint…YES!
Watch Trying Out Jane Davenport's Mixed Media Supplies on YouTube.
The gel print was chosen on purpose.  It has areas of naked paper, areas of paint, areas that are smooth and areas that are highly textured.  I wanted a variety of surfaces to see how these supplies performed.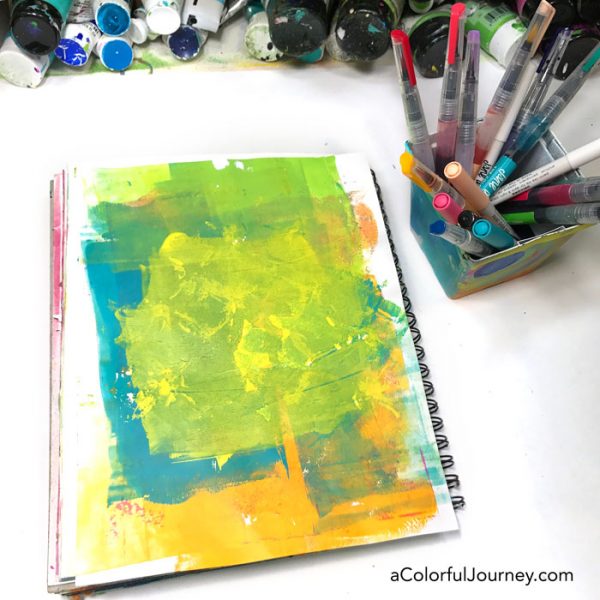 The Mermaid Markers worked beautifully and I loved the ability to do little fine details by using the tip or coving larger areas with the sides of the brush tip. Another joy of water pens is that I control how much ink is on the tip based on how much I squeeze the pen.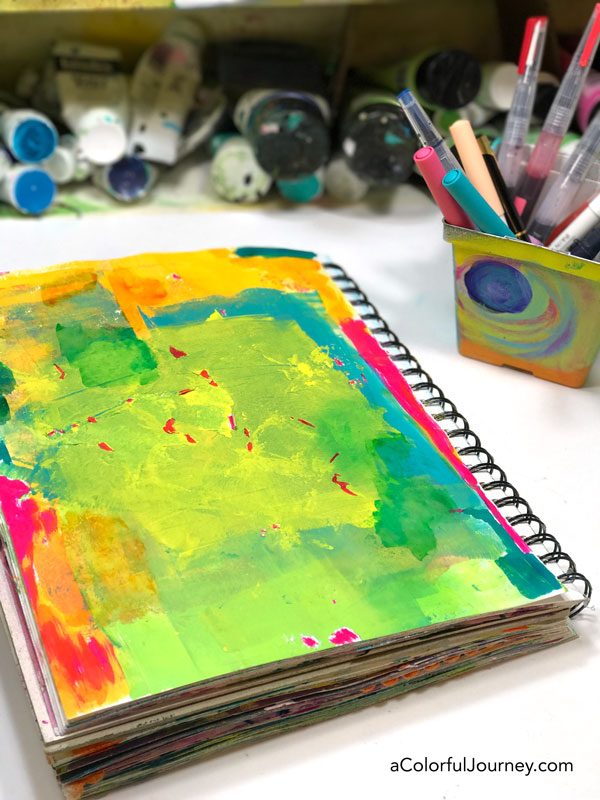 The washi tape created a rainbow fashion show across my page.  By cutting the women apart, it was a breeze to create a curve along the page.  Since washi tape can be repositioned, there was zero pressure to get the spacing "right" the first time and that is the only reason the woman in the yellow dress fit.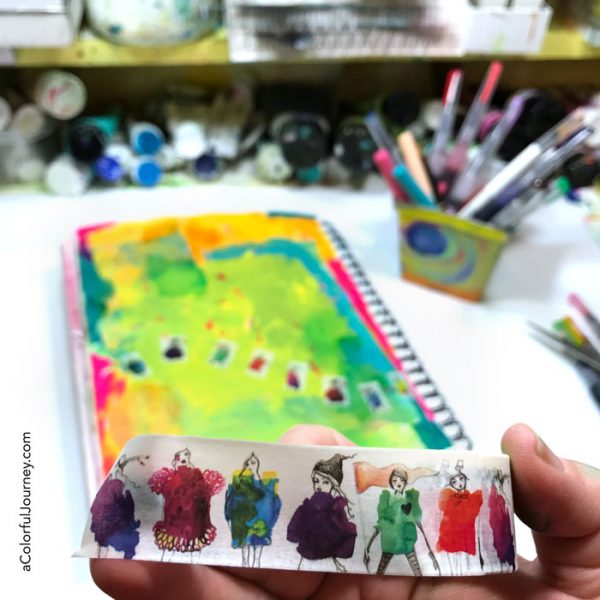 I saved the biggest challenge for the end of this page – scribble journaling.  Jane's opaque Paint Over Pens were actually opaque, including the white.  Can you tell I've bought other pens over the years that say they are opaque and weren't?  The traumas I have endured art journaling lol.
The Inkcredible Pen, a fountain pen, had to write over a bumpy textured painted area and do it smoothly without snagging the tip.  Smooth as butter, the pen was magnificent.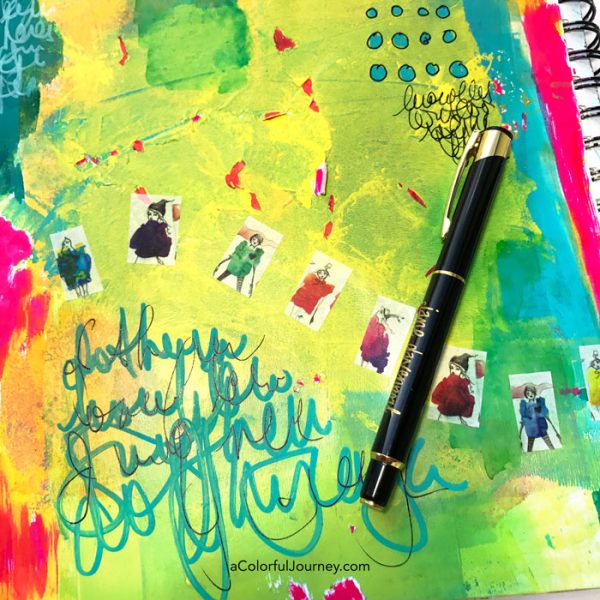 If I was grading Jane's new products, they would get an A+ from me! Now I'm off for more play!