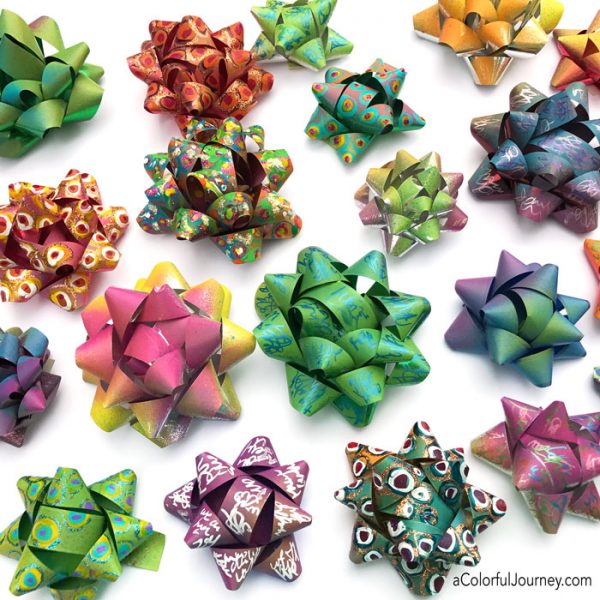 Apparently, there was a sale on metallic Christmas bows at some point in my life.  I rarely use them, and had a huge box of them so I decided to make them a bit more mixed media to use them year round for any kind of gift giving.  One of the bows in the photo above was horribly ugly after the first layer! Can you guess which one?
Watch Upcycling christmas bows with a mixed media makeover on YouTube.
These shiny metallic bows that scream Christmas to me are about to get a mixed media makeover!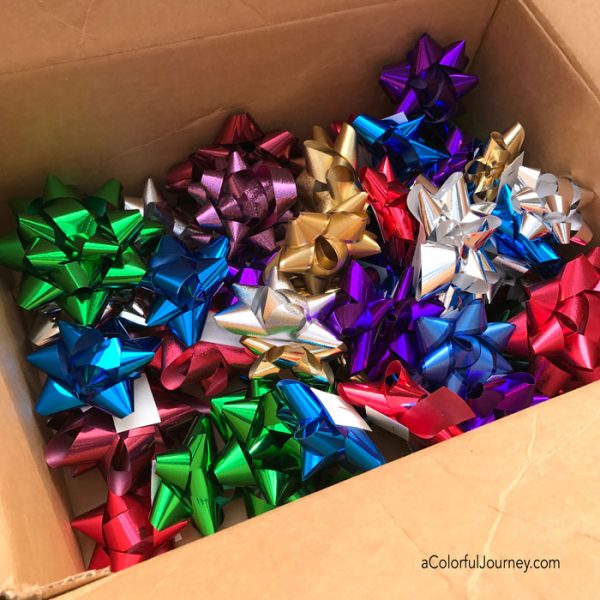 The first layer called for spray painting.  Why Liquitex spray paint and not regular paint?  Spray paint is faster and it sticks better to the metallic finish.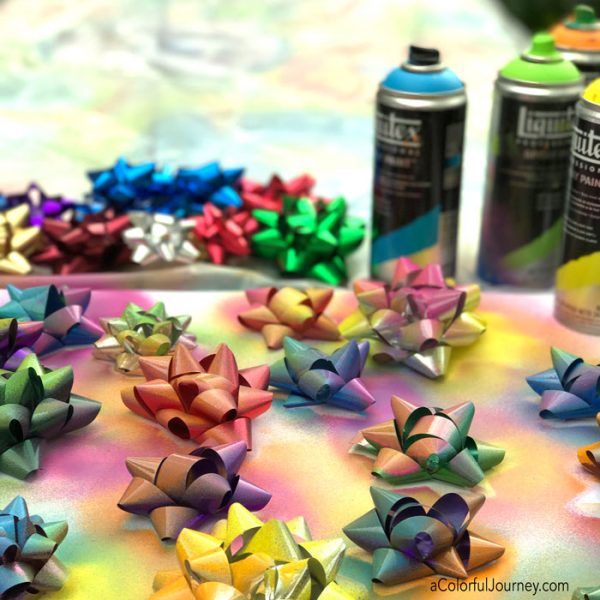 Now these bows are more in my rainbow!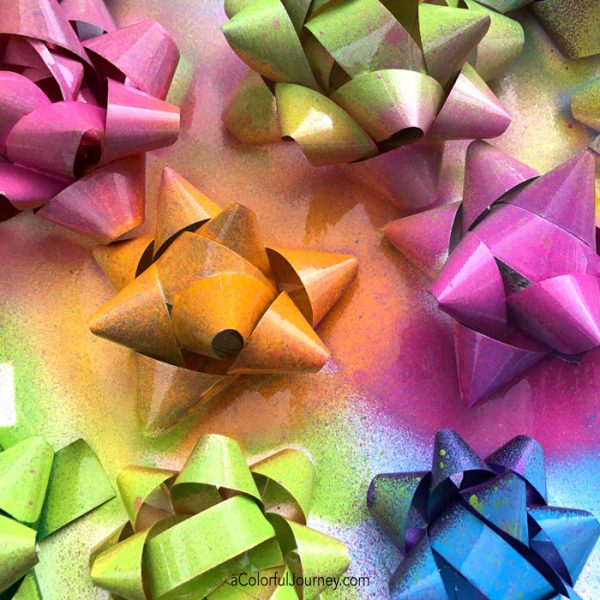 Once they were dry, it was time for more layers.  Polka dots, scribble writing, whatever I felt like doing and was in arm's reach.  There was one bow that was exceptionally ugly to me. But guess what happened to it…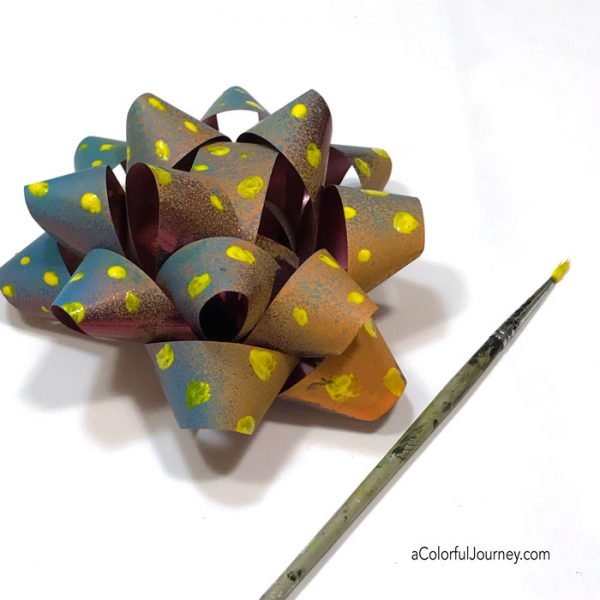 Since I didn't like it at all, I dumped all sorts of color on it. Glitter glue, acrylic inks, more glitter glue, paint, and whatever else I felt like.  Then it shifted from the one I liked the least to the one I liked the most!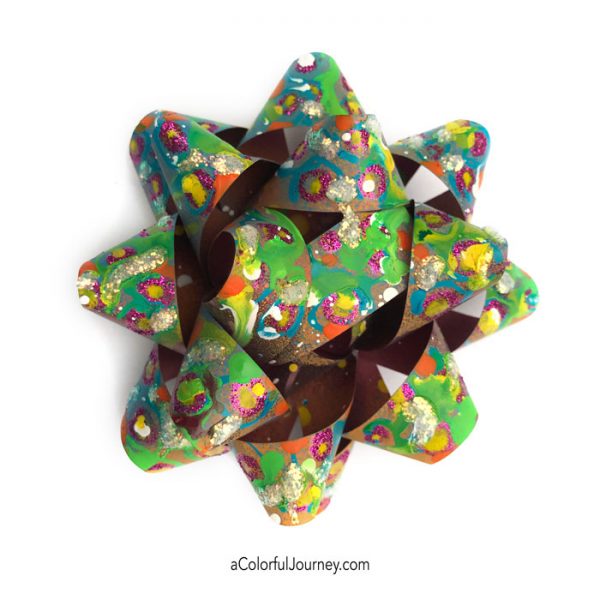 Now I am excited to use that big box of metallic bows, or I should say, formerly metallic bows! Now they're mixed media bows!