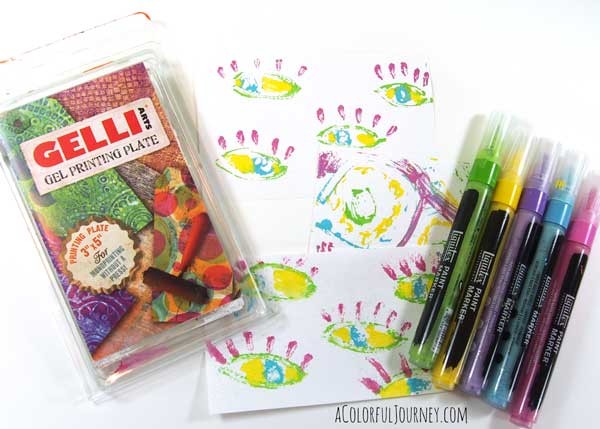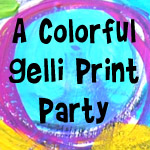 It's experimentation time!  For this month's Colorful Gelli Print Party, I am playing with Liquitex Paint Markers on the Gelli Plate.  The paint pens are water based acrylic paint (at least I think they are) so I wondered if they would work for Gelli printing.  And they did!
Watch Trying Liquitex Paint Markers on a Gelli Plate on YouTube.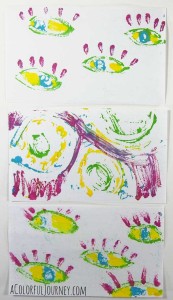 They ended up creating a wood cut feeling, but in lots of colors.
This was a completely different feeling for me than using paint on the Gelli Plate.  There is so much more precision that can be easily obtained by using a marker instead of a paint brush…at least the way I use a paint brush!
Supplies Used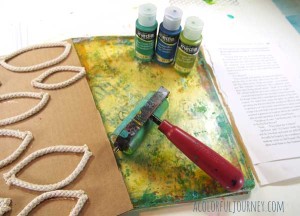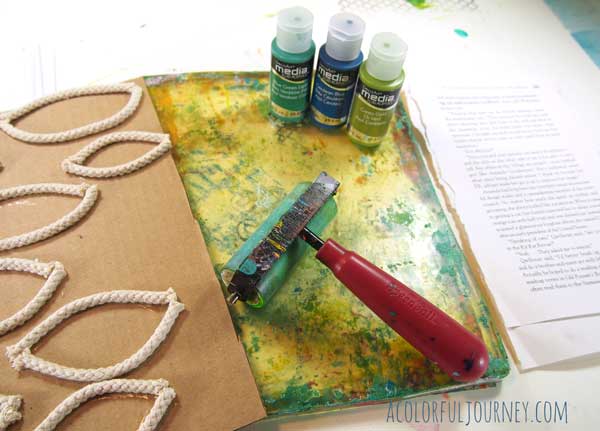 Want more Gelli Plate inspiration?  Check out all the Colorful Gelli Print Parties, including last month's Making a Rope Texture Tool for Gelli Printing
See what others are making with the Gelli Plate.  Take a look in the Google+ community, A Colorful Playground.    And while you're there – share what you've been making!  New to Google+? No problem! We're all learning that together.