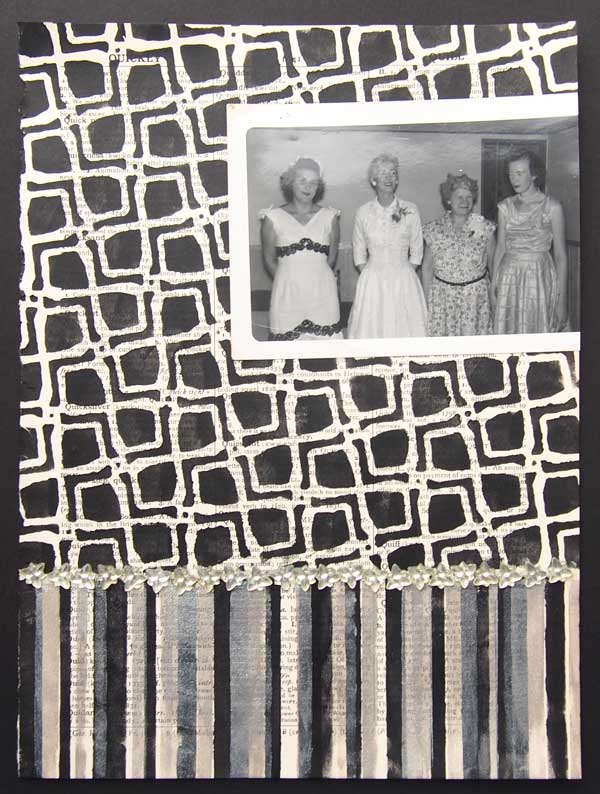 I'm playing with patterns as the designer of this month's stencils for StencilClub!  One of the best ways for me to learn is to play.  What did I learn as I played with potential designs?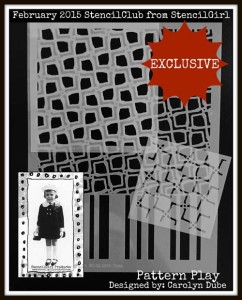 1.  I wanted the ability to do complicated looking work effortlessly. I am not patient.  At all.  The 6×6 stencil and 9×12 stencil layer together.  This allows for effortless color layering. And I made them simple to line up too.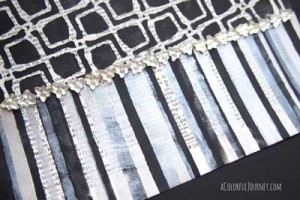 2.  I wanted  contrast.  The vertical lines create a very different feeling than the pattern above it or on the other stencils.  This provides flexibility when creating.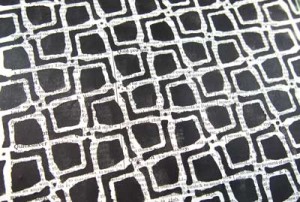 3.  I wanted patterns that worked in more than one way.  The stencils can be used together or individually.  Stencils that work well when used whole or in parts. Or all of one and part of another.
You can probably guess why they're called Pattern Play.
If you're new to layering stencils, in the exclusive StencilClub video, I'll be sharing all sorts of way to get both subtle and bold looks from these stencils with club members.  What's StencilClub? It is a monthly club that ships 3 exclusive stencils to you on the 15th of every month.  You can find out all about StencilClub over at StencilGirl Products.
In the video below, as I create this page, I show you how I used the bottom of the 9×12 stencil to create the layers.   Might be addicted to that…can't seem to stop doing it!
Watch Vintage Glamour with a Stencil on YouTube.