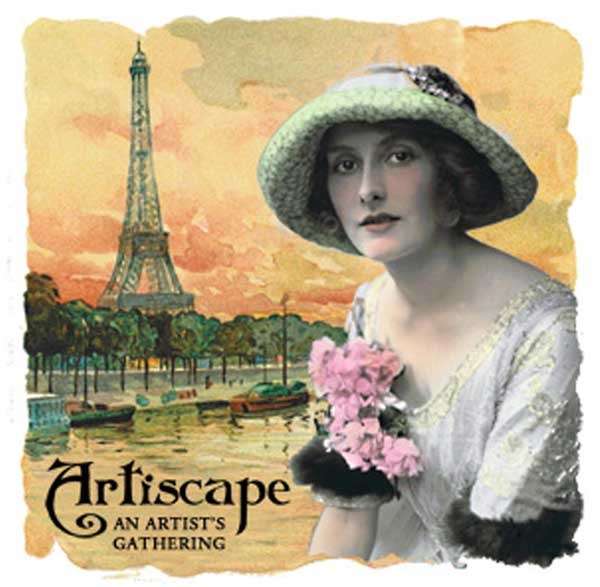 So excited to be teaching at Artiscape this year!  If you've never been to Artiscape it is a treat!  Not only are there workshops but other fun events too!  The Outsider Art Fair, a Mad Hatter Tea, an Artist's Marketplace, a Friday  night kick off dinner with amazing artists lined up to demo and amaze, and more!
I'm teaching 2 Artiscape workshops, Magically Marbled Papers (April 10) and Stenciling Demystified (April 11). One of my favorite things about a day of artful play with friends is that look on their face when they let themselves be free, as they see where the play takes them!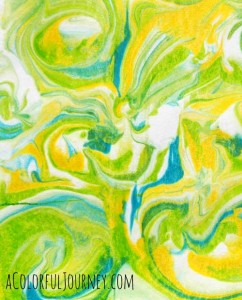 In Magically Marbled Papers I'll share with you paper marbling  techniques that create stunning marbled papers with veins of shimmering gold enveloped inside swirls of color.  The level of detail that can be achieved is both magical and quick. No waiting… absolutely no precision… just FUN!   All by using easy to find supplies.  Be prepared to be addicted to watching the colors mingle.  I know I am!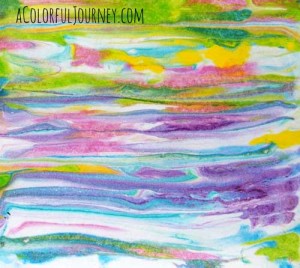 For Magically Marbled Papers you need to bring…only an apron.  I know what a pain it is to hunt for the "right"supply, the time to pack it all up, and unpack it so I have taken care of all of that for you!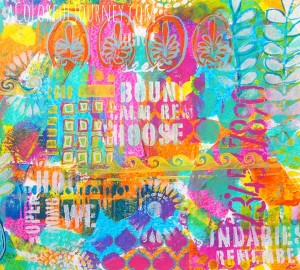 There's more than one way to use a stencil!  Get comfortable with stenciling, then let yourself go wild playing in Stenciling Demystified!  You only need to bring 5-6 colors of any kind of acrylic paint including white…and an apron.  I will be bringing everything else including a huge stash of StencilGirl stencils for you to experiment and play with as I share techniques with you in this fast paced workshop of play.
You'll walk out the knowing how to get a wide variety of looks from any stencil! As with all my workshops, there is a full color PDF, so once you are back home you can dive right in and continue playing!
I am super excited to be catching up in person with people I've met through the blog – hope to see you there!