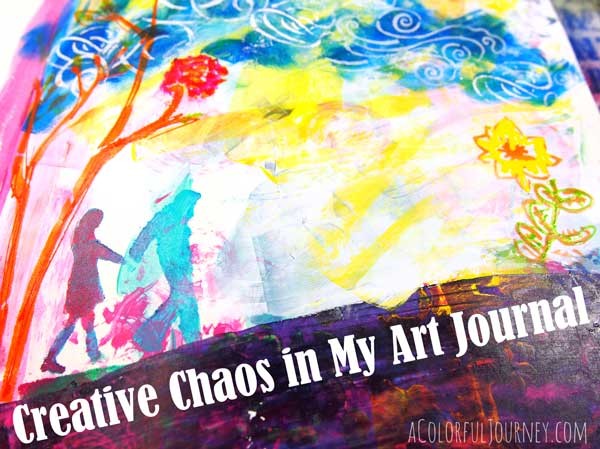 Sometimes out of chaos comes something good. And there was plenty of chaos happening in this art journal from the very beginning.  It was a mess.  I had no plan which was very clear as visual overload hit in the middle!  But out of that chaos emerged a story.
Watch Creative Chaos in My Art Journal on YouTube.
Want to see more of my videos (and an Oops or 2 or 3)?  There are over 200 on YouTube and you can find them all here.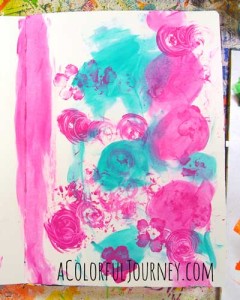 I started with a random clean up page from my art journal.  What a mess of a start!  And when I added the entire rainbow it was…well chaos, but a happy chaos.
And yes…there is an Oops in the video, but you probably guessed that if it is one of my videos.
One of my favorite things when I create is to have a story revealed to me.  But the story doesn't always reveal itself fully until later.  While looking at this as I was writing this blog post, I kept noticing the pink behind the people.  Should I have put white more carefully around him?
No. I realized that was a touch of the hidden chaos that they are walking through that the rest of the world cannot see.  A reminder to me of all the people who have battles that can't be seen.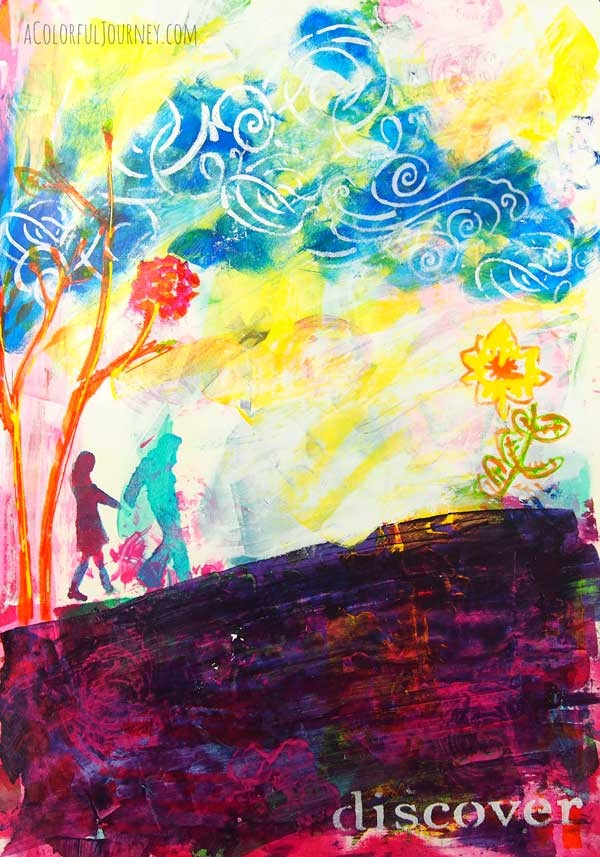 Supplies Used
Sharing with my friends at Paint Party Friday, Creative Every Day and Art Journal Every Day.