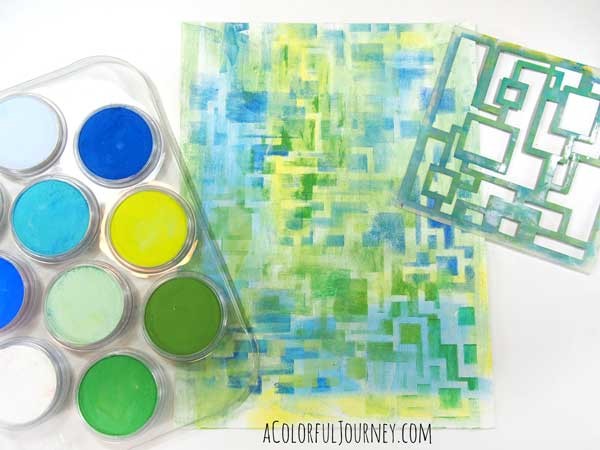 During a recent conversation there was a word a friend kept using to describe PanPastels. Intimidating.  She had seen some amazing fine art created with them and felt incredibly intimidated because she was not a fine artist.
Well, I am not a fine artist.  I am an Oops artist.  That means I can just grab things and see what happens.  It is rather freeing to be an Oops artist because there are no rules and most of all there are no mistakes, just Outstanding Opportunities Presenting Suddenly.
I captured some of my Oops arting with PanPastels on video including how I seal the early layers and then build up color with just one stencil and a few PanPastels.
Watch Layering Colors with PanPastels and a Stencil on YouTube.
Supplies Used:
Once I am finished with the PanPastels, there are many ways to seal them.   Here are my two favorite ways.
Watch Sealing PanPastels Mixed Media Style on YouTube.
Watch Sealing PanPastels with a Gelli Plate on YouTube.