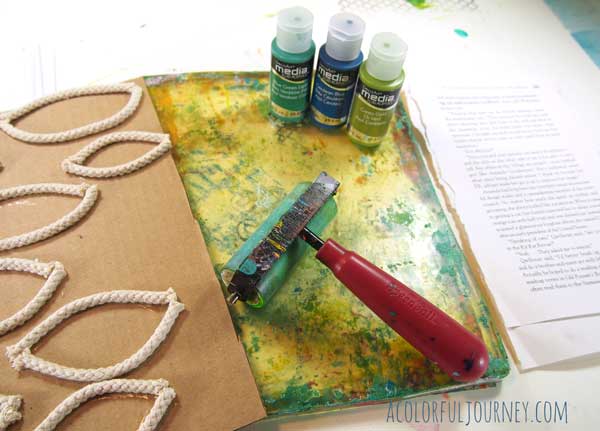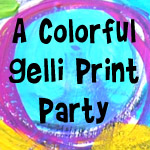 Just about anything can become a tool to use for Gelli Printing.  A bit of rope, glue, and cardboard have endless possibilities on the Gelli Plate. Check out the video for this month's Colorful Gelli Print Party to see how easy this is to make!
Watch Making a Rope Texture Tool for Gelli Printing on YouTube.
To make a rope texture stamping tool you need rope.  What kind?  I used super cheap clothesline from the hardware store. Any size rope will work, just make sure it is a cotton type of rope so it will absorb paint.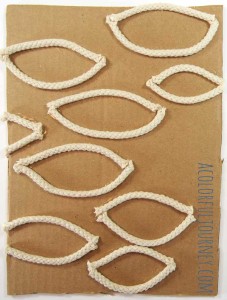 Use tacky glue to glue your shapes down and let it dry completely.  This was the toughest part for me but it is very important that the glue is completely dry before using it on the Gelli Plate.
Below you can see some of the prints made with DecoArt Media line of acrylic paints and my eyeball shaped rope stamp.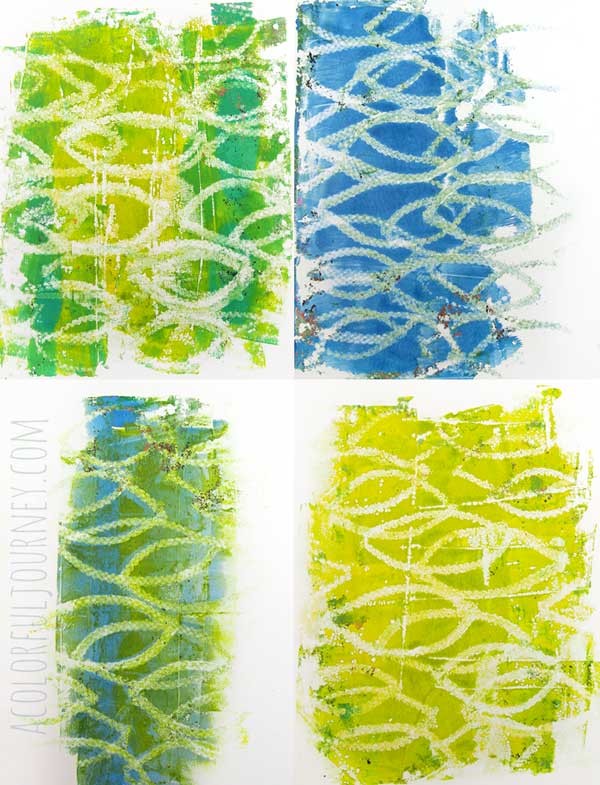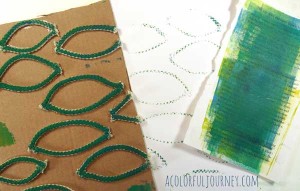 There is more to Gelli Printing than just the prints.  The paper that you clean off your brayer on, stamped bits of paint from the texture tool onto paper, even the texture tool itself all become colorful pieces to use in your art.
Supplies Used:
Want more Gelli Plate inspiration?  Check out all the Colorful Gelli Print Parties. 
Want to see what others are making with the Gelli Plate?  Take a look in the Google+ community, A Colorful Playground.    And while you're there – share what you've been making!  New to Google+? No problem! We're all learning that together.