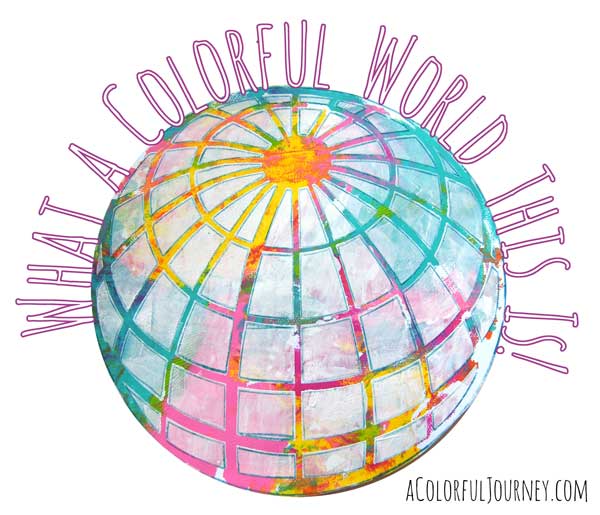 My stenciling wasn't perfect.  My colored pencil work wasn't perfect.  Nothing on this is perfect and I love it that way!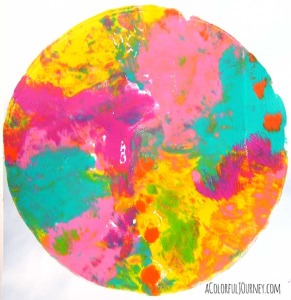 This Gelli print, made using a technique from my One Pull Wonders workshop, started it all.  The swirls of color started to look like continents and it fit so perfectly with Mary Nasser's stencil…before I knew it, I was cutting out the world!
This woman,joyfully holding an incredibly imperfect colorful world in her hands, reminds me that even if something is a "mistake" (an Oops to me) it can still be wonderful and incredible!
Watch Using a Gelli Plate and Stencils to Make a Colorful World on YouTube.
 Supplies Used