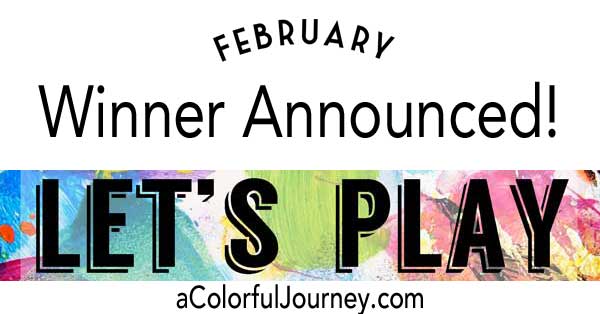 Each month for Let's Play, there is a $50 gift certificate given away and February's was to Amazon.com.  I am so grateful for random.org because I couldn't even begin to pick a winner- so many wonderful people playing!
Who did random.org pick?  Janet Joehlin!  Congratulations Janet and keep an eye out for my email with the details!
February's theme was to use a neglected supply and I certainly had plenty of those!  In my next blog post, I'll announce the March theme.  If you'd like the inside track and find out the theme early…sign up for my newsletter and you'll hear it first there!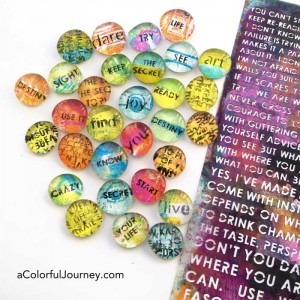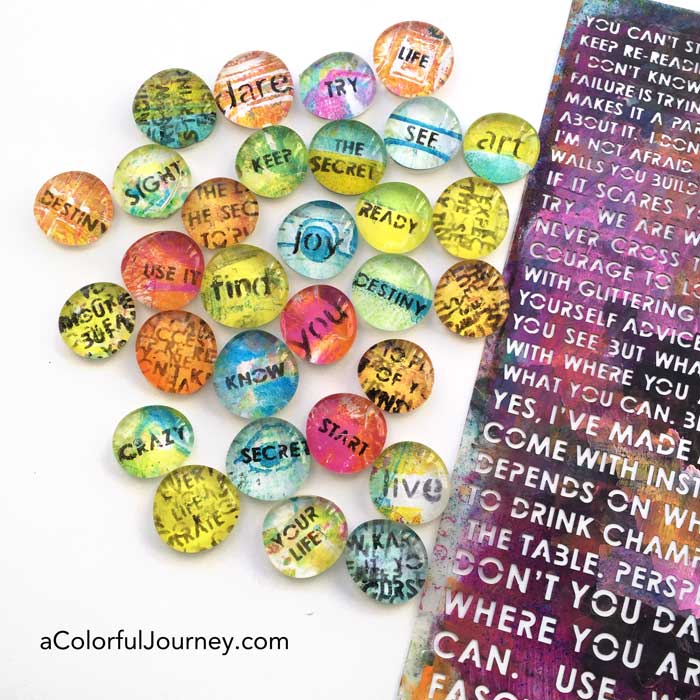 Making word pebbles with neglected floral marbles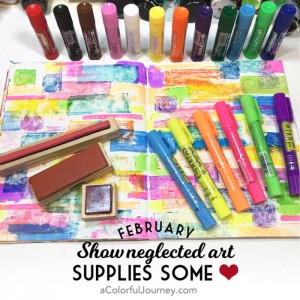 Using old shadow/mirror stamps and sticks of tempera paint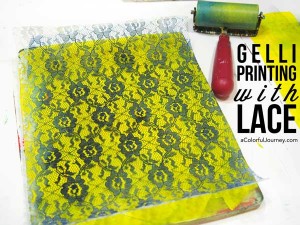 Using old stiff lace on the Gelli Plate®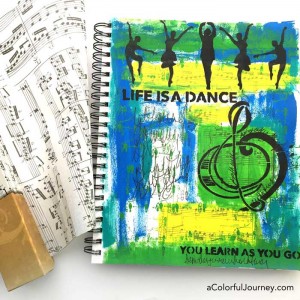 Using tissue wrap in an art journal
Let's Play is all about how to let yourself play.  I'm sharing what I've learned on my personal journey of rediscovering play every Tuesday with a new video.
There's a theme that I explore each month, but this is play and there aren't a lot of rules to play so when you share what you've made in the weekly link party it can be any play!  And sharing gets you an extra chance to win the monthly gift certificate!