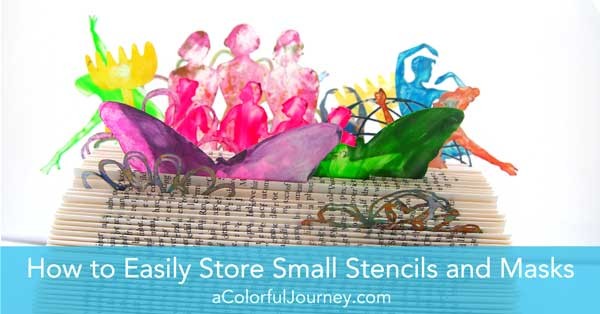 The small stencils and masks are fun to play with but storing them has been a challenge for me, until now!  I could hang them all up on little hooks, but I just don't.  It feels too much like cleaning to me so my masks would just sit in a pile on the counter.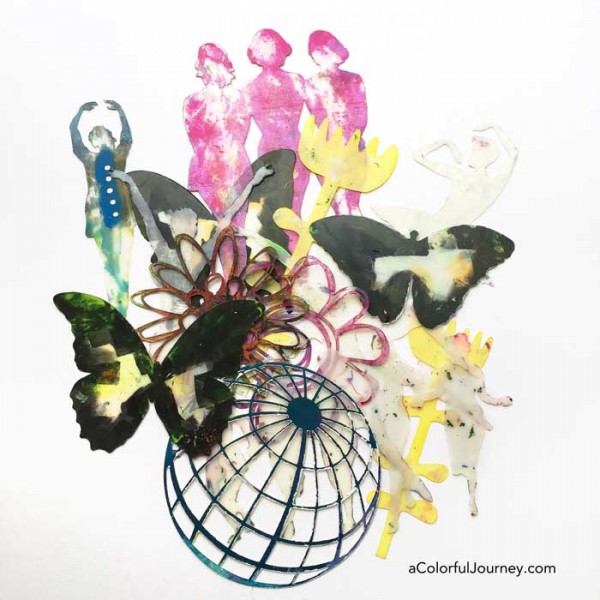 Then I realized that I could make a Rolodex of sorts for these. To be able to put them away easily and find the ones I need quickly- a dream come true!
All that I required was a hardcover book.  Any size.  It took me about 5 minutes or so to fold the book so that it would hold all of my masks and have plenty of room for more!
Watch How to store your small stencils and masks on YouTube.
Not only is this a fast and practical way to store these, but more importantly, it's fun to use!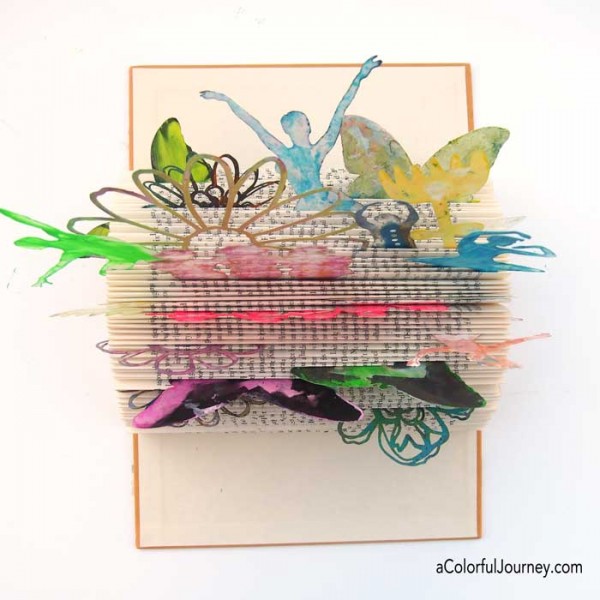 Want to know how I store my larger stencils?  The Tale of Goldilocks and Her Stencil Storage explains why I love those  J hooks so much! Get them from Uline or in smaller quantities here.
In a blog post and video showing my studio…including why I organize the way I do…you can a look at a larger spinner that I moved up to for storing my stencils later…sadly, the company that made the large spinner rack is no longer in business.
Here are some of the masks from the video, all at StencilGirl Products.