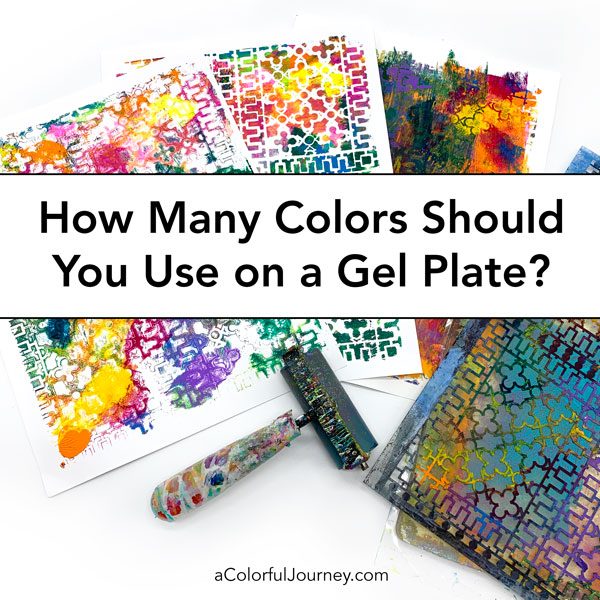 When you're gel printing, is there a magic number of colors you should use to get a good print? Should you use 3 colors or 12 colors?
Not only am I using a lot of colors, they don't even "go together"- that is until they are layered in a gel print.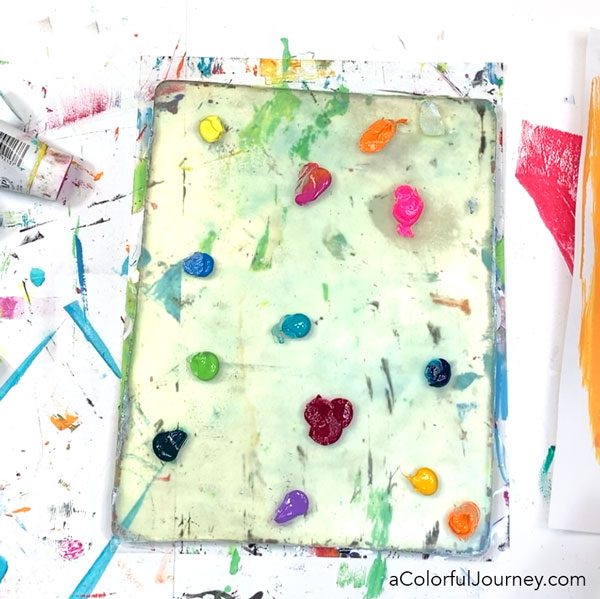 There are gorgeous prints with just 1 color and there are gorgeous prints with 10+ colors. The right number of colors depends on what you like. It's not the number of colors that makes a print turn out well.
There's a twist to how color works on a gel plate but once you understand that, you have the freedom to use as many colors as you wish and skip the mud.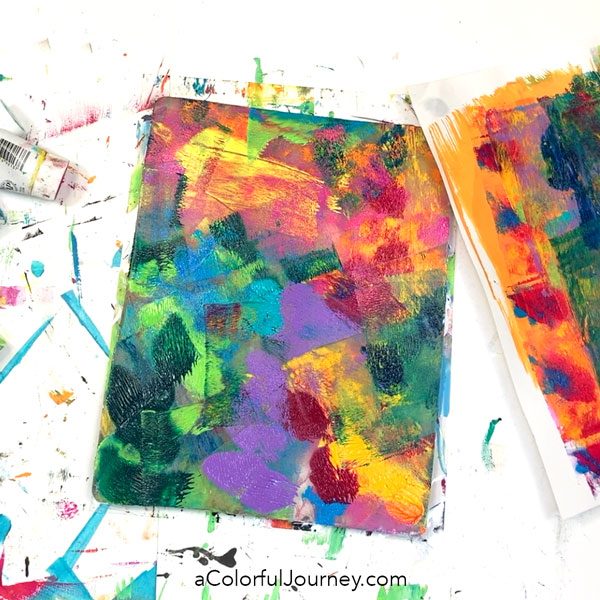 What's the trick to getting all the details to show up when you're using an intricate stencil? Your fingertips.
Instead of using your whole hand, use your fingertips to push the paper into the paint. When you do that, you can capture all of the pattern, even on a intricate stencil like Downtown by Nat Kalbach for StencilGirl.
In the video you saw me walk my fingertips across the paper, and when I took the pull, it was pretty obvious which places I missed. O.O.P.S.! But what happens if you use the whole hand?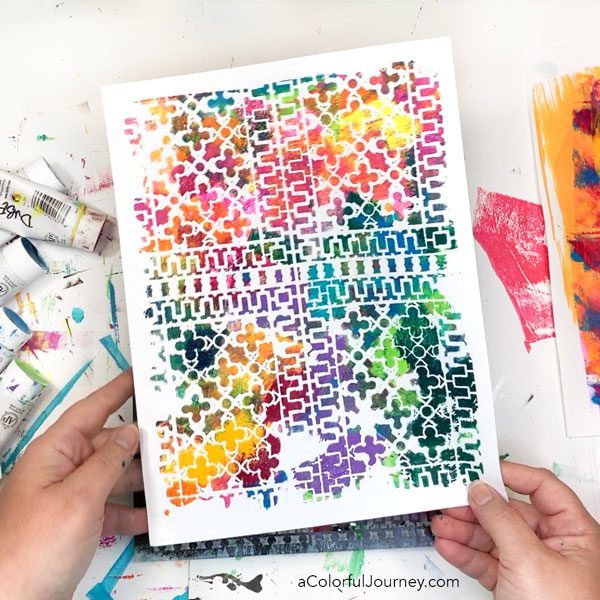 When you use your whole hand to take a print with a detailed stencil, you only get part of the image. That's what I did when taking the pull on the brayer clean up paper.
Understanding why you get a crisp print or a partial print gives you the freedom to create the look you want for the print.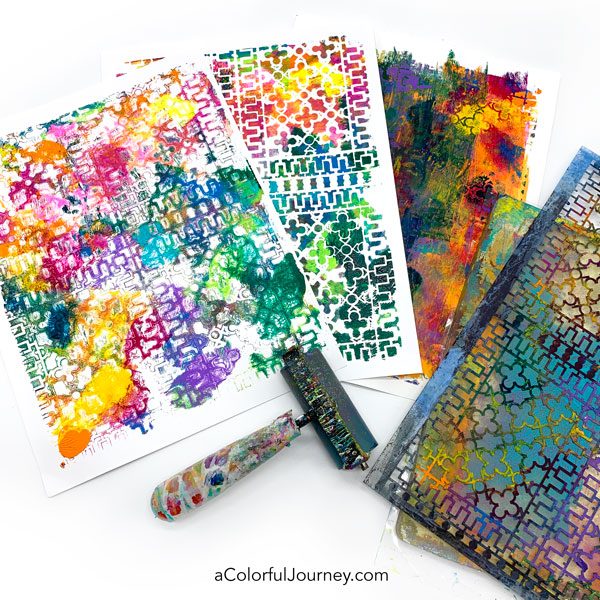 There isn't a right or wrong when it comes to gel printing, it's about what you like. The trick is understanding how to build layers on a gel plate so that you can create the kinds of prints you want.
Fully understanding how layering works on a gel plate takes more than 1 video so I created Mastering the Layers -an online workshop about both the techniques to create layers and the understanding of how layers interact.
Check all the details about the online workshop, Mastering the Layers and the 3 bonuses when you get signed up now.
$149 + get all 3 Bonus Lessons!