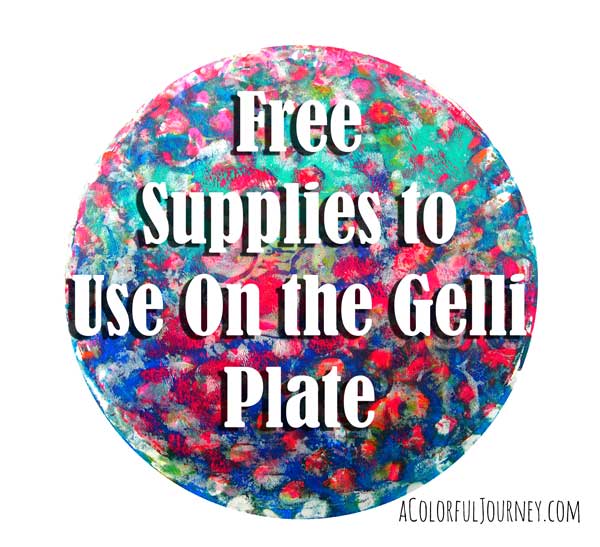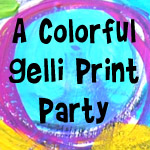 There is free stuff all around that is just begging to be used on the Gelli Plate!    A recent stay in a hotel room provided me lots of free goodies that I thought would be cool to use on the Gelli Plate!  So, for this month's Colorful Gelli Print Party I decided to bring it all home and play!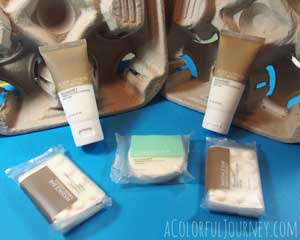 What did I use?  A drink carrier from McDonald's, bars of soap, and a mini bottle of shampoo.
Watch  Use Free Stuff on the Gelli Plate on YouTube.
Missed any of the monthly Gelli Parties?  Check them all out here!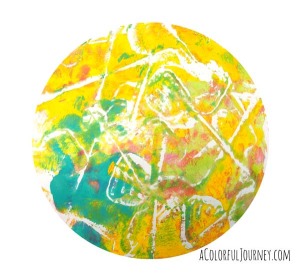 The drink carrier made this print…after a little modification.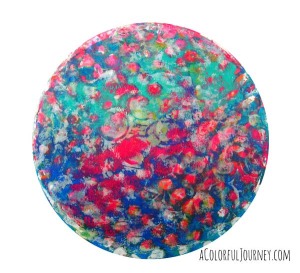 This print went from ho-hum to happy with just a few layers.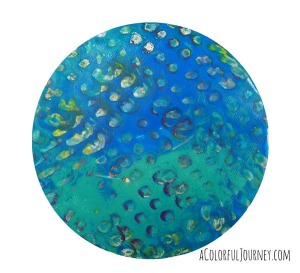 A bar of soap may be my new favorite Gelli supply!
The Round Gelli Plate is now on Amazon with Prime shipping! 
Want more Gelli Plate inspiration?  Check out just some of what was shared in the last month over in the Google+ community, A Colorful Playground.  There's Claudia MB turning junk mail into something happy, Miranda Banks is playing with leaves, Kristi Matta is making jewelry with prints, Ruth L is die cutting Gelli prints, Cyberbogeee6 is using Distress inks on the plate,  and so much more!   And while you're there – share what you've been making!  New to Google+? No problem! We're all learning that together.