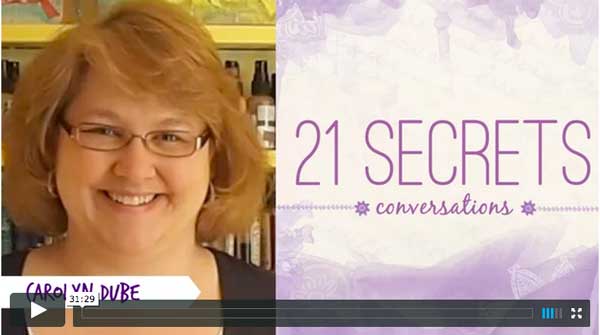 Everyone is on their own unique and powerful journey.  I feel so lucky to be able to learn about the journey of so many artists thanks to Connie Hozvicka putting together 7 weeks of free interviews.  That is the exciting part.
Now for the scary part…Connie interviewed me.  This was my first video interview…and with a new camera.  So that means I have no idea if it all worked smoothly or if the camera angle turned out well or if I even sound coherent since I was so nervous.  I have no clear memory of what I said when this was recorded a couple of months ago but what I do remember is how wonderful and warm Connie was, how comfortable she made me feel.  Thank you Connie for helping me do something new!
Head on over to Dirty Footprints Studio to check out the video!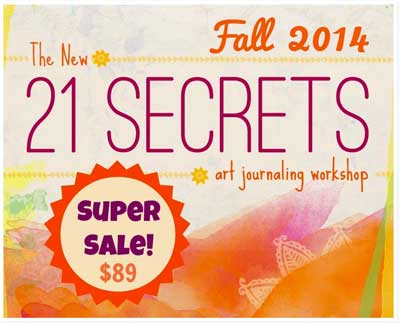 21 Secrets is also on sale right now!  If you've been thinking about it, this is a great chance to get a deal- but this price is only available until Nov. 7th!  My Freedom from Fear workshop, a part of the Fall 21 Secrets, is all about letting go and playing without fear or judgement.