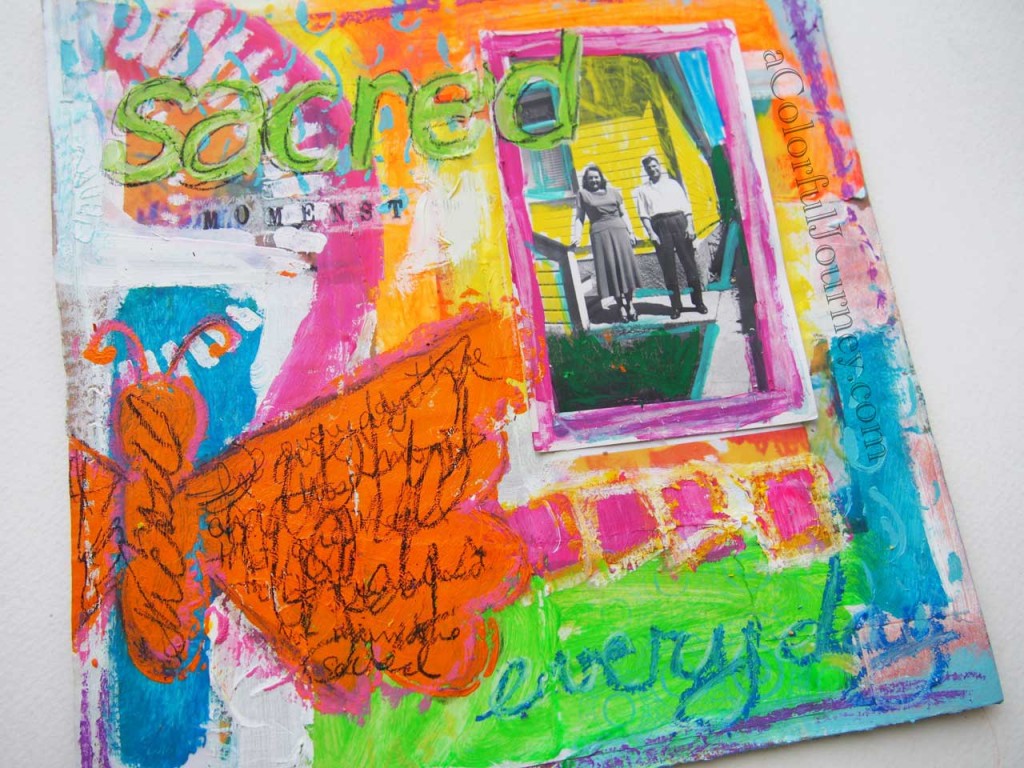 There's no spell check in art.  Once you paint a word there aren't any squiggly red lines alerting you to a misspelling.  Or a quick delete button to fix it.
So what did I do when I had a typo? Nothing.  It's just an Oops.  Well, I did laugh at myself…I have always been a challenged speller and it is a part of who I am.  It also explains why I am not a newspaper editor…
Watch Sacred Play on YouTube.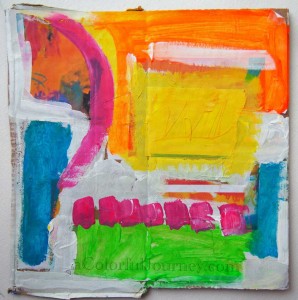 This play started with this random paint and collage play with a Spark of Art-spiration on a piece of scrap cardboard.
Want your own Spark of Art-spiration?  They're delivered monthly and when you join my newsletter you get access to a downloadable video and PDF right away!  Sign up here for my newsletter.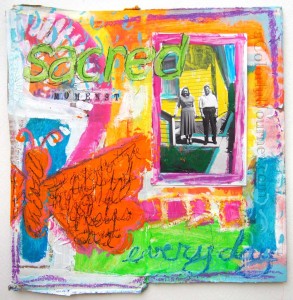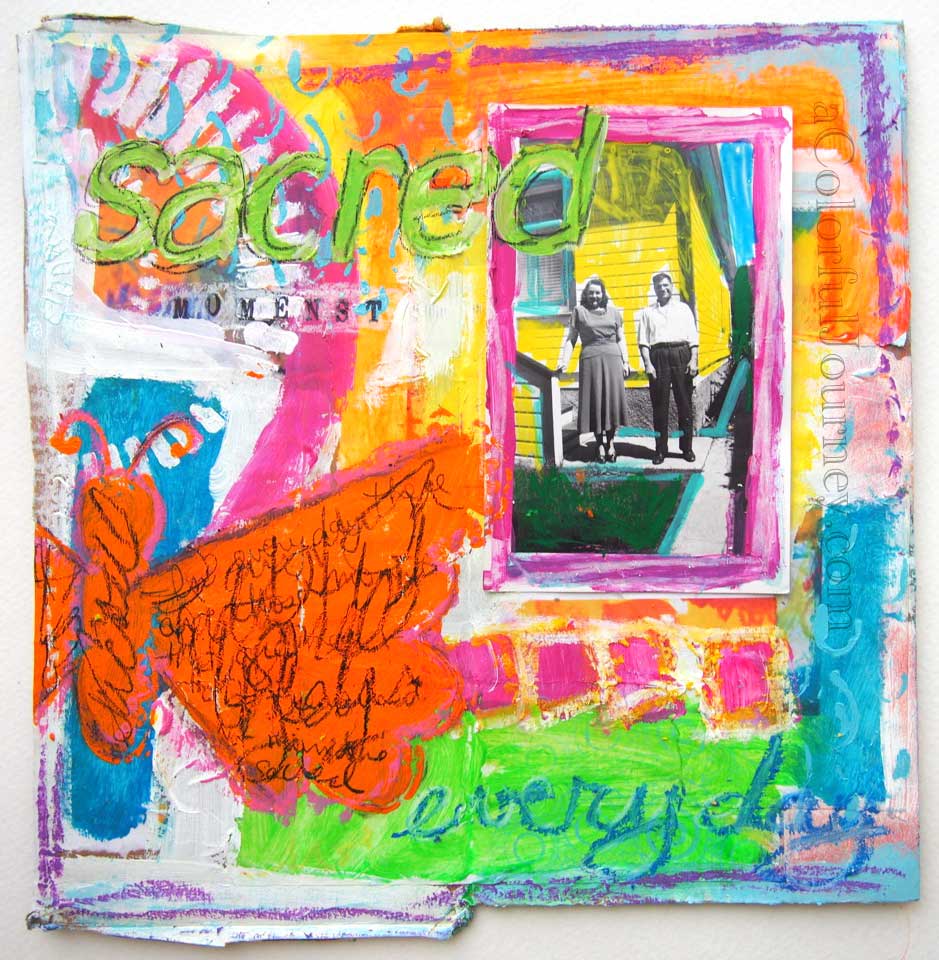 This photo of an unknown couple reminded me that  the little things in my life are the sacred treasures to cherish.
Those everyday moments like setting the table together for dinner, the rides to school,  chasing a wet dog around the house when he escapes at bath time, watching The Voice together, are the sacred moments I treasure with my family.
What are the everyday moments you treasure in your life?
Supplies Used:
 Stabillo pencils ( I used white and black)