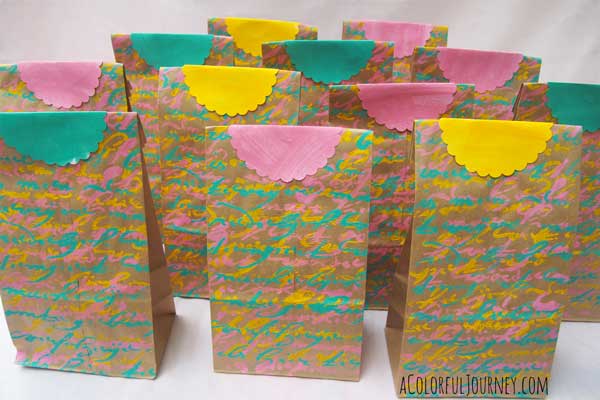 A plain brown bag? Never as long as I have stencils and paint.  Just some quick stenciling to transform these grocery store lunch sacks into gift bags.  When I say quick, I do mean quick. Sloppy, messy, and fast.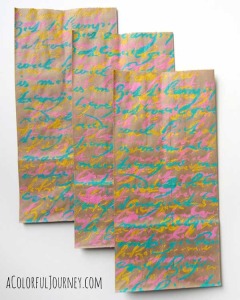 In the video,  I employ some of my favorite skills such as
not lining anything up -that would involve precision
using sloppy fast stenciling -I have patience issues
making coordinating paper – that involves leftover paints so nothing is wasted
using a tool that makes me look far more precise than I really am
Watch Stenciling Turns a Boring Brown Bag Into Wonderful on YouTube.
My Art is You students will probably recognize these bags…
Supplies Used
lunch bags
large scalloped paper punch
Enjoyed this post?  Join my newsletter for exclusive Sparks of Art-spiration downloads and more!