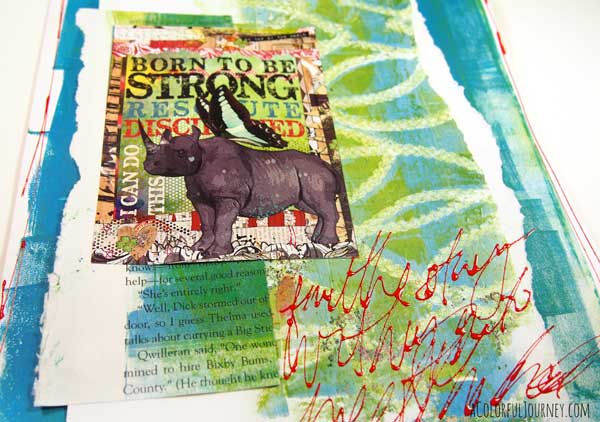 Making your own papers on the Gelli plate means you have an instant collection of coordinating papers.  What can you do with those Gelli prints?  One thing is art journal with them.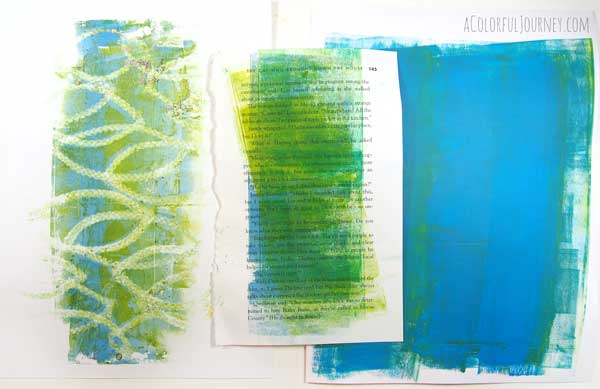 I picked 3 coordinating papers I made during this months's Colorful Gelli Print Party.  You can see how I made these prints using rope and a Gelli plate in this video.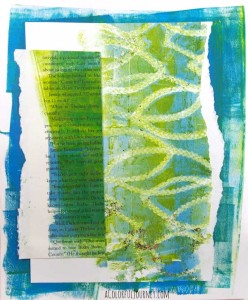 I ripped and cut so the papers would stack and still let me see their color and pattern.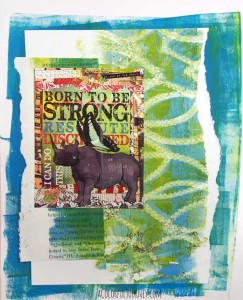 At this point, I realized this could have easily been a scrapbook page or an art journal page simply by changing what I placed next.  Put a photo there and it feels like a scrapbook page.  Put a fun collage image from one Tangie Baxter's collage sheets and it an art journal.
The pops of red in the image called for more red on the page, so I brought out a fine liner filled with red acrylic ink.
Who would have thought I pulled out red to use?  It's one of those colors I rarely ever use.  I guess a winged rhino got me to do it!  Now….can that winged rhino get me to clean up the house?