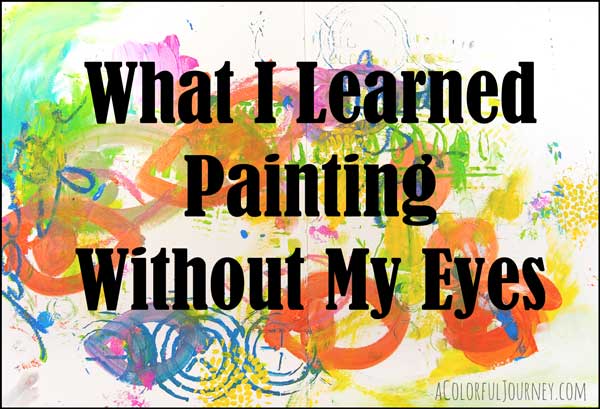 I was so inspired by a video about Sargy Mann, who is an amazing painter who happens to be blind.   His paintings are stunning.  Watching him create captivated me. I could not stop thinking about it.  So I decided to try to paint without my eyes.  And did I ever learn a few things…
Watch Painting without my Eyes on YouTube.
Here's what I learned…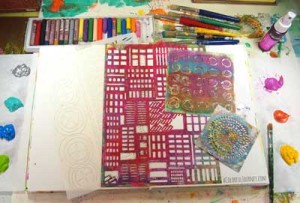 Where you place you supplies is critical….I thought I had it all organized so I could easily put my brush in paint but NO.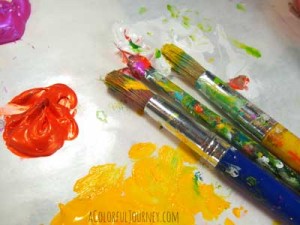 I thought I would be able to feel when the brush hit the paint…but NO.
I thought I was getting color on the entire piece evenly but NO (in fact it seems I completely ignored one whole corner of it).
I thought I'd be able to remember where colors had been placed but NO.
After trying painting without my eyes, I watched the video about Sargy Mann again with a new appreciation.  I couldn't keep track of what color went where in just the few minutes I was playing, let alone an entire composition filled with so many precise details.
Watch Blind Painter Sargy Mann on YouTube.
In the end, I did not create fine art.  I played.   I let go and got lost in the experience.  As a bonus,  I have a great start to an art journal page.
Supplies Used