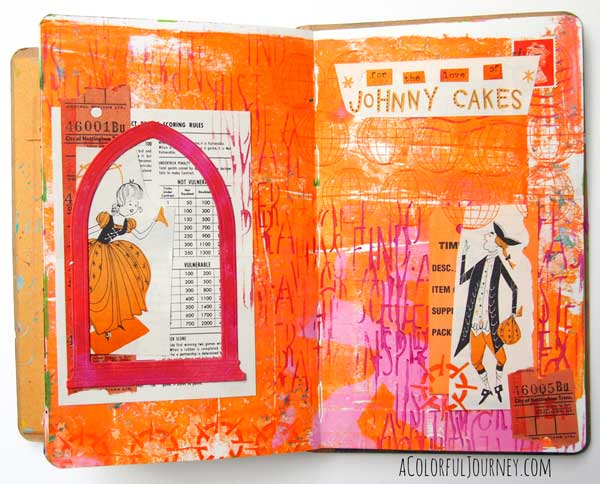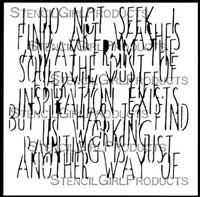 When I play in my art journal sometimes a story is revealed to me.  This particular tale, of two lovers separated by time and space brought together thanks to Johnny Cakes, isn't really Pulitzer prize worthy.   In fact, it is quite a silly love story and I like it that way.
Between you and me…I expected to create a very modern looking art journal page as I added some stenciling to the page.  I was thinking modern.  I was feeling modern.  And then my art journal led me a totally silly, fun, and playfully different way.
Enjoy a chuckle as I play around and create a story with classic elements of story telling and you'll even get to see more of my postage stamp quirks in the video!
Watch  Finding the silly story in my art journal on YouTube.
And I've never had a Johnny Cake before.  Does anyone know if they are any good?
 Supplies Used: