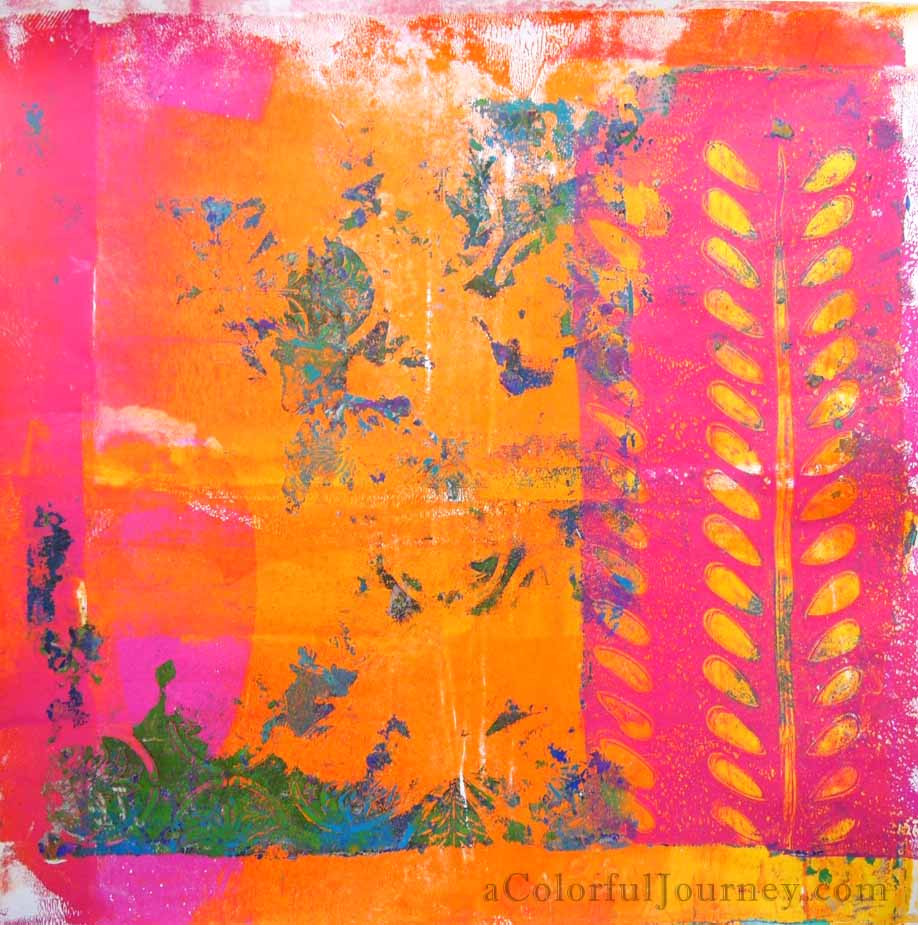 All videos are now downloadable!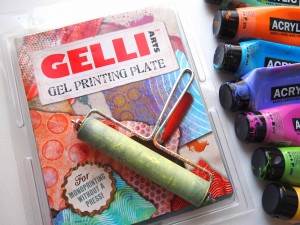 The Gelli Plate is a tool that encourages play. No pressure, just play.  That is why I love it so much!  I guide you step-by-step as you create amazing papers loaded with layers of color and design.  People who don't know about the Gelli Plate can't imagine how the layers were made. But you will learn exactly how it is done!  This workshop is loaded with techniques for both newbies and veterans of the Gelli Plate.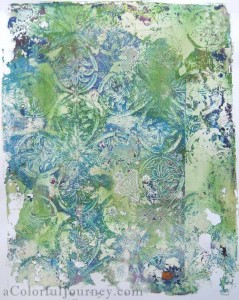 Prints can be just one layer or have layer after layer building up the pattern and color to create 1-of-a-kind papers!   I will share the why's and how's as I print my papers so you can make your prints with confidence!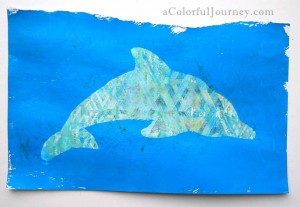 You're  looking right over my shoulder as I make my Gelli prints.  You'll see it all- including my oops and how I handle them. I'm also here to answer any questions you might have along the way.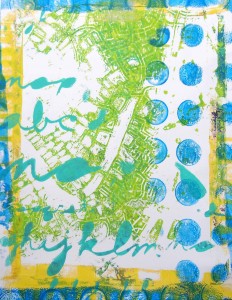 Just some of what you will learn in this workshop:
how to get layers of color in just one single pull from the Gelli Plate
how to use homemade and purchased stencils
how to get texture on the Gelli Plate with found objects
how color theory applies to the Gelli printing (the polite way of saying how to avoid mud)
how to get subtle or bold effects when you want where you want
how to use more than just paint on the Gelli Plate
how to use rubber stamps on the Gelli Plate
building a composition using layers on the Gelli Plate
painting on the Gelli Plate
how to deal with the ugly prints
how to use the prints in a variety of mixed media projects
how to combine multiple techniques in one print
how to be free and experience all the joy in playing with the Gelli Plate!
Just added- bonus lesson on turning Gelli prints into any size gift wrap!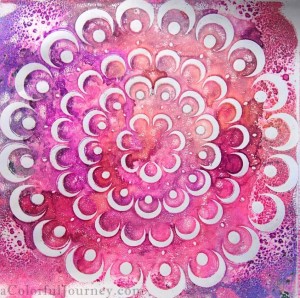 I'll also share some mixed media projects you can do with your Gelli prints. There is no limit to how you can use these papers!  Not only will you be getting technique videos you will also see how I use these papers in my artwork.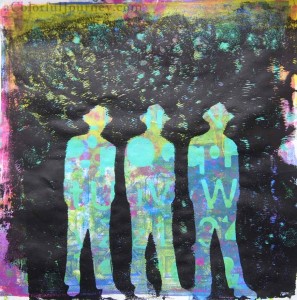 Once you are in the class you will have access to the entire class so you can work at your own pace!  over 7 hours of video!
All videos are downloadable!
The class is hosted over at CarolynDubeArtWorkshops.com on a private blog that you will have access to forever!
There is a secret Facebook to share with and get to know fellow Gelli printing classmates too!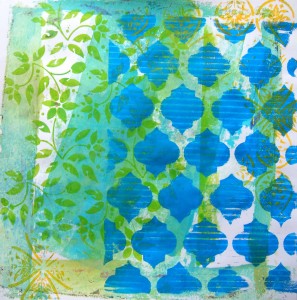 This is a video based class so you will need a computer and basic computer skills.  High speed internet access is highly recommended.  Videos are hosted at Vimeo.
What's it like to take a workshop with me? Here's what students in the workshop are saying: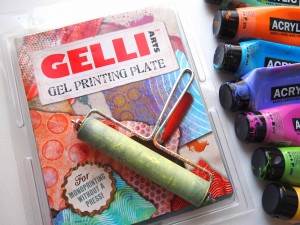 I must say that I am so very impressed…I have purchased a few other on line classes and we know there are a lot of videos out there to watch as well and though I am grateful for all of that yours is the one that seems to inspire me most. It's evident with your past and now you have a "gift" to teach. Anyone can make a video but it takes a gift to keep your audience captivated and to be able to really inspire one to believe in themselves. I have been pacing myself with this workshop just so it lasts… Love what you do and appreciate it as well!!!Thank you! -Terri Doney
This class has been fantastic! You explain things clearly in a fun and energizing way.- Dawn
Carolyn, I really hope you create more online classes! I love your teaching style. You have a clear, concise, way of delivery. I feel encouraged to experiment with each new lesson. Today, I was really grateful that you showed us how to handle the messes as I've quite a few of them.- Ellen
This workshop is currently closed to new members.  Want to know next time it opens up?  Join my newsletter and you'll know as soon as it is open.  Looking for more info on Gelli printing®?  Check out the videos here.
Supplies:
These are the basic supplies.
Optional supplies
Catalyst blade tools  (My favorites are the size 15mm for # 1 or 6 or 5 and size 50mm #5 and every one of them works well on the Gelli Plate.)
Stencils- any will work!
Foam meat trays (The kind that your chicken or beef come in at the grocery store. Save these- you'll be amazed at what they can do with a Gelli Plate!)
Spray inks (I use Dylusions)
Rubber stamps
Stuff from around the house such as a crocheted doily, corrugated cardboard, leaves, anything with a texture or shape that you like.