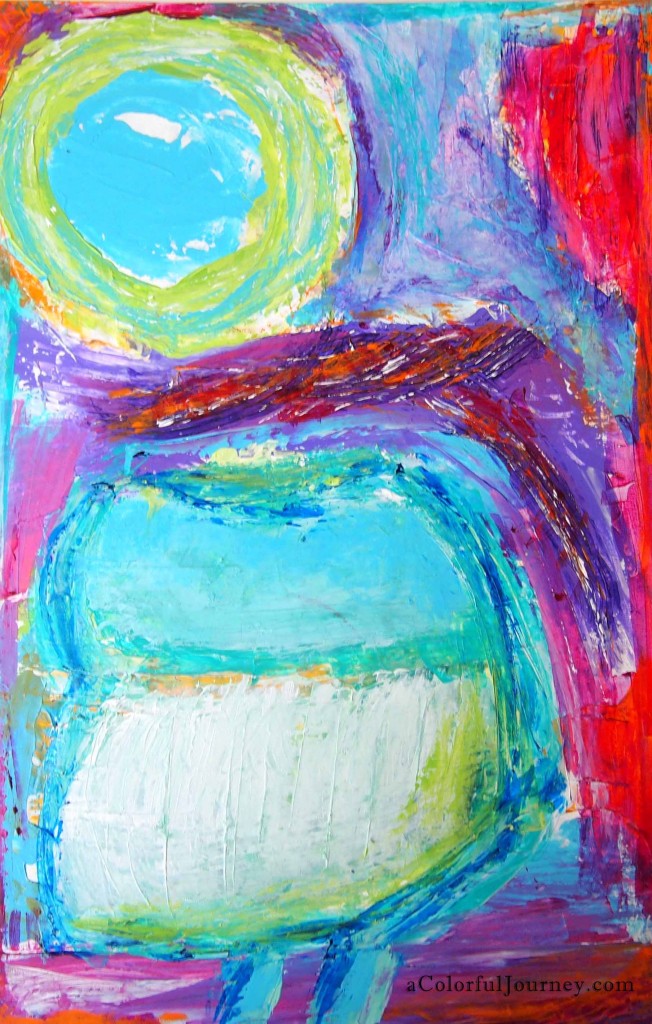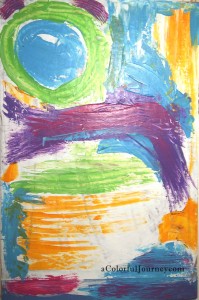 Just playing around with my new Catalyst blades on scrap cardboard.  No pressure. Just random marks.  Maybe it will end up in an art journal? No idea where it would end up.
I came back later that night and my great grandma appeared to me.  Not a ghost, but in the painting.  I remember her apron, she was amazing in the kitchen and a traditional very hug-able grandma frame.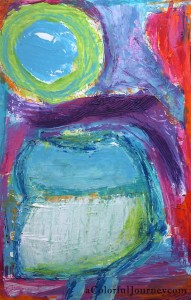 I added all sorts of colors and layers with Catalyst blades.  The big strokes made the main color areas.  It wasn't looking complete in any way to me.  It needed more but what?  I wanted to add little subtle hints and streaks of color.  At this point I turned on the video camera- wish I had it running for the whole painting.  Next time I will remember…
Here's a video showing how I added the subtle layers of color.
 5 Reasons I love this tool!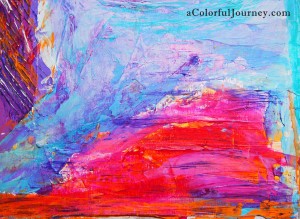 1.  It is the first time I have been able to add hints of color consistently to create those painterly layers.  Whenever I do the same type of thing with a brush, I end up adding lots of color from the brush.  The blades are precision coloring layering tools for me.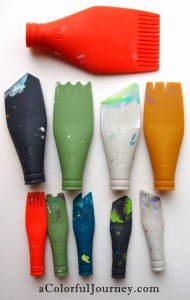 2.  I don't waste any paint.  The paint goes directly from the tube to the blade- none on the palette.  None wasted in the bristles of a brush.
3.  No clean up.  I just wipe off any excess paint- usually on a random journal page.  Dried paint does not stick to these.  That means no more ruined tools because I've left a paintbrush or two loaded with paint for hours because of a friend in crisis phone call, the smoke detector going off when the kids were cooking, the sudden realization that I was supposed to at an appointment 10 minutes ago, you know, life.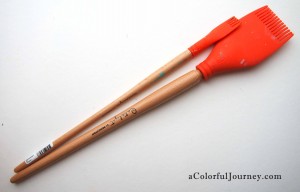 4.  Finally, a good tool to spread on gel medium that won't be ruined.  I don't want to admit how many brushes have been sacrificed to the gel medium.  About the only time use the handle is when I am dipping it into jars of gel medium.  Removable handles are so handy!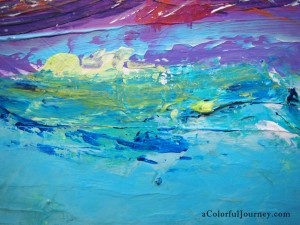 5.  I use my fingers less in the paint because the blades are so flexible.  If I can learn to keep my fingers clean maybe I will get a manicure one of these days!
Supplies used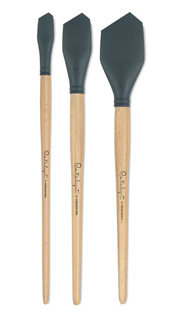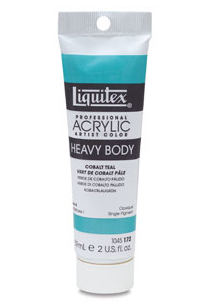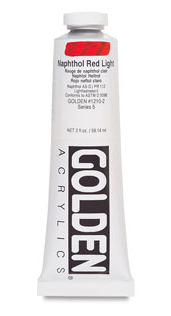 Catalyst tools
Liquitex
Golden
Linking up to Paint Party Friday, Creative Every Day and Art Journal Every Day.