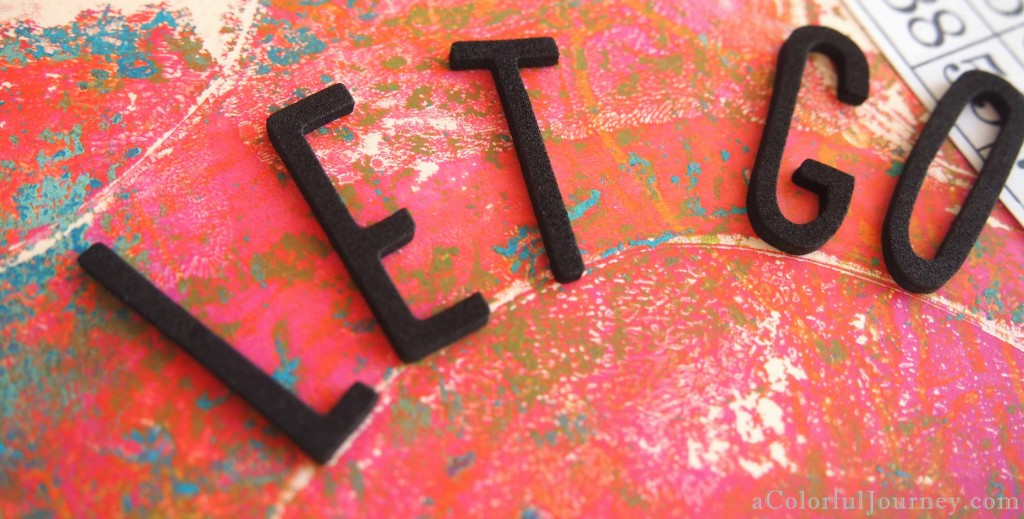 I was not in my right mind.  Really.  I was in my left brain, the logical and analytical brain.  I wanted to be in my right brain, the creative and intuitive brain.  How was I going to make that big leap into my right brain?  Gelli Plate to the rescue!
Squirting paint on the Gelli Plate and tossing on stencils, ripped paper and anything else within reach takes me to a happy place, my right brain.  When I lifted this tag up I just stared at it.  It begged to be made into something.  Yes, the tag talked to me and I answered with this!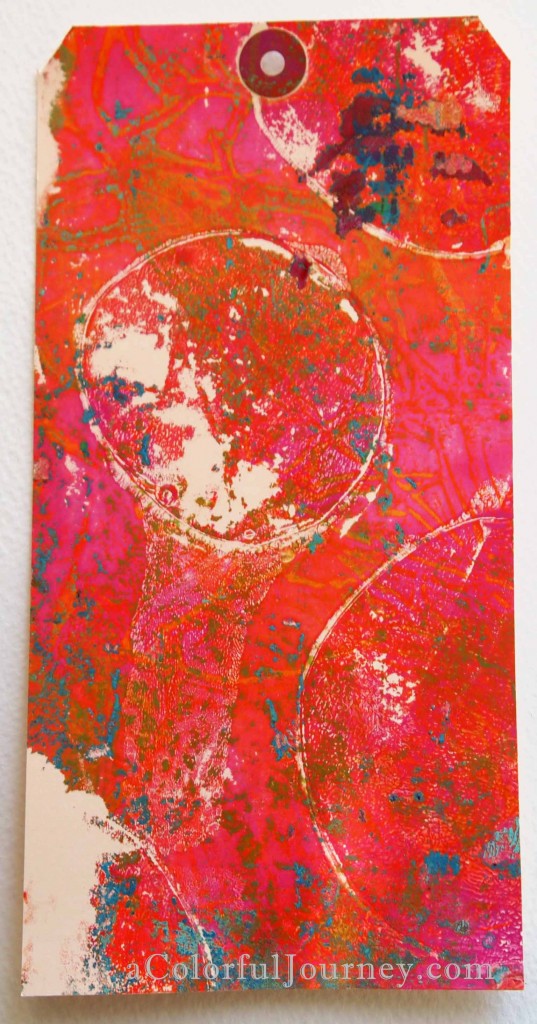 I was loosening up and my playful side showed up! I grabbed a little bingo card, some foam letters and polymer clay faces for some fun.  The faces we made while taking Judy Shea's workshop, Buttons n'Bellisments.  I haven't messed with my clay in so very long – thank you Judy for teaching & motivating me!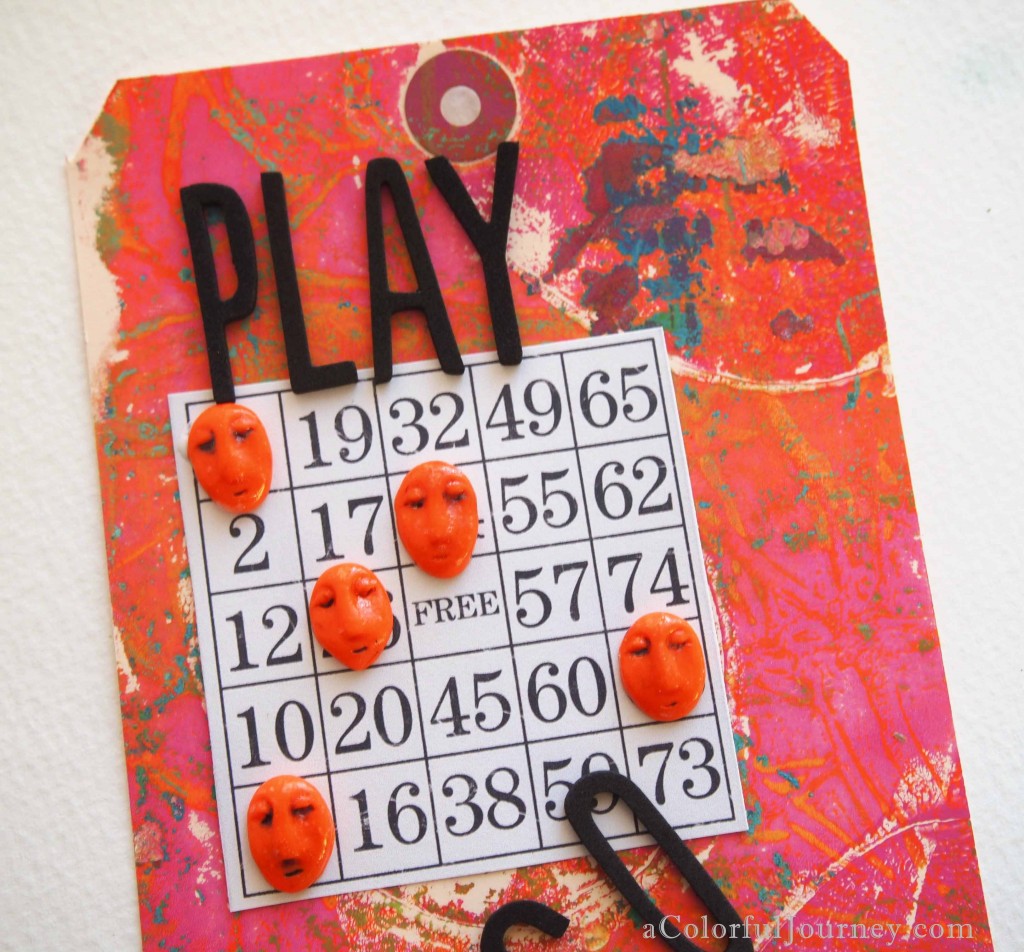 Thank you to all the people who have signed up to join me in my right brain in my newest Colorful Workshop: Gelli Printing.  Join us!   You can find all the details here.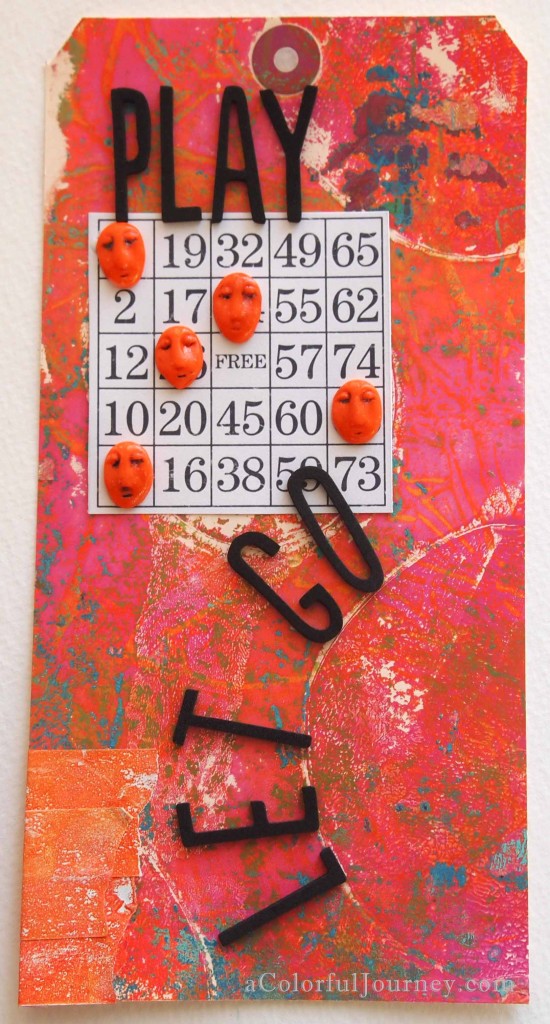 Want to see more creativity?  Check out Creative Every Day, Inspire Me Monday, Mandarin Orange Monday , Anything But a Card and Make It Monday.