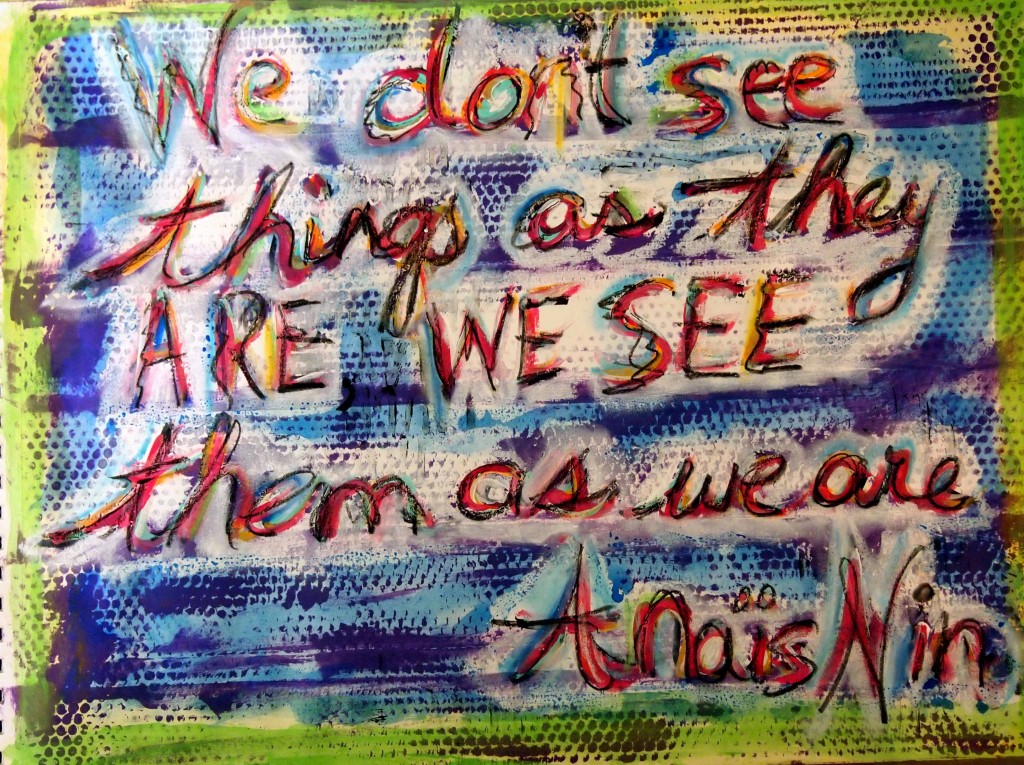 The mind is a funny thing.  I have been scanning old family slides and I was struck by how my memory of the events and people seem so different from what is in the photos.  I believe my memories to be accurate but the photos tell a different story.  I don't think the slides magically changed in 30 years so it must have been me that changed in that time.  This quote and journal page summed up how I felt after I saw those old slides.
The purple base that I started with was made previously.  You can see it being made in a video here.
Want more creativity?  Stop by the great artists at Paint Party Friday and  Julie Balzers!