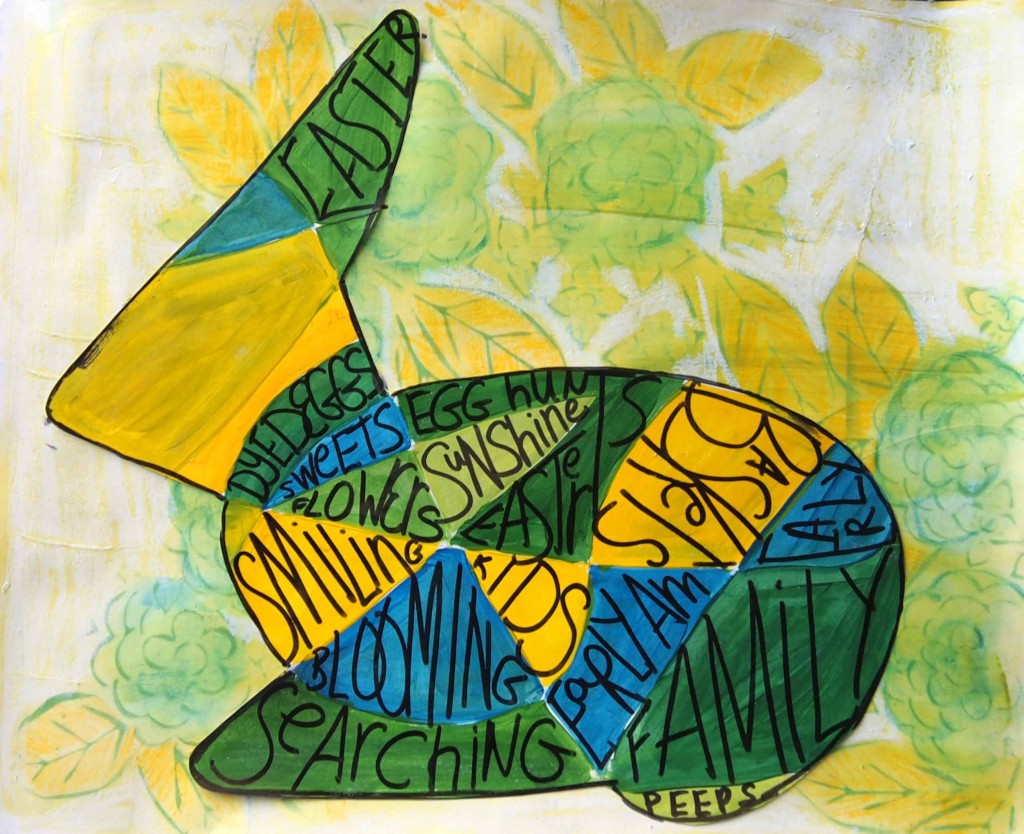 The bunny hopped into my art when I didn't even expect a visitor!  I was stuck and stalled- feeling very uncreative so I just grabbed a paper and pencil and drew random lines all over it.  Then a few colors to start filling them in.  That's when the bunny appeared.  He didn't bring me chocolate – he brought me something better- inspiration!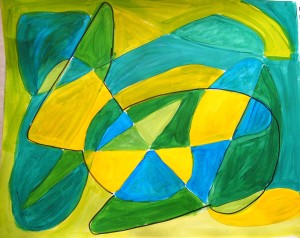 I found the bunny but then had that frozen feeling- no inspiration and no idea where to take it next.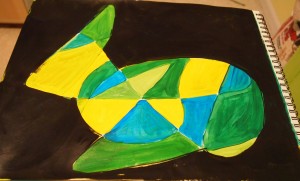 I was getting frustrated so I decided to try something I rarely do – used black as the background.  I totally hated it – even a day later.  Yuck.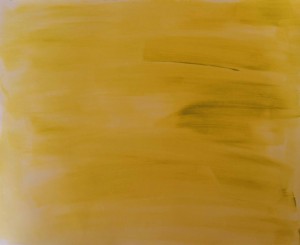 I cut out the bunny and tossed the black.  I found another background I made long ago.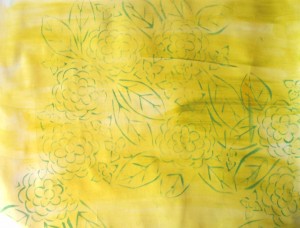 A bit of pan pastel and a Julie Balzer stencil. I tend to fill the entire page with a pattern so this time I decided to only do part of the page.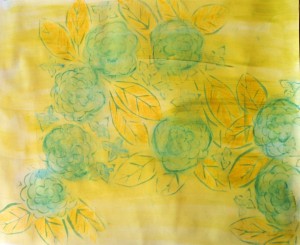 Colored in the leaves with Crayola crayon and gelatos for the flowers.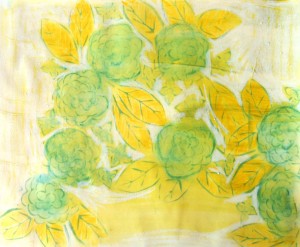 White oil pastel to make the flowers pop a bit more than they were.
Added the cut out bunny and a new black line around it.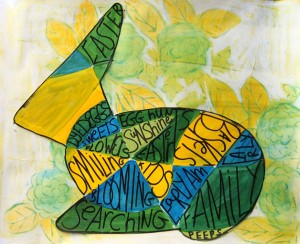 Added Easter related words to the bunny with a Pitt pen.
My kids are not little any more but you'd think they were 4 years old since they have made it very clear they really really really want our Easter traditions to continue- so we're cooking up an egg hunt to challenge them.  Every year we have  a different theme to the egg hunt and crazy clues to find the eggs. (Why did we start this?  Should have just hidden eggs.)   I wonder if they will still be over early Easter morning when they are 35!
Hope you had a wonderful Easter!
Linking up with Creative Every  Day and Inspire Me Monday- if you have a moment stop by these great sites for a bit of creativity.