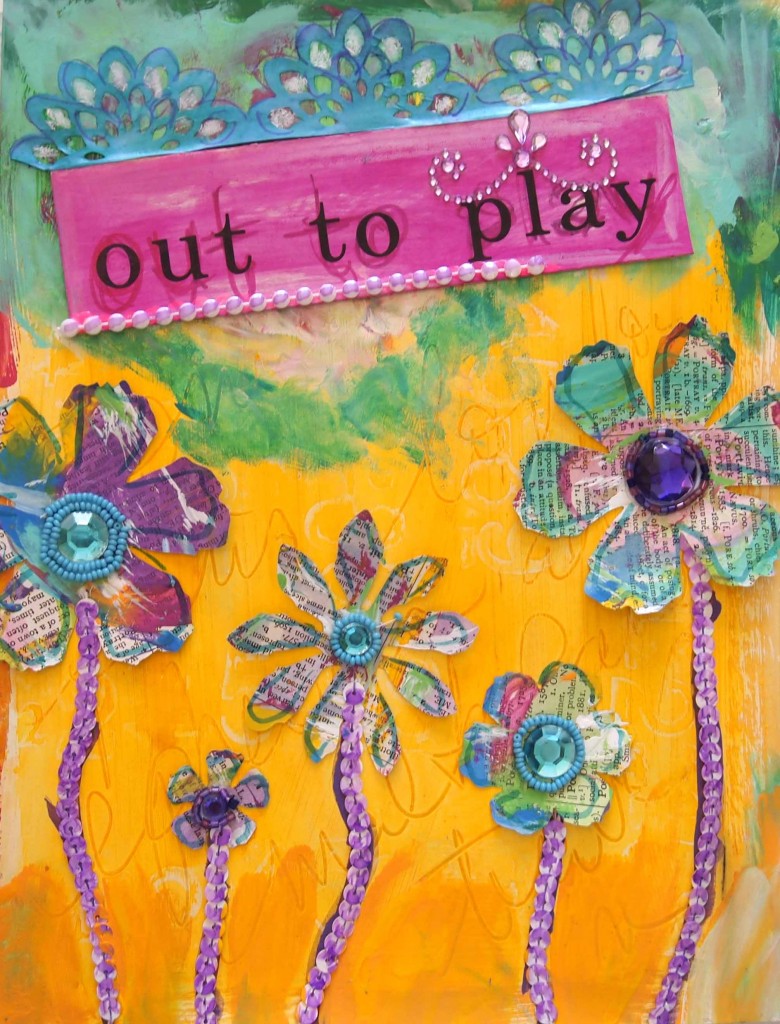 This journal page sums up how I was feeling – I was playing.  It was a great day!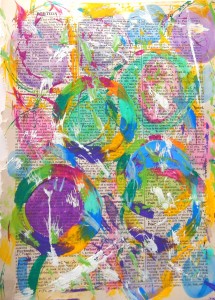 I started with a background I had made long ago with gesso, yellow paint, and yellow spray ink.   A piece of leftover paper from my circle making day that I ran through the die cutting machine with the Tim Holtz tattered flower die became my flowers.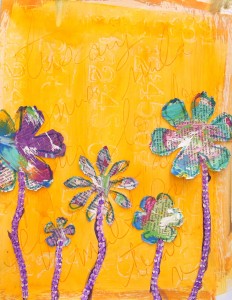 I struggled with a stem I liked, the pen was so so, but the string of sequins were the sparkle I needed. They were plain, but a little alcohol ink and they were a wonderfully matching purple.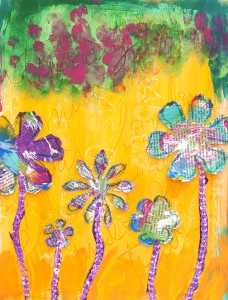 I started adding colors, just layers of color with no idea where it was going.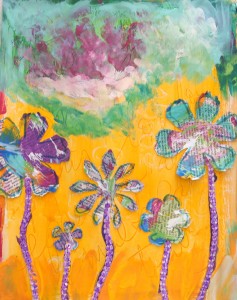 More paint.  Starting to really like where it is headed, however, I still had no idea where that was going to be.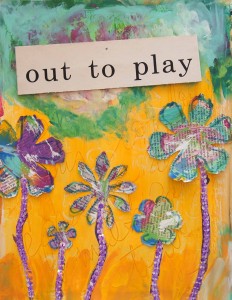 Vintage school flashcard/word strip.  Now I had an inkling where it was going.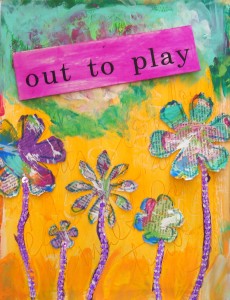 The words needed a bit of color to belong on this page.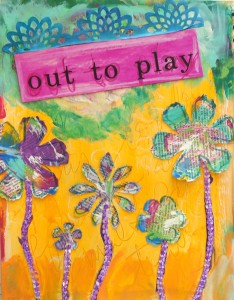 A bit of punched paper above the sign, some scribbles over the words, a touch of white on the edge of the sign.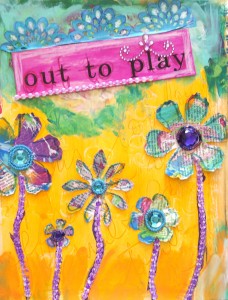 A bit of bling, colored with alcohol inks. Beads and gems for the centers of the flowers.
Playing is such fun, no wonder kids love it so much!  What have you been doing to play lately?