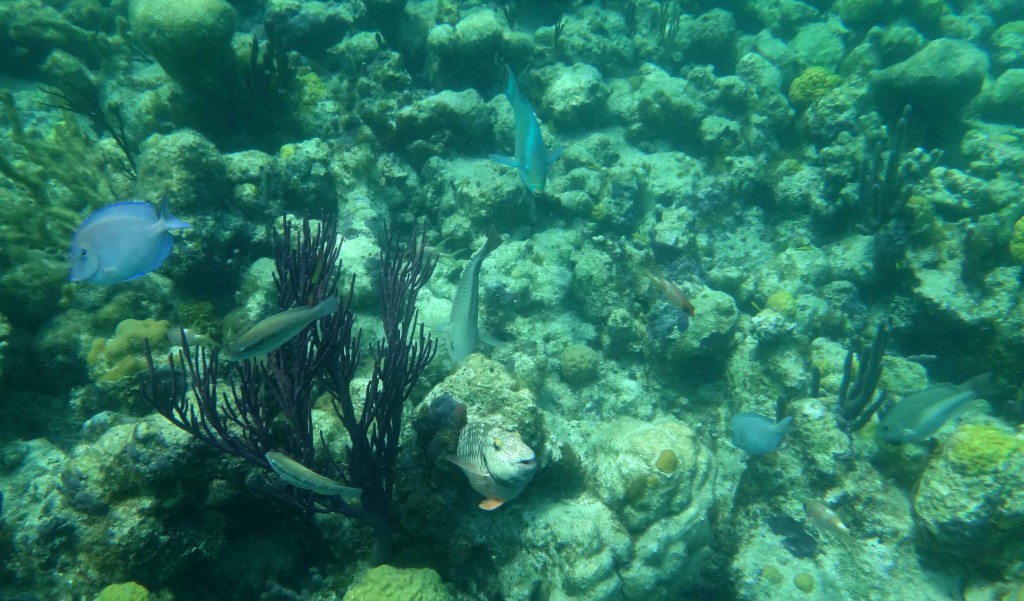 Once again, I learn a valuable lesson from my kids- on vacation no less!  My oldest daughter has had a fear of fish for quite some time.  Whenever we were vacationing at the ocean she was so preoccupied with the threat of fish that she missed out on the bliss an ocean brings.  She sucked it up and last year got over her fear of fish.  While we were floating in the blue waters of the Caribbean Ocean, she exclaimed, "I get it now. I get why you love the blue water so much!"  On all our other trips she was so focused on her fear (the fish) that she missed out on the joys.
How many times have I done that?  Too many to count.   How many times has my fear while painting, inking, stamping, creating shut me off from the joys that were there?  Even when a piece of art is going in a horribly ugly direction, there is at least some element that is "good" or "useful".
I pulled out my art journal and my little bag of supplies on the beach and started to journal.  I let go of any fear and just started arting. An interesting thing happened, I didn't like the final page but I loved the process.  I became totally and completely absorbed in the process.  Actually, I think I became addicted to that feeling because it was like flying.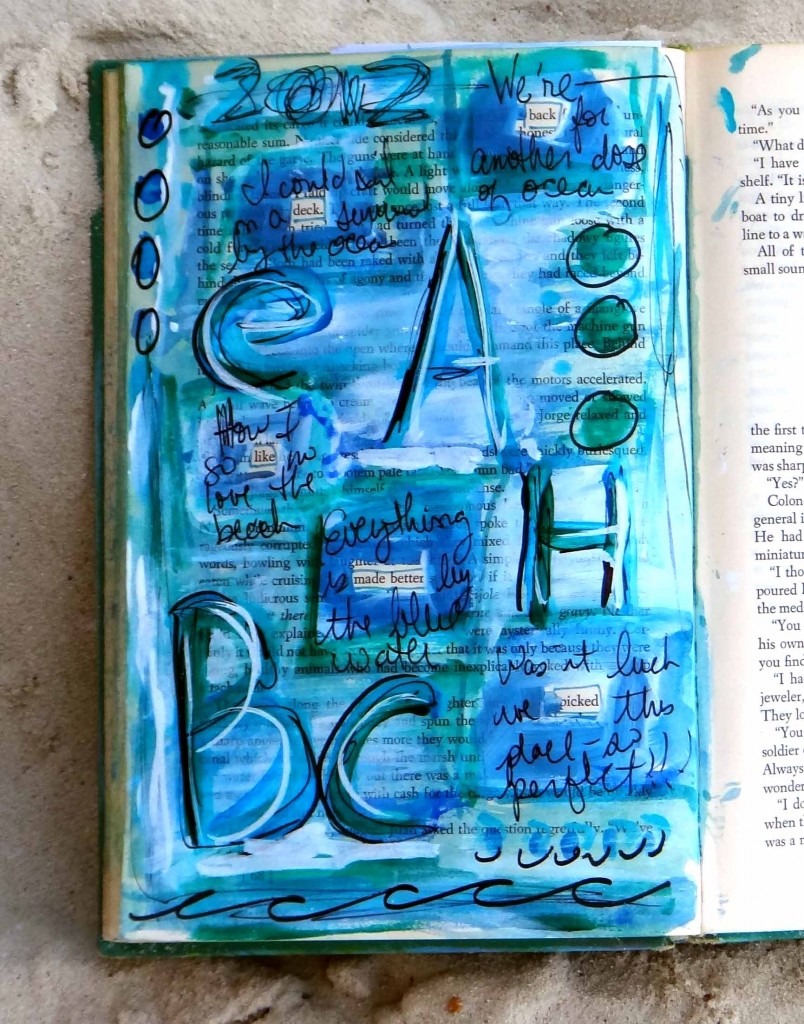 Now that we are home from vacation I find I still don't like this page BUT it does remind me of the feelings I had while making it.  So, I guess I have to say that I now love that page because of how it makes me feel.
Have a few minutes?  There is plenty of inspiration at Creative Every Day, Just Journals and Inspire Me Monday!