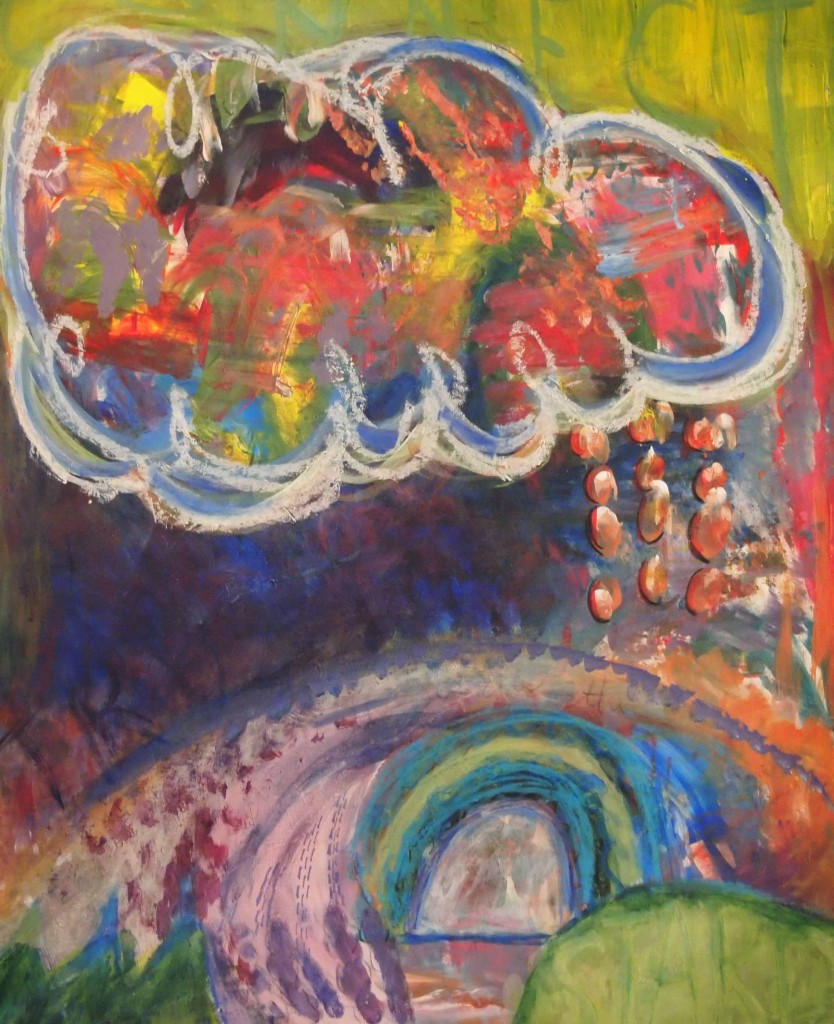 I could write a book about what I learned in Jesse Reno's class not only from  the techniques he taught but from the stories he told and the example he set.  I so wish I had a tape recorder capturing all of his tales.  Oh, I just showed my age by saying tape recorder.
Jesse was able to get the right and left sides of his brain to work together with the use of just one word.  Why.
Why?  That word?  That word that meant a long essay answer on a test?  That word that was so hard to deal with when your parents asked you why you forgot to clean your room? Yes, that word.  That word helped me analyze what my "creative" side liked so I could understand what worked for me in my painting.  The more I understood what worked and why I felt more confident in my choices.  Why is such a powerful word!
He encouraged us to do what we liked and then ask ourselves why we liked it there.  As I did more and more of that throughout the day I was more aware of what was needed in parts of the painting.  Weird, the more I did something the better I got at it…haven't I heard that before…oh wait, I tell it to my kids all the time!
Here's a look at some of the stages of development.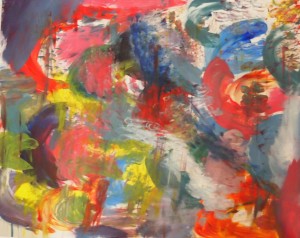 Just getting the paint down with our hands only- and I began to notice shapes that I have been drawn to over the years.  Why those shapes? I liked how my hand felt when I made them.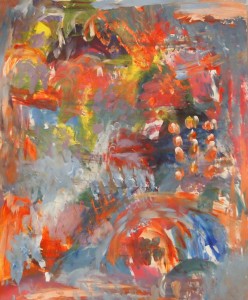 More paint layers.  Why?  Because I had almost all the same movements on the canvas and I needed more variety.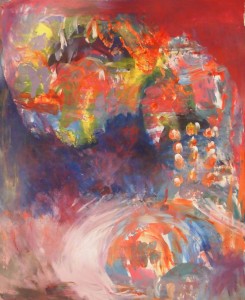 Blocking out areas- this was the scary part- completely covering over something- no going back.  Keeping only what I truly loved and getting rid of some things I kinda liked.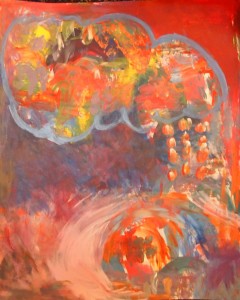 Starting to see something in it.  Beginning to find the meaning in it.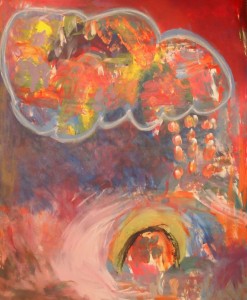 Trying to decide if these are the colors I want in it…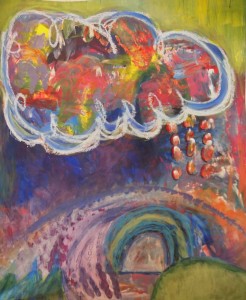 Nope, not those, but a bit of green, now that makes me happy!  Why?  I like the memories and feelings green brings up for me more than what red brings up in me.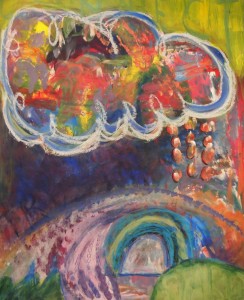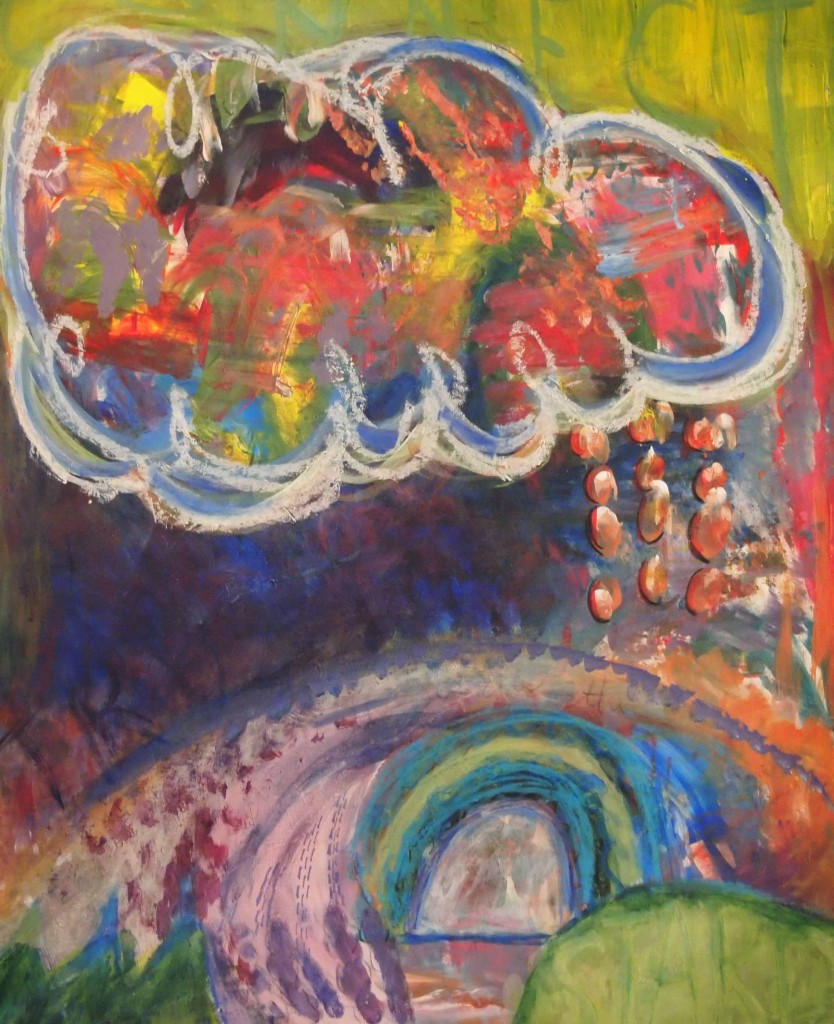 I had to add some text to it, I just can't call something "done" unless it has words somewhere.