I was honored to be in the March/April issue of Somerset Studio and I wondered what could top that.  Now I know what tops that- seeing what people have made with their artists tape!  Have you played with artist tape?  I'd love to see what you've made!
These are from Muriel Chapelle.  I am in love with her colors and  patterns.  Those pencil points, the wavy circles, the numbers, the tassels, the bold shapes, the dominoes, oh the possibilities!!!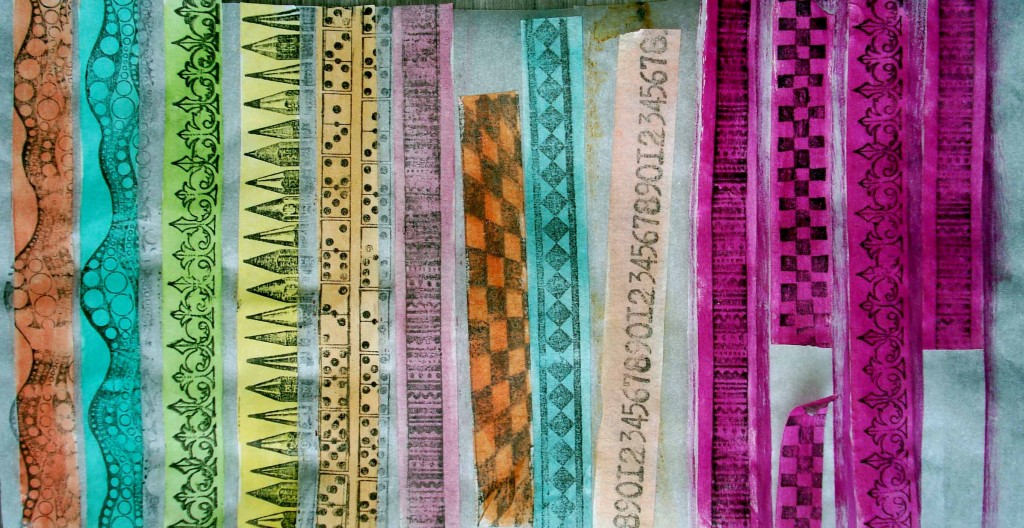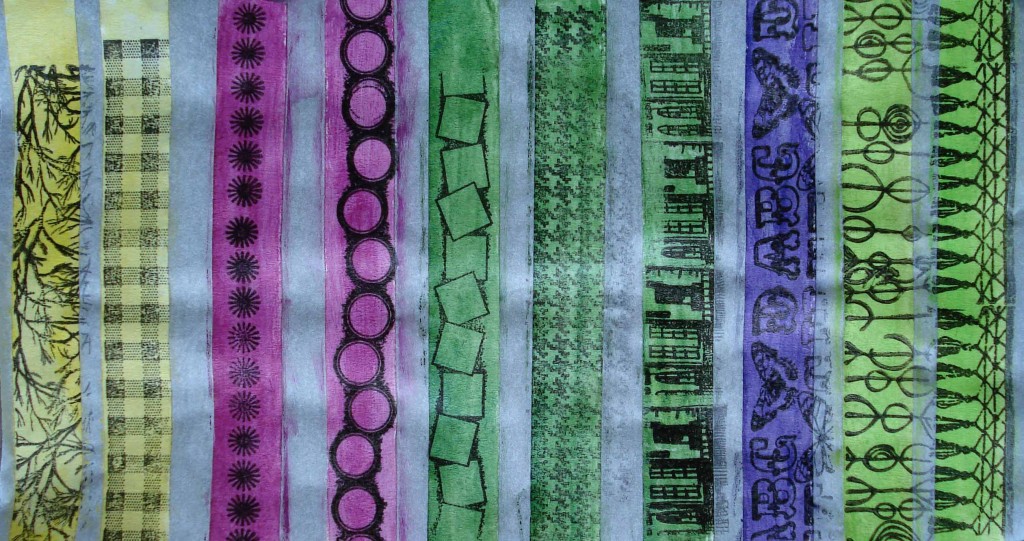 Cat over at sea.sky.stone used stamps she carved to decorate her tape.  I am in love with how she used this in her journal.  You can feel the fun and sense of play!  You can check out her full post here.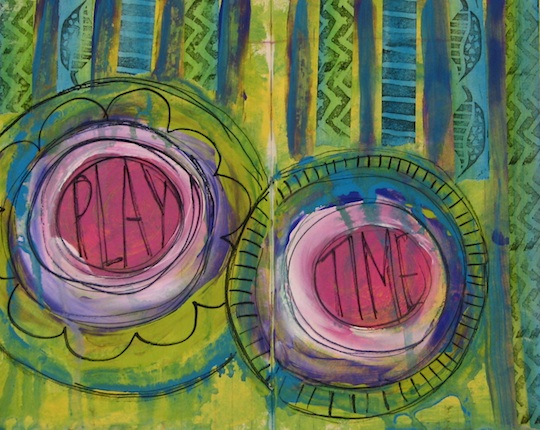 I have several posts using artist tape- you see them here, here, here, and here.