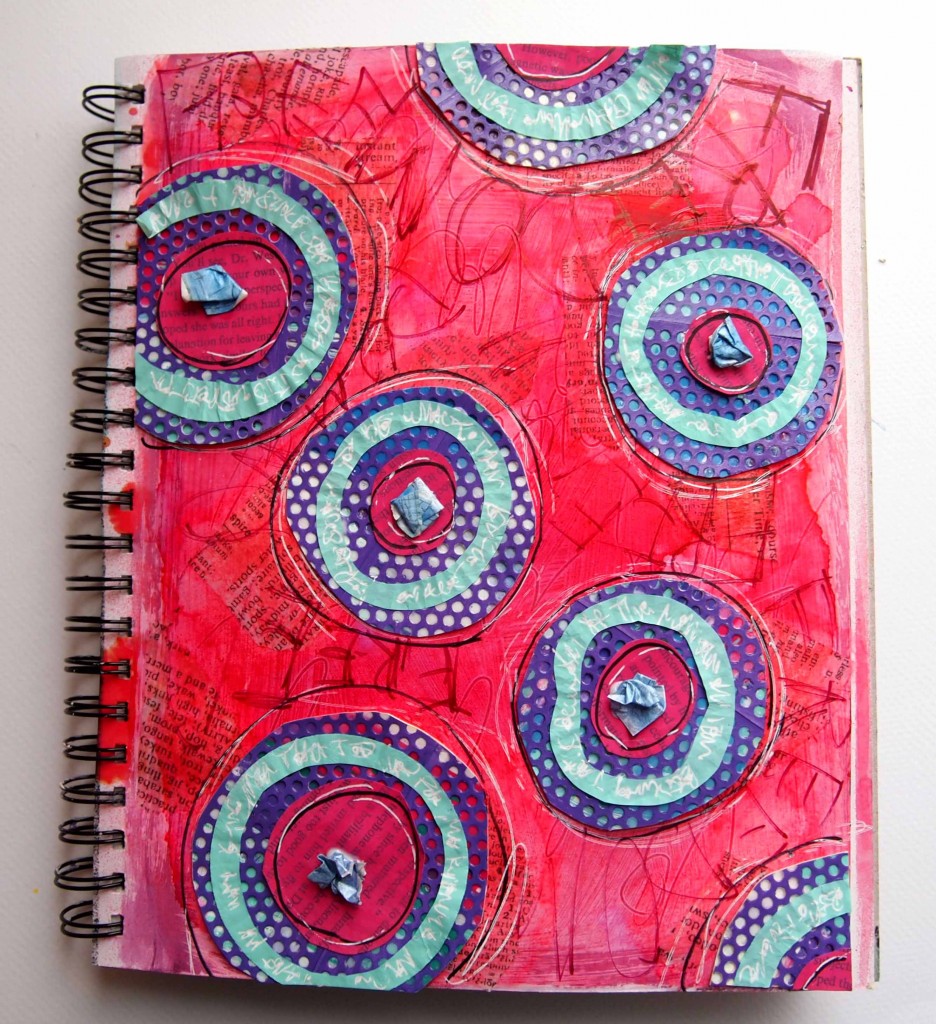 Just a quick post today- lots to be done and not enough time…The sunshine lately has just brought on a sense of  joy that led  me to start playing around again with my hardware store punchinella. It is such an inexpensive supply – especially since it is self adhesive!
I made a huge sheet of it and then began to cut circles- the shape I have been drawn to this week.  I created layered circle things using spray ink on very very cheap paper muffin liners and then cutting circles out of them.   Lots of scribbling, a touch of book text as the smallest circle, and a bit of my painted artist tape balled up for the center.
This is what was left on the paper after I colored the hardware store punchinella.  I already have plans for it.  I love it when one piece of art leads to another like a meandering river.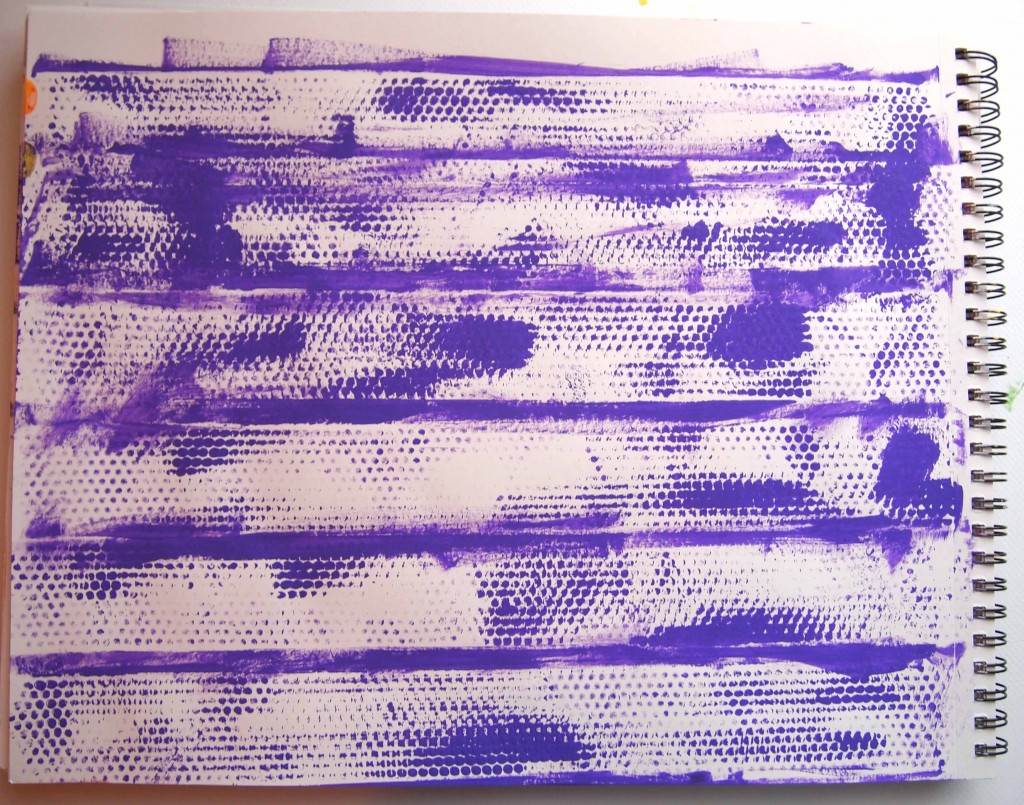 If you have a few minutes there are wonderful artists over at Paint Party Friday, Julie Balzer's Art Journal Every Day and Creative Everyday.  Stop on by and check them out.