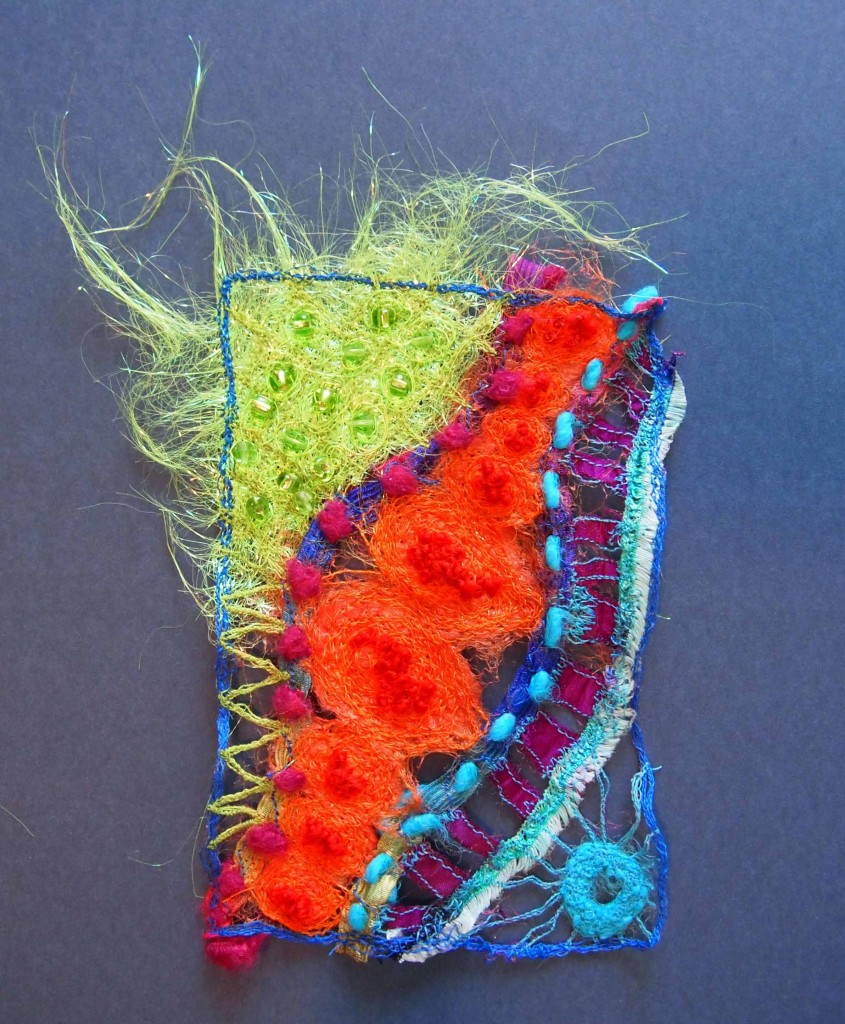 I met the most wonderful person at Art and Soul.  Liz Kettle taught  Stitch Dancing and  changed how I look at my sewing machine.  I must confess my sewing machine and I have had a tumultuous relationship.  That  might be my fault since I am completely self taught and I don't like reading directions…Well, not completely self taught… Mom taught me how to twist threads into a know as a kid and I am very good at making knots in string-intentionally or not.  Pun intended, sorry.
If you ever have a chance to take a class from Liz, take it!  She is generous with her ideas & her  fibers (which was great for me to try things out since I am a newbie), she's very knowledgeable, and patient.  Very patient. Without her patience I don't think I would have ever figured out what I was doing wrong with that french knot!   After I finished her class I knew techniques that I can personalize and adapt to fit my style because Liz encouraged us to make it our own- add our own style to it.  My sewing machine is now my dear friend.   Thanks Liz!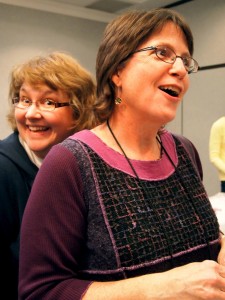 Class was a blast- full of laughing and amazing thread creations.  I wish I had been focused enough to get photos of everyone's work!  I couldn't convince Liz to come home and be my sewing tutor so I bought her book, Threads: The Basics & Beyond.  It is full of so many projects and she has a free book study on her website!  Just go here and under the home tab click on log in.  You'll need to create an account and then you can access her book study.