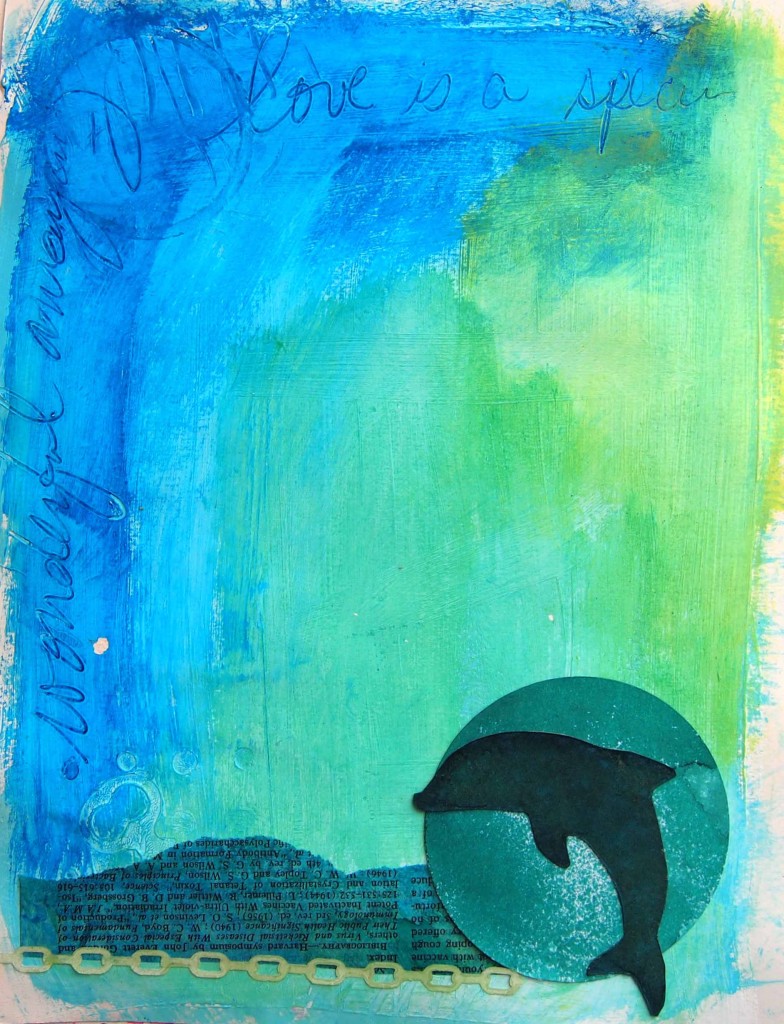 Michelle Wards Crusade #61 is about restraining  yourself- which is a challenge for me.  I made this art journal page a while ago but felt conflicted.  I usually fill a page with lots and lots.  I like things overdone just like the king's little chateau in Versailles.  This page was different.  I loved the greens and blues so much I didn't cover up the background.  I kept it, waiting patiently for the answer to reveal itself.  I couldn't consider it finished with all that blank space in the middle.
My answer is in this month's Crusade.  I have been given permission to restrain myself.  This is a "quiet" journal page that reminds me of the peace of watching the waves on vacation.  The blues and greens of the ocean waves are hypnotic and pure happiness.  Now I consider it complete.
Thanks Michelle for all the wonderful Crusades, the inspiration, and all the wonderful people I have gotten to know from these!