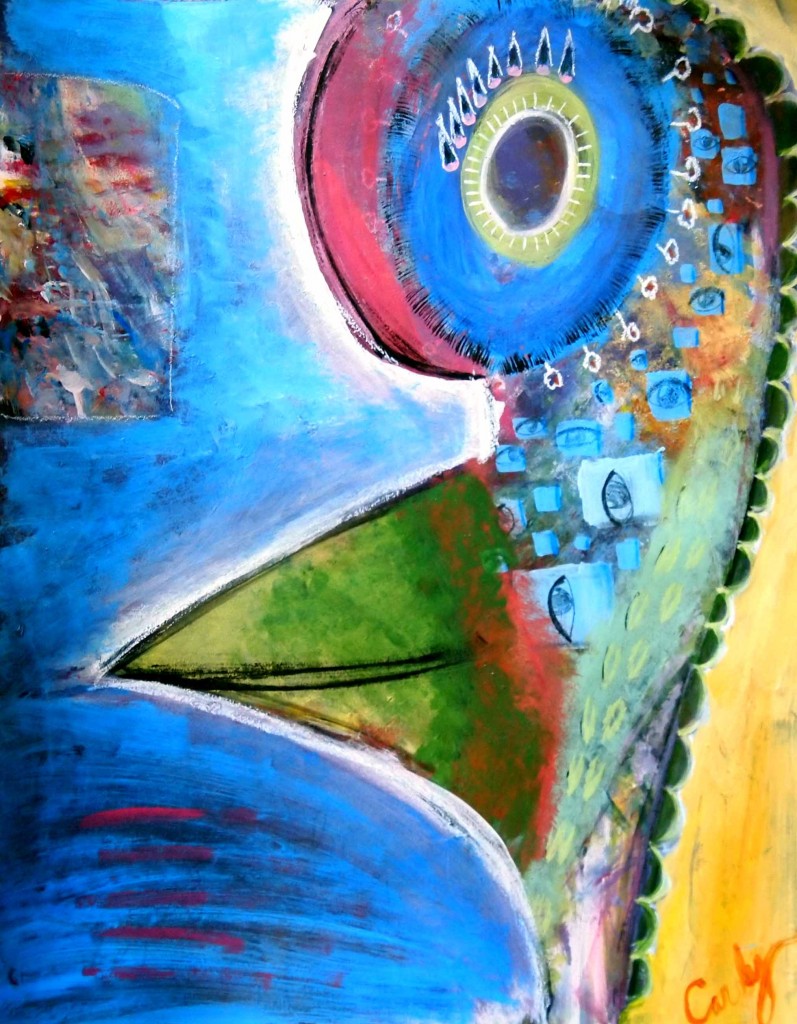 I was so sad I wasn't able to post last week for Paint Party Friday but I had a good reason- I had been out of town painting!  Happily, I have a post for this week's Paint Party Friday!
When I take a class it is a risk.  I never know how it will turn out.  Of course there is a picture showing what you will make but great instructors give you so much more than just instructions. They give you insight.  They push you in new directions. This is what I hope for every time I sign up for a class.  Before I signed up I knew a bit more about the teacher, Jesse Reno and his painting style. The  interview on Art and Soul Radio with Lesley Riley was very interesting.  When I saw he was going to be at Art and Soul, I signed up for 3 days of his classes.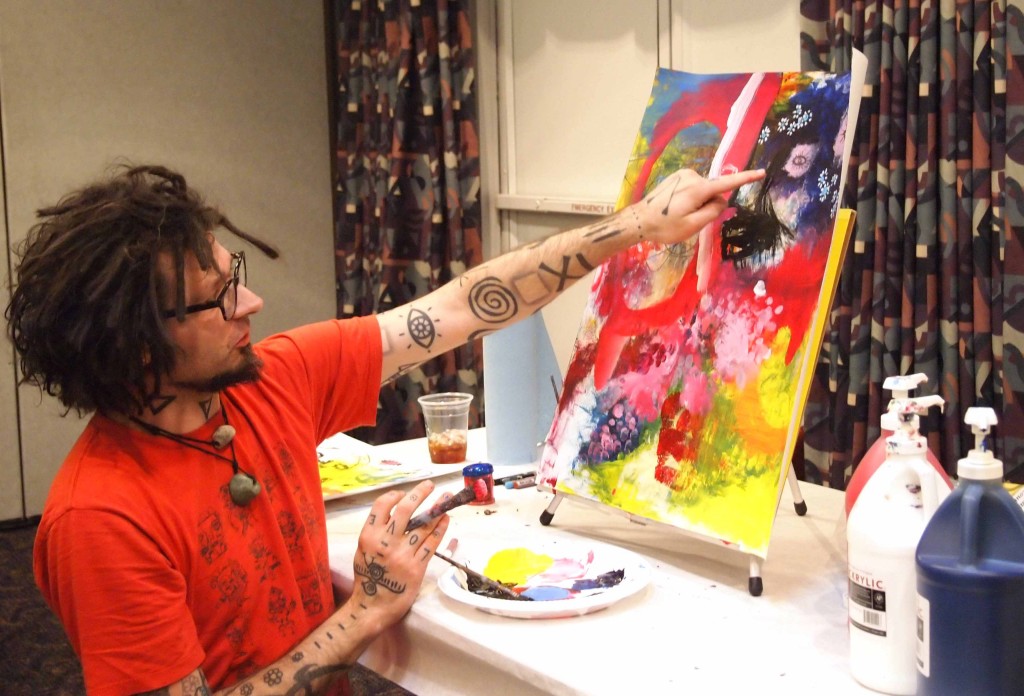 I expected to learn painting techniques (which I did) but there was something I needed more than techniques.  I was feeling stuck and wanted  his input on where to go- he called me on my fear.  Flat out, my fear was exposed – not to him, he probably saw it when I walked through the door.  It was exposed to me.  I didn't realize how much of it I still had.  I felt very uncomfortable because I didn't want to own my fear.  He made me own it in a kind way that I have seen very few teachers do.    He wants to help and it shows in his actions.  Not all teachers are willing to put themselves out there with words students don't always want to hear- but they need to hear.  He did and I am glad he did.  It has changed how I look at my art.
Here is one of the paintings I did in class, sort of step by step when I would remember to take a photo.  I dream of the day when we have indoor lighting that is as fantastic for photographing as the sun provides outdoors.  Until then, I just need to deal with the ho hum florescent lighting…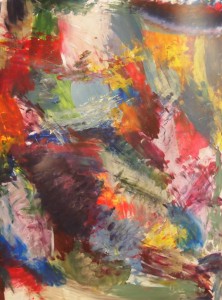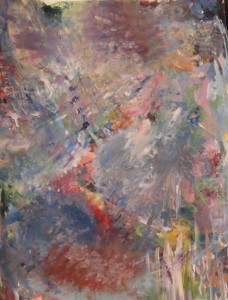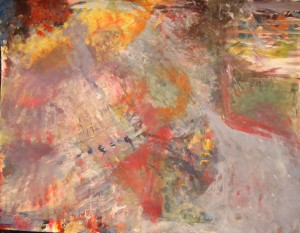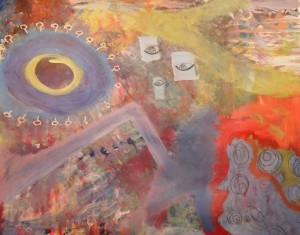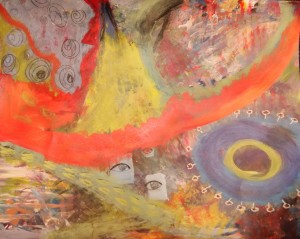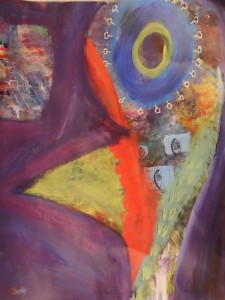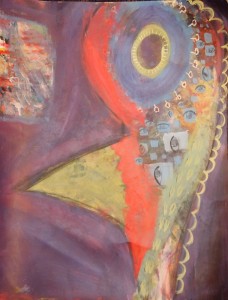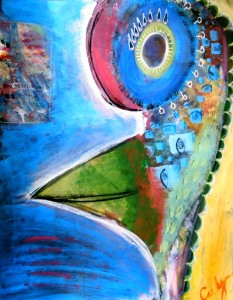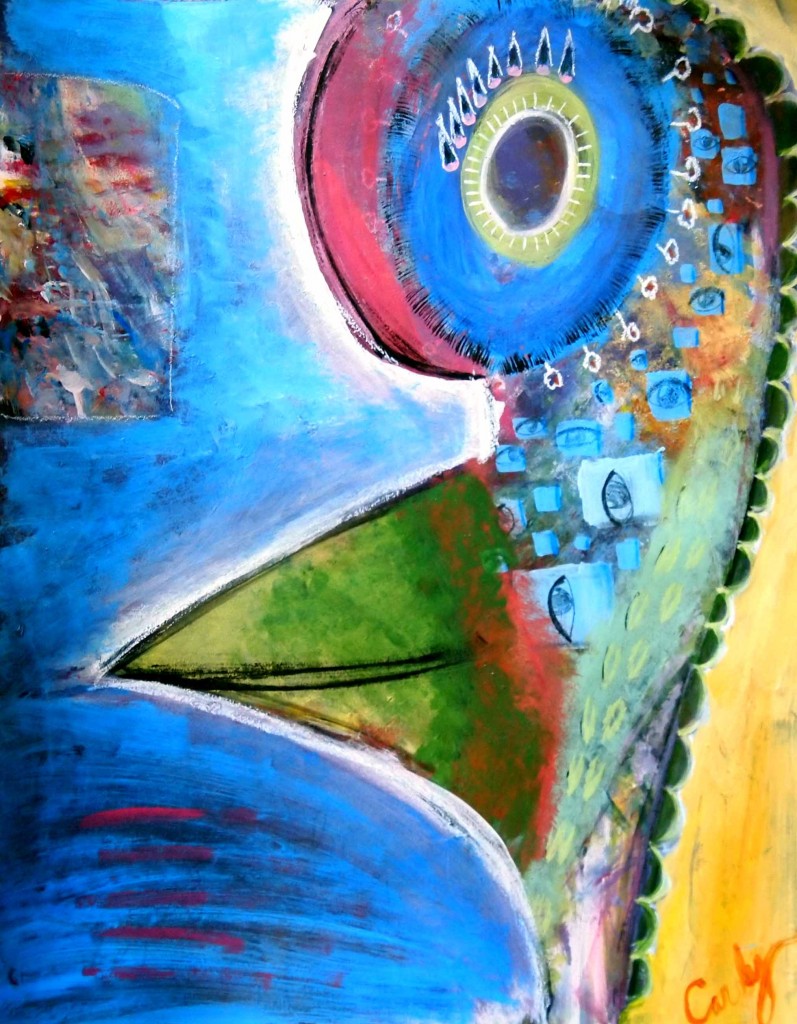 Thank heavens for the sunshine for the final photo!
I did change the purple to blue and yellow- sunshine can't make that much of a color change…